Devotional
There's a way out from Bad Habits – ROMANS 7:14-25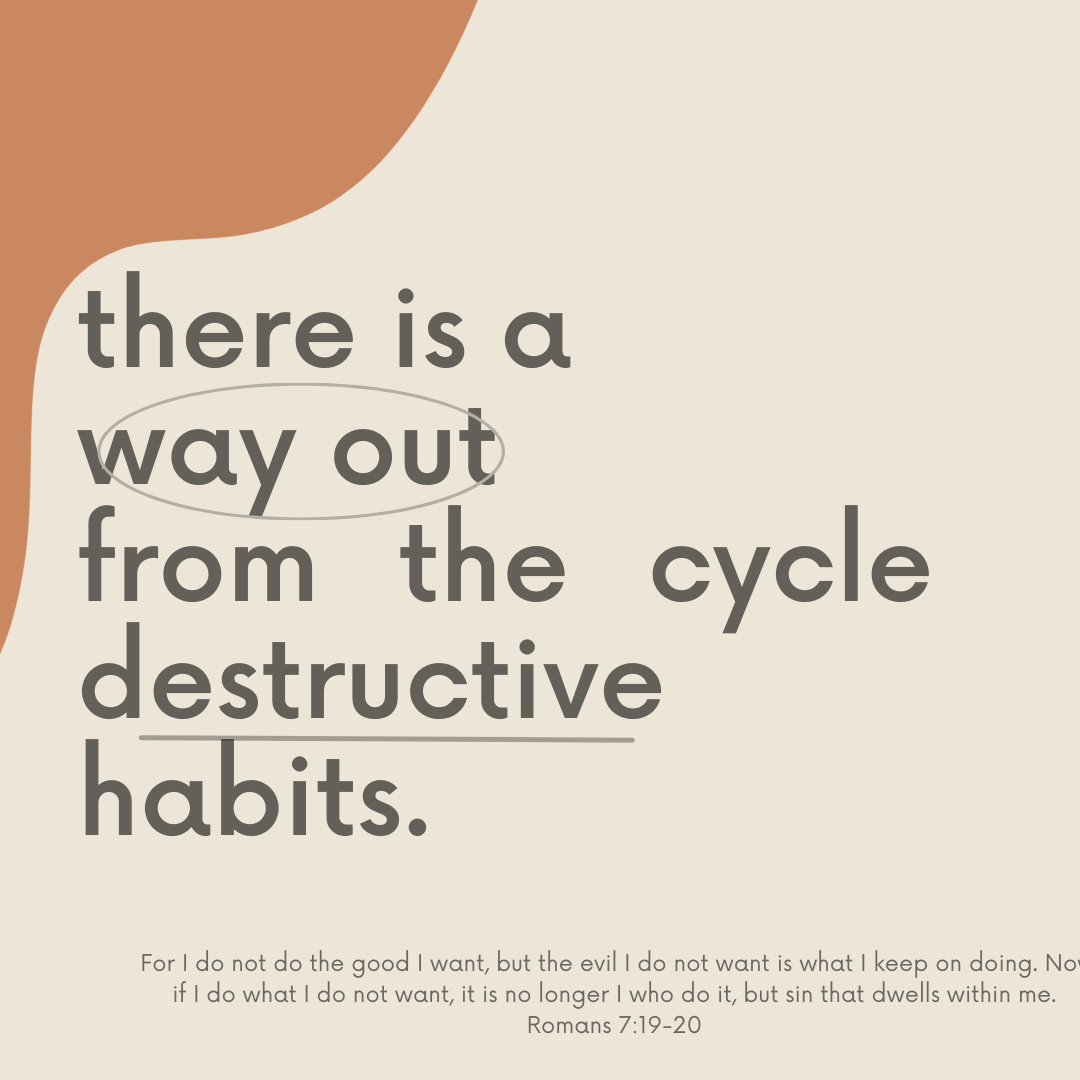 For I do not do the good I want, but the evil I do not want is what I keep on doing. Now if I do what I do not want, it is no longer I who do it, but sin that dwells within me. Romans 7:19-20
Bad habits. Directly pointing this out, bad habits drag us to day of having regrets, irritation and despair, ultimately leaving us with the feeling of hating our own selves and reaping what we have sowed in the next days because of bad habits. There are also bad habits that creates a destructive cycle of behavior, such as on screen for pornography, too much media consumption and even worry and restlessness.
In today's passage, we looked at this precise illustration of Paul, the battle of the flesh and the Spirit. Similarly to all of us, we know what is right, but we don't do it anyway, there are days that we are so aware of it, yet there are also days we find ourselves keep doing it. This is a valid concern, for we are in the battle with our fleshly desires. Paul had an important note here saying, "if I do what what I do not want, it is no longer I who do it, but sin dwells within me."
We all can definitely relate. But similarly to what Paul asked, "who can deliver me?" who can deliver us? Jesus Christ! We thank the Lord Holy Spirit who dwells in us, helps in our battle with the flesh, and even when we are defeated, the Lord desires to pick us up, that with humility, we admit our struggles before Him, and even to our community and accountability partners, to help pray for us and lead us to end destructive cycle of habits.
In our struggles, may we find ourselves running to God, declare the victory of Christ in your life, that with Jesus, sin has no hold on us, and as we draw near to Him, pray and ask the Lord to breathe a new spirit in us each day, that we may love Him more, His words, and eventually find ourselves desiring and progressively leaving the destructive habits.