Devotional
The Real Cause of Joy – PSALM 51:12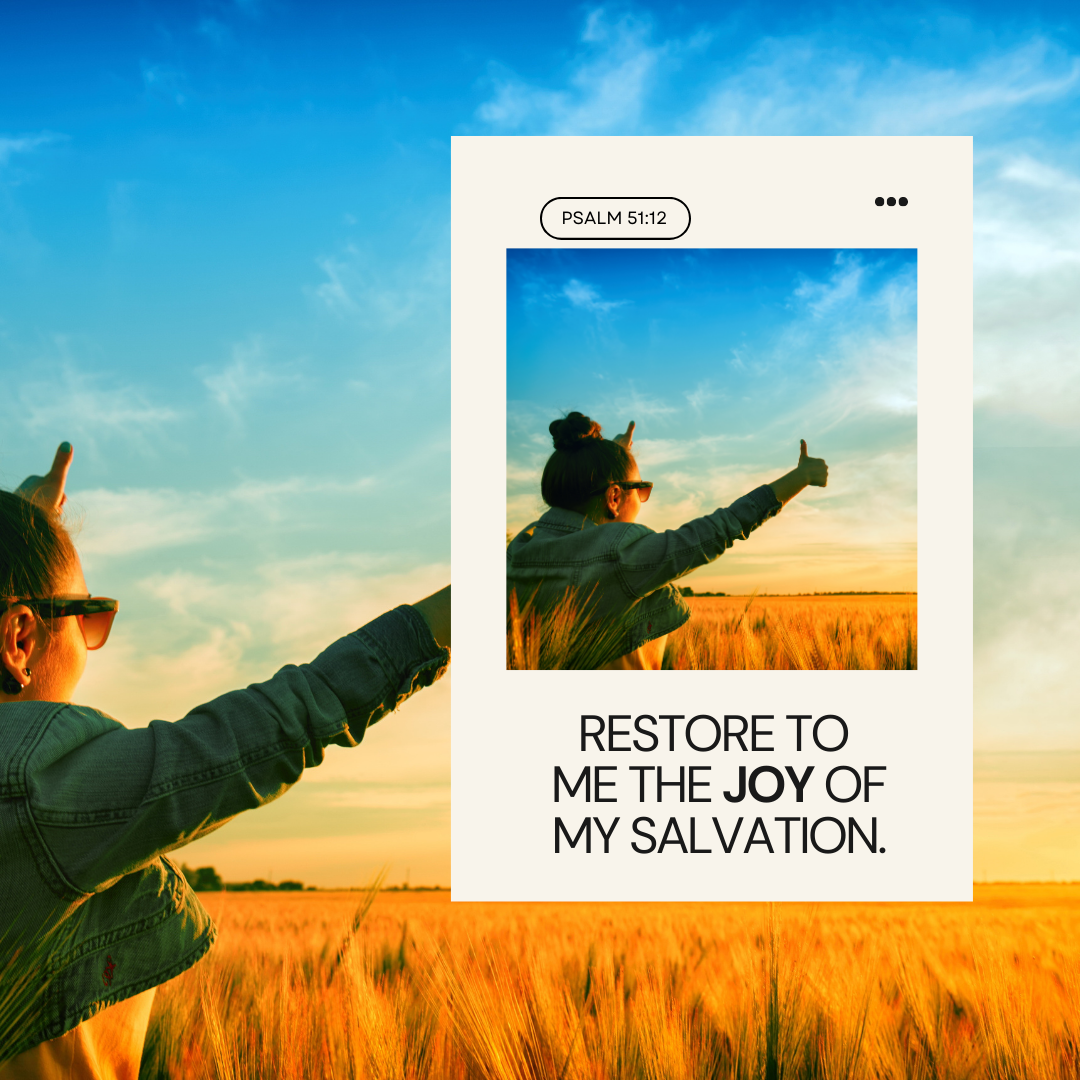 Restore to me the joy of your salvation and grant me a willing spirit, to sustain me. PSALM 51:12
Everyday in our lives we see the different things that can seem offer us satisfaction and joy – perhaps people, food, places, money, lables, events and other pleasurable activities that we may indulge into. Our emotions that are attached to these things that as if a little shaking and sadness we may feel, we tend to look for these things that we though can fill the void we feel and give us happiness for a moment. Though having these around us are not necessarily bad, but to put put it as a our ultimate cause of joy could lead us to a cycle of emptiness and too much consumption of pleasures.
To remain in awe of God, we must begin to understand that the root of our joy is the truth that we will live forever with the Lord. All these things will pass away one day, and troubles and suffering in this world will continue until the time that the Lord will create all things new and we will rejoice with Him forever. With this in mind, we can protect ourselves from dependence to seeking pleasures always, but rather, live a life that seeks the Lord firs and foremost, making Him the source of our strength, and the joy He supplies as we put our satisfaction in Him, and the truth that we are loved by Him and are made for a purpose.
May the Lord be the source of our joy, may He restore the joy of our salvation when we found ourselves seeking it from other things. May He sustain us and grant us a new spirit each day to face the realities of this world through the lenses of His truth.