Devotional
Youths that Lead – 1 Timothy 4:12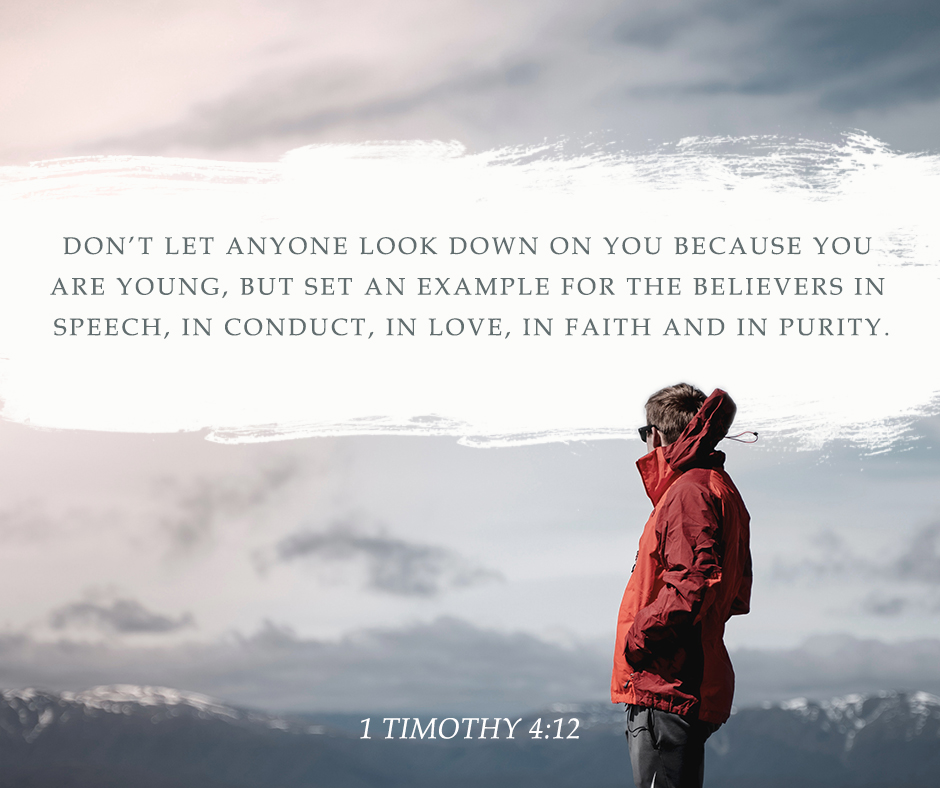 "Don't let anyone look down on you because you are young, but set an example for the believers in speech, in conduct, in love, in faith and in purity." – 1 Timothy 4:12
Timothy was called by Paul as his son in the Lord. He was young when he started his ministry and when he started serving the Lord. Now, in so many cases, we humans tend to judge people by their age. We only follow and listen to those who are at the right age and people tend to show only respect to those they think old enough to deserve it. So, in the present day, there are many campaigns about youth and about having their voice heard despite their age. 
This campaign is not new. After all, even in the time of Paul, he wrote a letter to Timothy about he should not let anyone look down on him because he is young, but he must set an example. Indeed that is already true to the generations of Timothy, just as how much it is so true in our generations today. However, we have to remember that Paul was talking to all of the young people out there who are Christians. 
It is very hard for the young ones to preach, rebuke and defend their faith especially in this world bounded with traditions that only adults have the freedom to speak what they want to say. Thus, we are reminded by Paul just as he reminded Timothy that we must not let anyone look down on us because we are young. We must always remember that God has given us the same knowledge and wisdom that we can find through His Word despite our age. Many times we are put into situations where we are leading other and older people but we are having a hard time because we are young. 
However, we must really understand that we are given the freedom to defend our faith and to give an answer to those who are asking. Like Timothy, we must set an example in speech, in conduct, in love, in faith, and in purity. Not because we are young people, it does not mean that we are excused for making mistakes. Instead, we are expected to be good examples especially to those young people who are still not in Christ. 
God encourages us to start our ministry and serve Him even at a young age because God knows that we are capable. After all, He doesn't  call the qualified but He qualifies the call. Thus, this shows that even if we are young, we can be called by God to do His works for now that we are already in Christ. He saved us from our sins and from our eternal death, so let us offer our lives as living sacrifices to Him. We must not let the world talk us about just staying down because we are young. Instead, let us stand and be on our guard and be an example to others. We can lead and even if we are leading old people, God will give us the strength to do that.
---
For more daily reflection, verse and encouragement, you may follow us. You can also like, follow and visit us on:
Facebook:  https://www.facebook.com/yd153
Twitter: @YD153
Instagram: @youngdisciples2020
Tumblr: youngdisciples
Pinterest: Young Disciples International