Devotional
Your NO Can Become a Victorious Story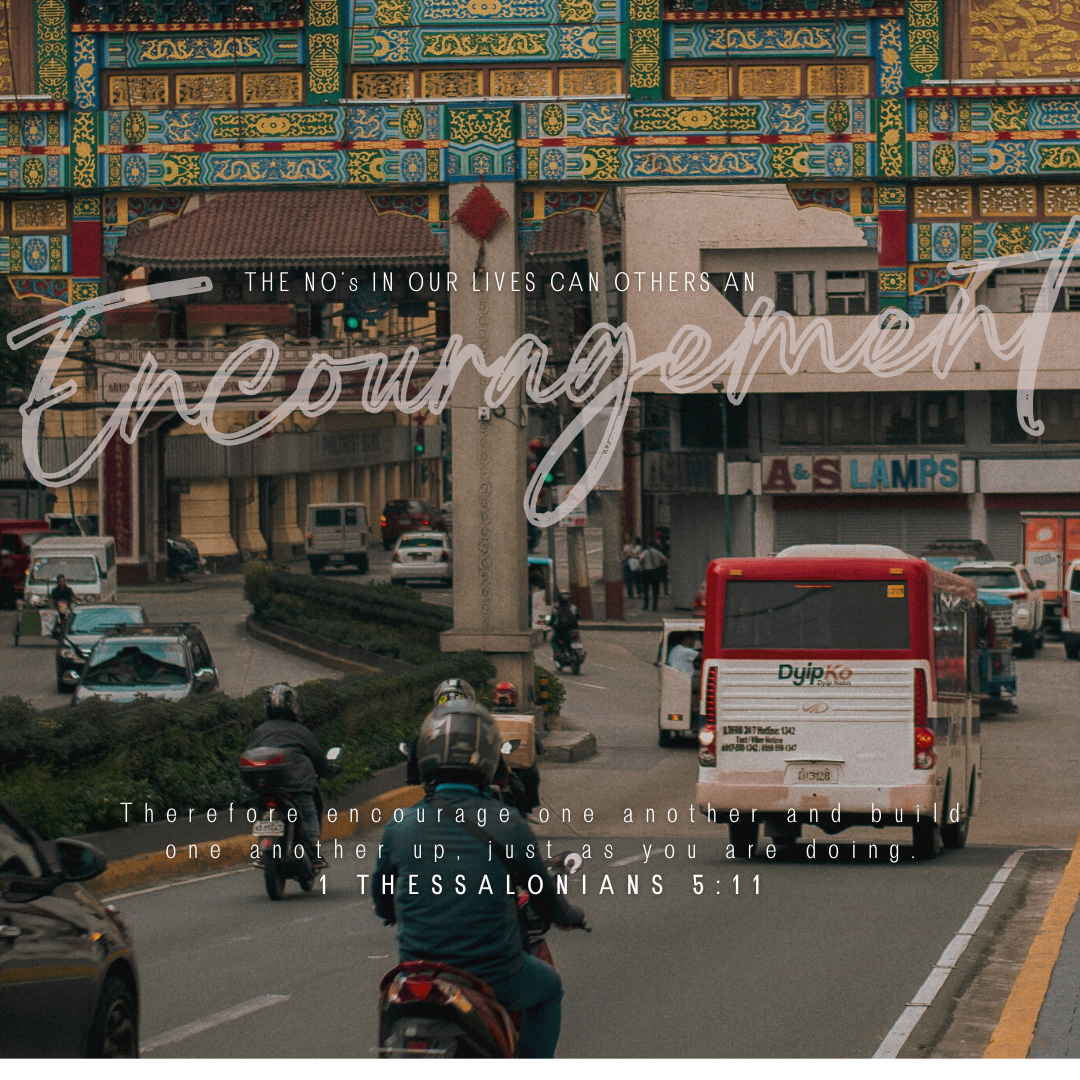 "Therefore encourage one another and build one another up, just as you are doing." 1 Thessalonians 5:11
One of the most beautiful purposes of our suffering is that God intervenes to it and turn it as a wonderful story to tell to others that others may be encouraged by how we stumbled, fell, trusted God's goodness and persevered until the suffering turns into joy. The pain turned beautiful scars of a reminder of God's goodness that in our trials, God revealed himself to us and God made us understood of what life truly is all about and that He has an ultimate purpose for all humanity.
Suffering can be very dark and can come at a different form for each one of us. But how we overcome, understood and found God in the middle of it is what we can encourage to others, that in those tears and exhaustion, we found God's embrace. That in our guilt, we found God's grace. That in our pain, we received God's supernatural healing that looking back to all our sufferings that passed through, we looked back with joy because it was a way to build our foundation and made us better versions of ourselves.
In today's daily bread, just as how the Lord comforted us in our pains and suffering, go and share that to others who go through valleys. Offer your time and pray for others, lift others up in small and big ways you can, and more importantly, bring them to the light of Christ, who turns suffering into a victorious story.