Events / News
Young Disciples International Welcomes Colorado Officials, Guests at Its Opening Event at Headquarters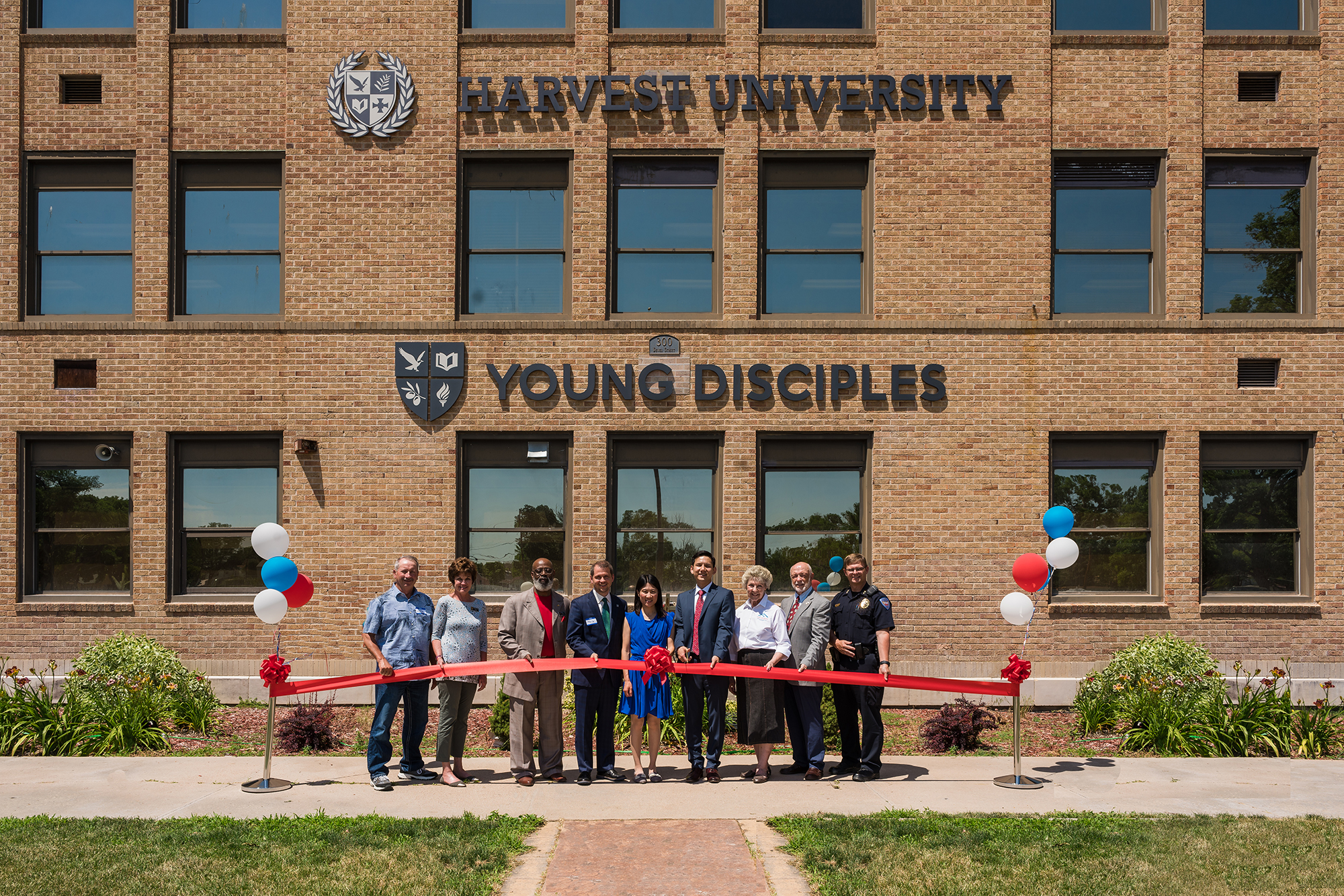 YD International held an opening event and ribbon-cutting ceremony at its headquarters in Fort Morgan, Colorado, on July 9th, 2021.
The public officials who attended the event include, but not limited, to Lyn Deal, Fort Morgan City Councilwoman, Pastor Nathan O'Neal, Director of Faith-Based Outreach for Congressman Ken Buck, Darlene Carpio, Regional Eastern Plains Director for Congressman Ken Buck, Loren Sharp, Chief of Police for Fort Morgan, Gordon Westhoff, Morgan County Commissioner, Kristen Clifford-Basil, Morgan County Economic Development, Andrew Stieb, Executive Director of the Fort Morgan Chamber of Commerce, and Sandy Engle, Economic Development and Marketing Director for the City of Fort Morgan.
Since 2002, Young Disciples International has provided young adults in colleges and universities worldwide with opportunities to hear and learn about the gospel of Jesus Christ. In addition, they have been training and educating the next generation of believers to follow the apostles' footsteps in preaching the Good News.
With the opening ceremony held, the Young Disciples leadership intends to use their new headquarters for providing guidance and resources to their regional chapters and for conferences of both short-term and long-term training and events.
YD International is also pleased to announce its collaboration with Harvest University, a private Christian university, to provide undergraduate and graduate degree programs to their staff, pastors, missionaries, and leaders with practical education in a Christian context.
Pastor Edward Shih, president of Young Disciples International, thanked the leadership at their denomination World Olivet Assembly for supporting the fellowship with the acquisition of the Fort Morgan Schoolhouse from Calvary University.
Shih, who serves as the liaison for World Olivet Assembly in Colorado, also expressed his gratitude to the city's leadership for their support and warm welcome ever since he and his staff first arrived in Fort Morgan about a year ago.