News
YD Berkeley Promote Campus Mission Passionately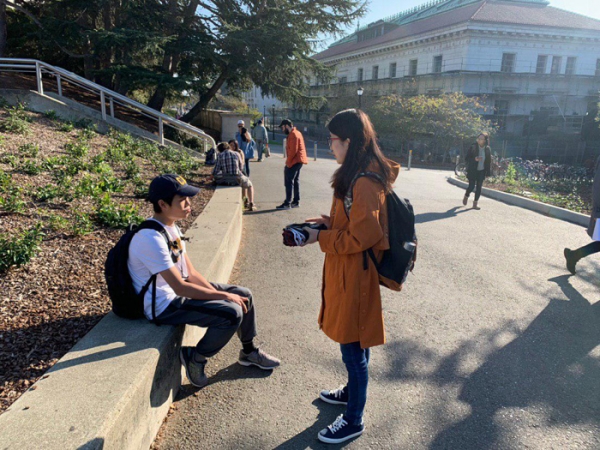 In order to continue to promote campus mission, Young Disciples' members evangelized in UC Berkeley after Sunday service to win the souls of youth for Jesus Christ.

Recently, YD Berkeley has been working on campus mission diligently. Even on a Sunday afternoon, YD ramps up further in evangelism effort to break through the limit and win souls for Christ.

YD members shared the gospel with students passionately, and experienced abundant grace of God. There were many students left their contact details.

Some of them heard about Jesus, but don't know the Bible. They were friendly and willing to communicate Christian faith.

During conversation, the students listened main theme of the Bible carefully. Finally, their interest towards Bible study were stimulated, they accepted to join in the Bible study for knowing more about Jesus, and left his contact information.

The focus of YD is finding those who are prepared by God as many as possible. "There are still many thirsty souls in this world; it is our task to find them and we should not give up." YDreflected.