Daily Bread
Winning battles by Kneeling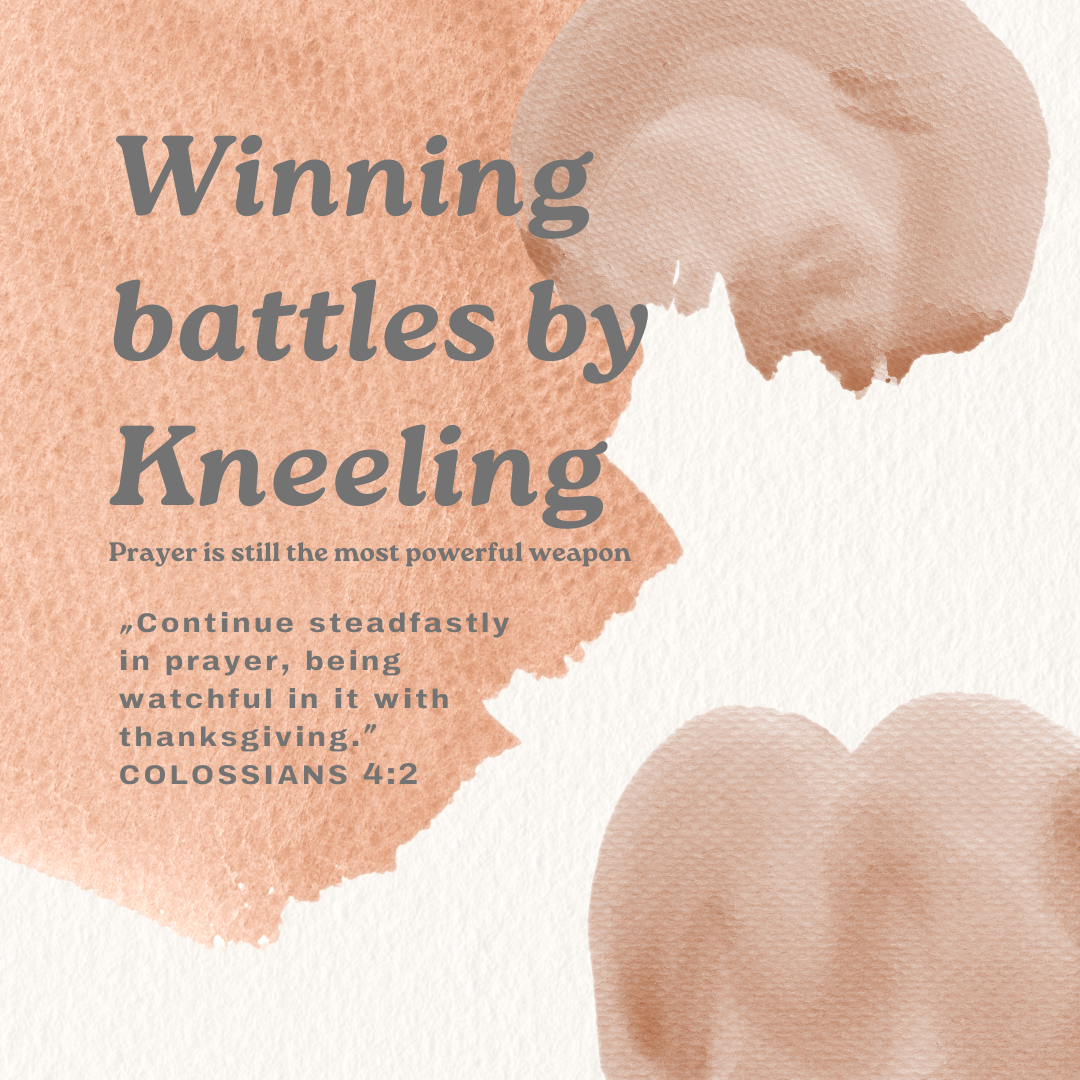 "Continue steadfastly in prayer, being watchful in it with thanksgiving." Colossians 4:2 
To be steadfast in prayer, in other words, pray fervently, pray continually, never stop praying, do not give up in praying and remain in thanksgiving. This is one of Paul's encouragements to the church of Colossae, which speaks to us in such a times like this. That in the midst of inflation, a threat of recession, arising conflicts, emotional stress, shaken relationships, we are to battle it down to our knees in prayer, lifting our needs to the Lord, praying for salvation of others and His will to be fulfilled.
Prayer, our ultimate weapon, helps overcome self sufficiency and brings us in humility that we live by grace and God's mercies are where we are holding on to. Prayer, not just a weapon but a way to bring us closer to our Lord, conversing with Him like Father-child relationship, which makes it more even beautiful.
Prayer being like this, we are encouraged to never stop. In the world today where we are too often wanting to seek for answers right away, for instant resolution, to patch things in our strength which is finite and fleeting, counter it rather by trusting the God who's sovereign, where time is in His hands, He who commands the sun to rise and to set. Is there anything else powerful than the creator? None. And this creator is a Father to us, He who listens to our pleas.  So press on, keep on praying.