Devotional
Who Could Stand? – Psalm 130:3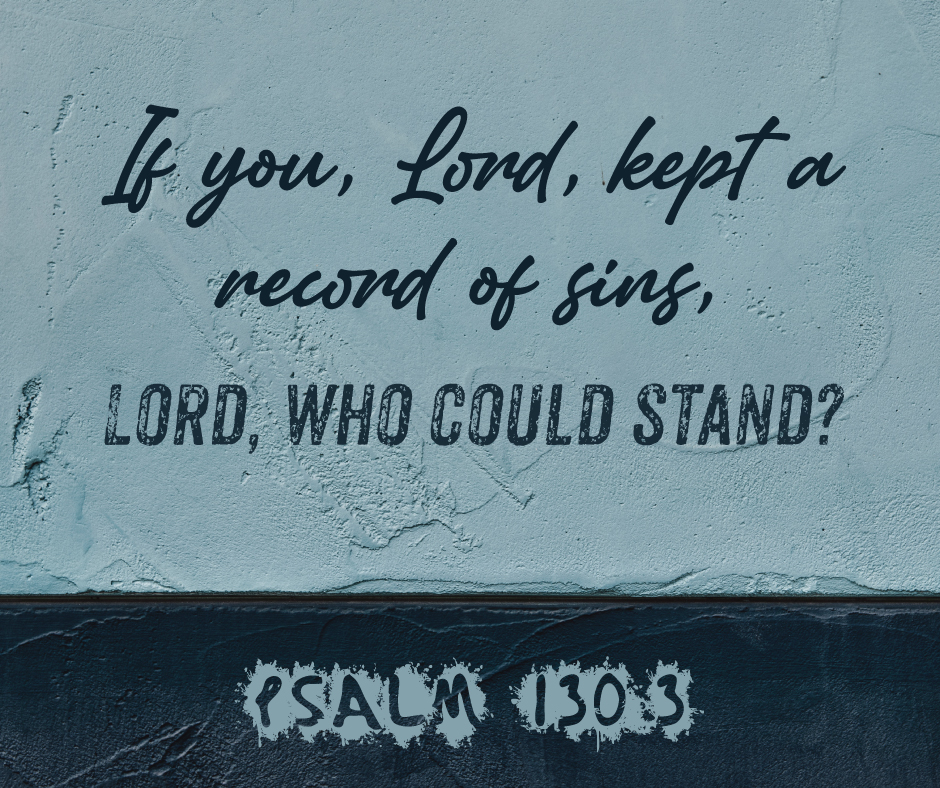 "If you, Lord, kept a record of sins, Lord, who could stand?" – Psalm 130:3
Have you seen a soldier in training? Have you heard that soldiers are trained to always put their mission first before their personal needs? Did you know that a soldier's duty is to uphold his mission before his life? Service to the country and to the public before self? Well, most of us know this and most of us can relate to this.
In our verse today, we are once again reminded by Paul about suffering. Indeed, the word 'suffering' is such a scary and heavy word. There will be so many questions in our head that will really pop up, "Why do we need to suffer?", "I don't want to suffer, I cannot even suffer for my parents so why would I do it for someone else?". However, Paul wrote this to remind Timothy to suffer with him.
At this time, Paul is at the prison held captive. However, we can see that even if he is at the prison, captive, he still had the courage and the strength to encourage Timothy to join him in suffering. Funny thing is that, if Paul said those words in today's generation, he would get a bold answer of "no way!" because young people nowadays, like Timothy's age will not willingly suffer for anything for the sake of anyone. Yet, Paul still encourages Timothy to suffer with him and metaphorically say that they will be like soldiers but for Christ.
Why do you think Paul confidently asked Timothy to do this? How can someone ask someone to suffer with them? Well, it is because Paul knew that Timothy knew it was for whom they would be suffering for. Paul knew that Timothy understands the depth of this suffering and the joy they will reap soon. They both knew that the suffering they will be enduring was nothing compared to the suffering Christ has endured for them. However, Paul also knew that Timothy is young and young people tend to be swayed and always driven by their emotions, so he had to always remind Timothy about the suffering they will be enduring but the rejoicing they will be having after it.
Now, as for us, either young or adult we must also be reminded that we are all soldiers of Christ. As believers and followers of Christ, we are all soldiers who should not think of our own self but who always look ahead, focused on the mission. We should not forget that this suffering we will be enduring is not only for anyone but for Christ. This suffering is present because the world hates Jesus Christ and as followers of him, we are too hated by the world.
Therefore, let us also be encouraged by Paul and join with him in suffering. After all, we are not just suffering for anyone but we are suffering for the Gospel. It is better to lose the world than to lose our soul to the world. It is always great to know that even if we suffer, we will have eternal life waiting for us. We should understand that Jesus Christ did not enable this suffering to test us or to make ourselves worthy of the salvation because nothing in our power can make us worthy of it but only because of His grace. Yet again, this suffering is present because everything around us is imputed with sin. Sin has been controlling the world and God is holy. Sin and holiness can never be friends or equated together, so it has always been the complete opposition.
Sin will always hate holiness, and holiness will always hate sin. Therefore, as people who are already covered in Christ's perfect righteousness and holiness, we are given a new nature. That nature hates sin already and because of that, the world will hate us and that is why there is suffering for those people who follow Christ. However, this encouragement from Paul should also be our encouragement. He is at the prison held captive but he still rejoices with his suffering. So, we must do this too everytime we are persecuted because of Christ because we are soldiers of Christ.
May we always focus on our mission like soldiers and rejoice in our suffering. Let us always remember that our present sufferings are nothing compared to the suffering Jesus Christ underwent for all of us. We should put in our minds and in our hearts the true understanding of suffering and we should always hold on to the promise of God. After all, this is just a temporary world and our life really belongs to Christ who made everything possible even the salvation of the worst sinners.
---
For more daily reflection, verse and encouragement, you may follow us. You can also like, follow and visit us on: