Daily Bread / Faith & Life
When You Doubt – James 1:6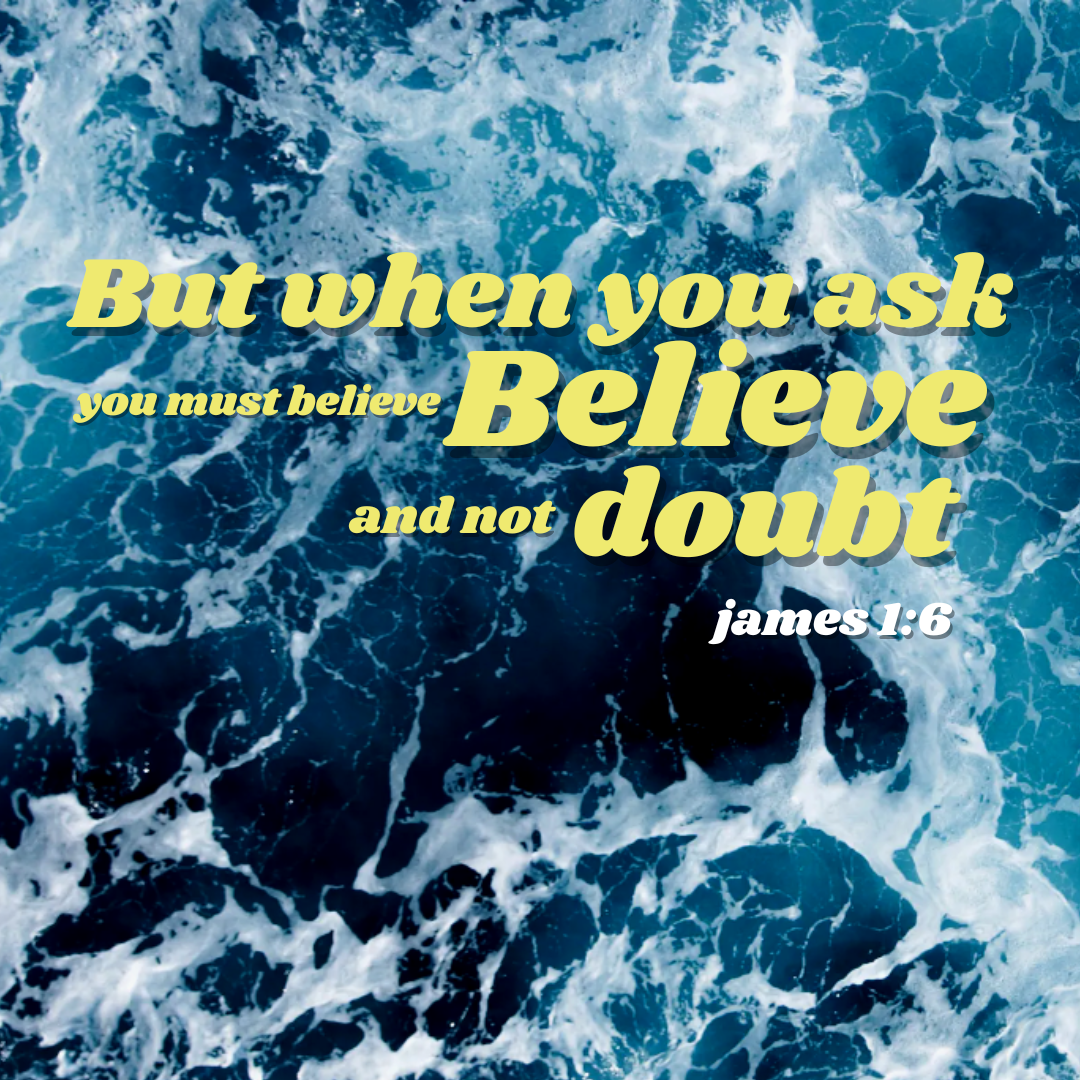 "But when you ask, YOU MUST BELIEVE and not doubt, because the one who doubts is like a wave in the sea, blown and tossed by the wind" (James 1:6)
At times, trusting what God tells you, thru His word, is not always easy. There are moments where you feel strong in your faith and confident in your beliefs. Yet, at other times, you find yourself questioning or second guessing everything you believe. Sometimes, it only takes a comment by a teacher or a conversation with your classmate, you are then caught in between of how you respond to them and then the doubt creeps in. Life's circumstances also may make you doubt. When life doesn't go your way, or when it just seems so unfair. You begin to doubt the God and His promises.
Now many people believe, these days, that only those who never doubt are the ones who truly believe in God. The scripture gives us the idea that even godly people had moments where they doubted God.
Thomas doubted the Resurrection
Gideon Shies away from God's call
Sarah & Abraham laughed at God's promise
If you had struggled with doubt or are currently struggling with it, before anything else, you must know that going through these seasons in your life – is natural. And not only is it natural, but also necessary. Doubts are the growing pains of faith. The big question then is what you will do with your doubt. Will you allow doubt to turn you away from God, or allow it to cause you to search out the tings of God more deeply?
James 1:6 reminds you that whenever you ask God of anything, be it life's questions, a breakthrough from your impossible situation, your everyday needs, peace of mind, healing, success, anything you are currently struggling with, Jesus commands you that you MUST BELIEVE and not doubt. This act of believing and showing your dependence to Him is called faith. And nothing pleases God more than those who have faith.
"May the Lord bless your heart today and fill you hope with his promises."