Daily Bread / Faith & Life
When You are a Little Too Busy – Matthew 6:33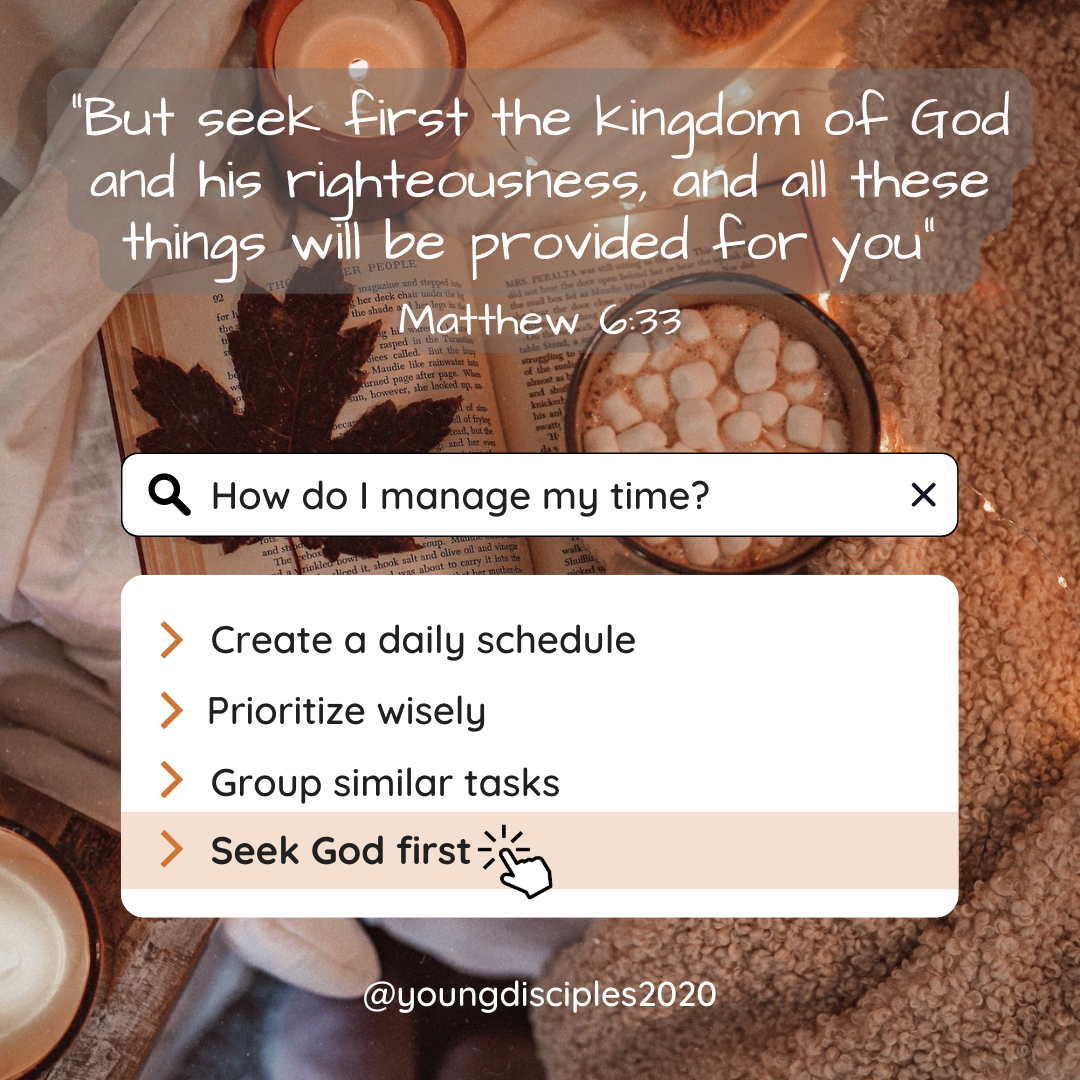 "But seek first the kingdom of God and his righteousness, and all these things will be provided for you" (Matthew 6:33 )
Does your schedule show that you take personal time with God seriously?
Admit it, you have so many things fighting for your attention every day. You are bombarded with things "to-do" from the time you wake up to the time you go to sleep.  With responsibilities at home, commitments to church, projects for school, plans with friends, etc. your days are filled with activities even before the day starts. I get it. I've been there. You are justifying your life by saying "I gotta do what I gotta do", is actually an excuse to keep going down the path filled with stress, anxiety and even depression – all in an endless pursuit of keeping up with the busyness of life.
Being busy is not a bad thing. But you must not forget that the Scripture reminds you to seek God first, meaning to make Him your priority each day, and everything else will fall into place, meaning God knows what you are going through, what you need to do, what you are thinking, what you are feeling, and He promised to oversee all these things for you. You need not have to worry.
Our highest priority is to honor and please God with our lives. When we are determined and focused on living for God, our priorities will fall correctly into place. That is the key to fulfilling God's purpose for our lives without getting side-tracked.