Daily Bread
When In Doubt: I Will Praise His Name – HABAKKUK 3:17-19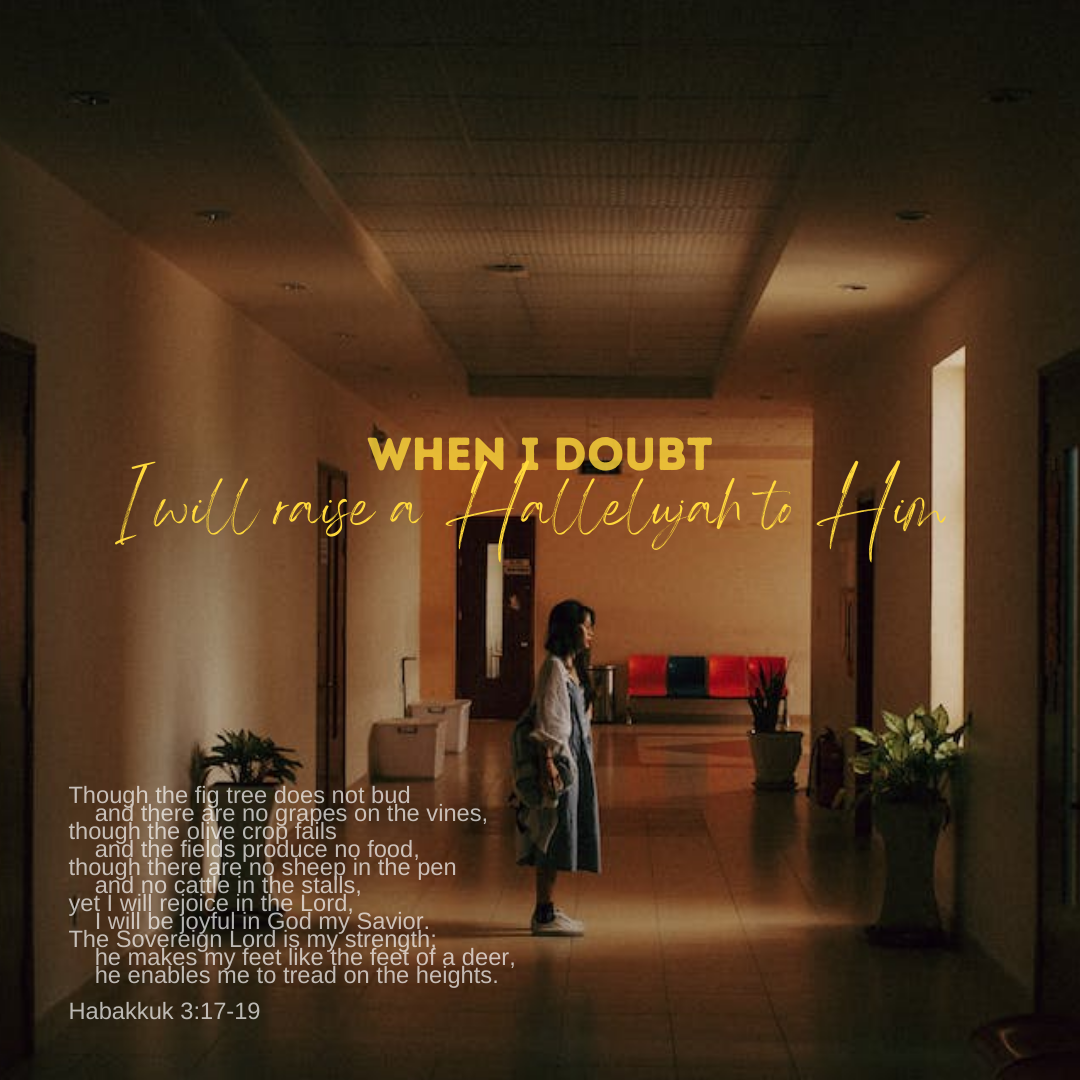 Though the fig tree does not bud and there are no grapes on the vines, though the olive crop fails and the fields produce no food, though there are no sheep in the pen and no cattle in the stalls, yet I will rejoice in the Lord, I will be joyful in God my Savior. The Sovereign Lord is my strength; he makes my feet like the feet of a deer, he enables me to tread on the heights. Habakkuk 3:17-19
Perhaps, the most humbling yet mighty response when in doubt is – I will still praise the name of the Lord, He is good and I will raise a Hallelujah to the most high!
The Lord Jesus himself did not exempt himself to trials and difficulties he faced during his days in this world and told us that we may have tribulations here, but modeled himself as our inspiration to take heart and not to be discouraged, for he overcame the world and we too can expect that we can overcome every challenges we face for we share in the victory of Christ.
Thus, to say, that in the midst of our earthly sufferings, we will praise the name of the Lord – is to magnify Him! That we as followers of Christ, is not exempted to sufferings, but we press on, endure and persevere because we trust in Him, our Hope is in Him and He alone fills our empty cup.
And this is the goal, to share the goodness of God and lead others to journey with Christ, that too will find meaning in their lives and that suffering is not the end point of one's life. If you find yourself in this situation, where things seem hard, yet you still praise the name of the Lord, He is magnified in what you are doing. May the kindness and mercy of God envelop us with comfort and strength to endure and end our doubts.