Daily Bread
What Mere Mortals Can Do to Us – Psalm 56:4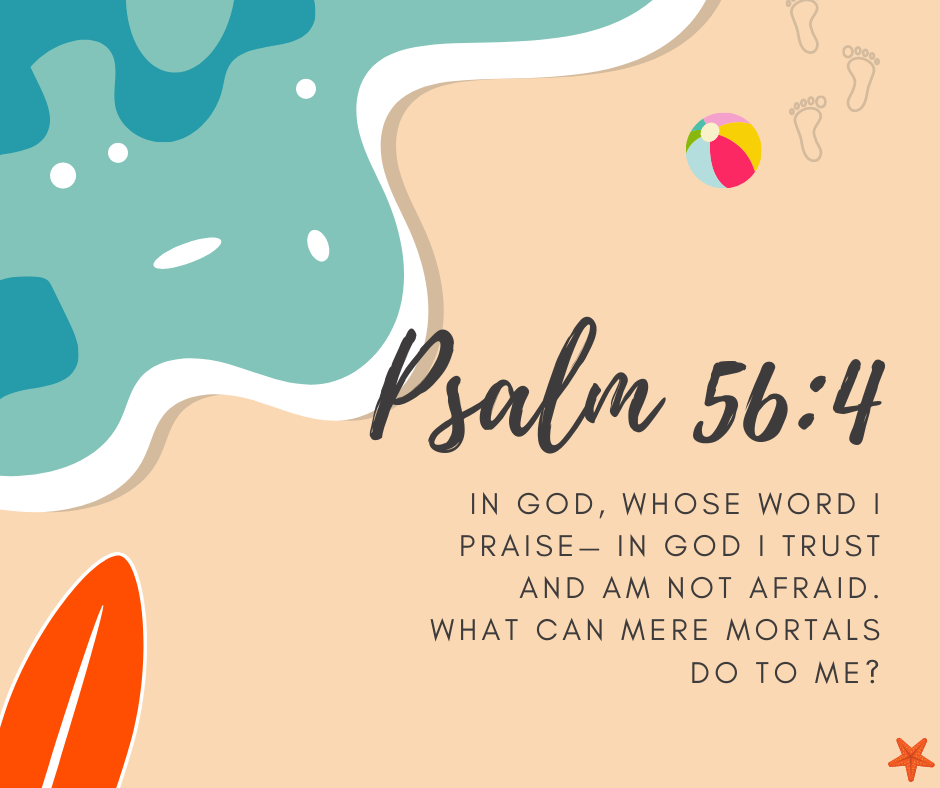 "In God, whose word I praise— in God I trust and am not afraid. What can mere mortals do to me?" – Psalm 56:4
During the time of David, his enemies were flocking like birds. He was threatened and the kingdom that was given to him by God to rule was being threatened. However, as human as he is, he got scared and even doubted for a moment. Yet, he realized that what mere humans can do to him? In God, he has set his confidence in. In God, his feet are grounded and that no one can take it away from him. So, why would he be afraid? Indeed, David has nothing to be afraid of because the God who created the world is his back up. 
Now, our verse today is not just the statement of David. It is not just his experience or his declaration about his confidence in God, but it can also be us. We have to understand that our God has our back and we don't need to be afraid of anyone because it is He who promised us and He who promised us is faithful. If we have the God who created heavens and the earth and has planned our salvation, what indeed mere mortals can do to us? We are protected by our God, and no one is greater and better than Him. 
Therefore, we must understand that everything we do and even if we face a lot of enemies, our God will stand by us. Indeed, He is the God of promise that even our enemy which death itself and sin, was defeated by Him because He is a miracle worker and a promise keeper. He will not let any harm befall us, and He will always rescue us. Thus, to whom are we going to be afraid of? We have our God, and He is always there with us and through Him, we will always be safe and in Him we are saved through grace. After all, it is He who promised us eternal life, and it is He who will grant it through Christ our Lord. 
So, we must never be afraid. There's nothing that humans can do to us. Even our biggest enemy has been defeated and there will be nothing that will stand against God because He is the God of gods and the Lord of lords. He is our eternal God, our protector and our one and only defender.
---
For more daily reflection, verse, and encouragement, you may follow us. You can also like, follow and visit us on:

Facebook: 

https://www.facebook.com/yd153

Twitter: @YD153

Instagram: @youngdisciples2020

Tumblr: youngdisciples

Pinterest: Young Disciples International