Daily Bread
We Are One – Galatians 3:28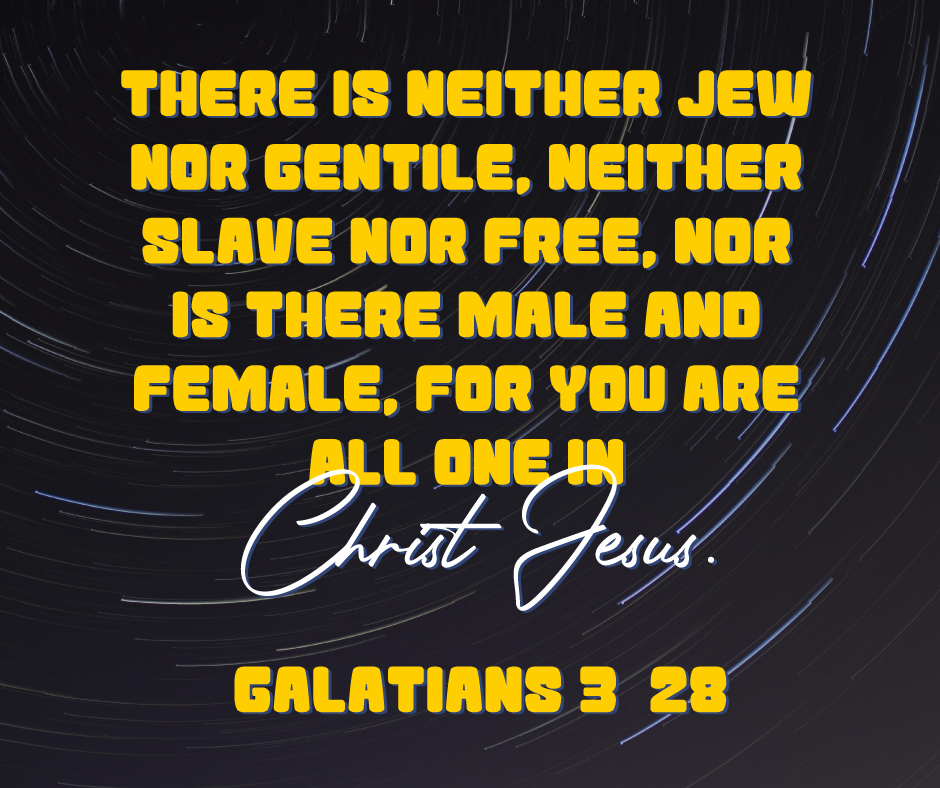 "There is neither Jew nor Gentile, neither slave nor free, nor is there male and female, for you are all one in Christ Jesus." – Galatians 3:28
For so many reasons, we are born in this world with so many distinctions. Either a race distinction; a gender distinction; a belief distinction; a social status distinction; and many more. We are so caught up in the idea that there is someone higher than us and there is someone who is lower than us.
However, in today's verse, Paul wants us to understand something. He wants to show us that even if the world gives us distinctions and differences, in God we don't have that. Even if we are of different race or different gender or different in social statuses, we are all one in Him. There is no difference between the people of Christ for we are all one in Christ.
Truly, when Christ died and resurrected, He took the barrier of sin between God and man so that we can always talk and ask for forgiveness to God anytime and anywhere in His name. This is just like how Christ also took out the barrier of distinctions between His people. So, when Paul wrote this, he specifically mentioned that there is no distinction between Jew and Gentile to point out that the Gentiles are also welcomed in Christ's kingdom and that they don't have to listen to Judaizers. They don't have to live under law but under grace also.
It is just like what's happening in our present times. There are really people who put themselves with high regard because they are made Christians first and look down on newly converted Christians. However, God does not want us to do this because there is no indeed distinction in His kingdom for we are all equal in His sight— sinners who are justified by faith through grace in the death and resurrection of Jesus Christ.
We have to understand that God has given us equal inheritance which is the promise of eternal life if we believe in His death and resurrection. We are then made ambassadors of Christ in which our task is to spread to many people that we are not under law anymore but under grace. Therefore, there is no distinction between us for we are all only dogs who wait for the little crumbs of bread that will fall from our Master's table. We are all sinners who are saved by grace through faith.
Let us always remember that even if we are different in skin color; different in intellectual capacity; different in social statuses; and different in gender and age, we are all one in Christ. We all have committed high treason against our Imperial Majesty who made all of the things of the world so we really need a Savior. We must always put in our minds that even if we happen to become Christian first than the others, we are still one and there is still no distinction between us for Christ died for all of us equally. He died on the cross of the same price for all of us.
---
For more daily reflection, verse and encouragement, you may follow us. You can also like, follow and visit us on: