Daily Bread
We Are Justified By Christ – Galatians 2:16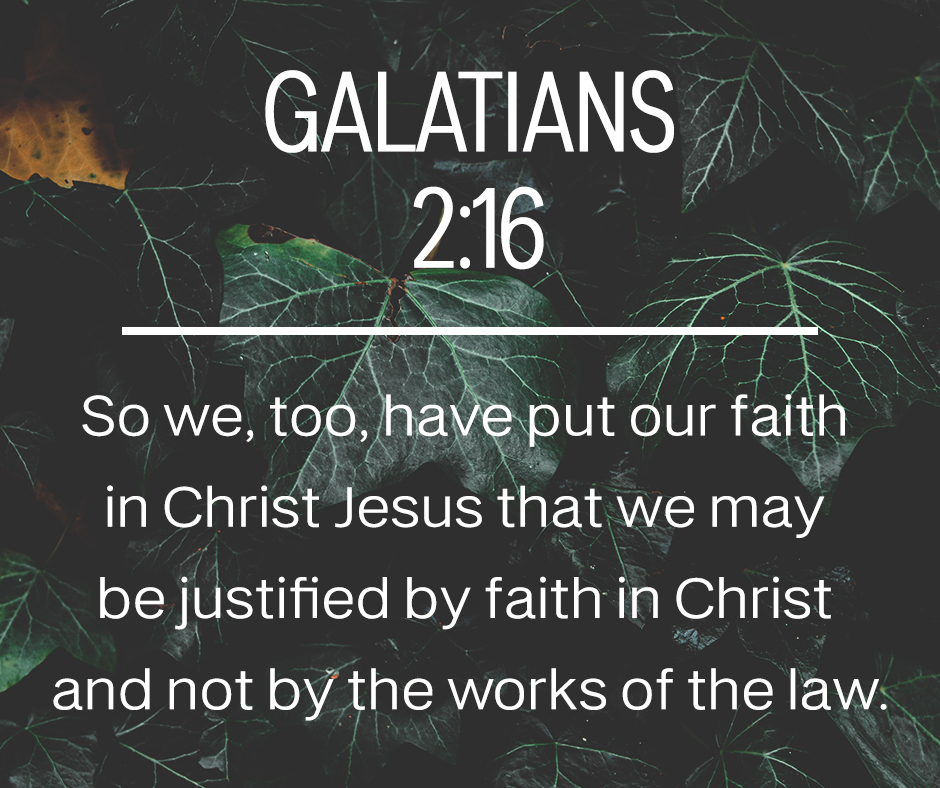 "know that a person is not justified by the works of the law, but by faith in Jesus Christ. So we, too, have put our faith in Christ Jesus that we may be justified by faith in Christ and not by the works of the law because by the works of the law no one will be justified." – Galatians 2:16
One thing we hate hearing are some old 'churchy' words. We always just love to hear about love, or about saving, or even only about success. When we are put into a situation where we have to listen to the word 'justification', we instantly dismiss it. First of all, we don't like the word because it's very old and doctrinal. Second, we do not understand it so we are unfamiliar with it. Third, we think it is irrelevant to our lives right now so we don't want to waste our time listening to something so old and irrelevant. 
However, we have to understand that we have to really know what this special word means. It is not because we have to be boring and old-fashioned but because the Gospel of God really revolves around this truth. Now, our verse today is one of the key verses of the Bible about our salvation and about justification. We are reminded by Paul that we are justified by faith through the grace of God. 
If we do not understand the justification, we might equate it to the justification we will find here on earth where the standards are based on the law. We really have to understand that this justification is through faith in Jesus Christ because of the grace of God. Paul really makes sure to stop the wrong idea that we are justified because of our own works through following the law. However, we are justified because of Jesus Christ. He became our mediator and our substitute. We are never good and righteous but we are made righteous by Christ because He was made sin. 
Although He did not sin and disobey God like us, He was still made sin so we can be made righteous and good in front of the Father. Now, that is justification, we are declared righteous, holy, and innocent because the wrath of God and the consequences of our sins are already poured out to Christ. He is our lamb sacrifice that instead of we are the ones who deserve the consequences and the wrath of God but still because God loves us so much, He sent His Son to save us. 
Therefore, we really must understand that we are justified not because we are good or that we are righteous, but because of the grace of God through faith in Jesus Christ. Justification means that we are made righteous, it is not just a boring old 'churchy' word but it is a core foundation why we will be able to have eternal life. We are saved and will enjoy eternal life because we are justified by faith in Christ, while we are still sinners He died for us and has received all the consequences of our sins and the wrath of God.
---
For more daily reflection, verse and encouragement, you may follow us. You can also like, follow and visit us on:
Facebook: 

https://www.facebook.com/yd153

Twitter: @YD153

Instagram: @youngdisciples2020

Tumblr: youngdisciples

Pinterest: Young Disciples International