Daily Bread
Walk By the Spirit – Galatians 5:16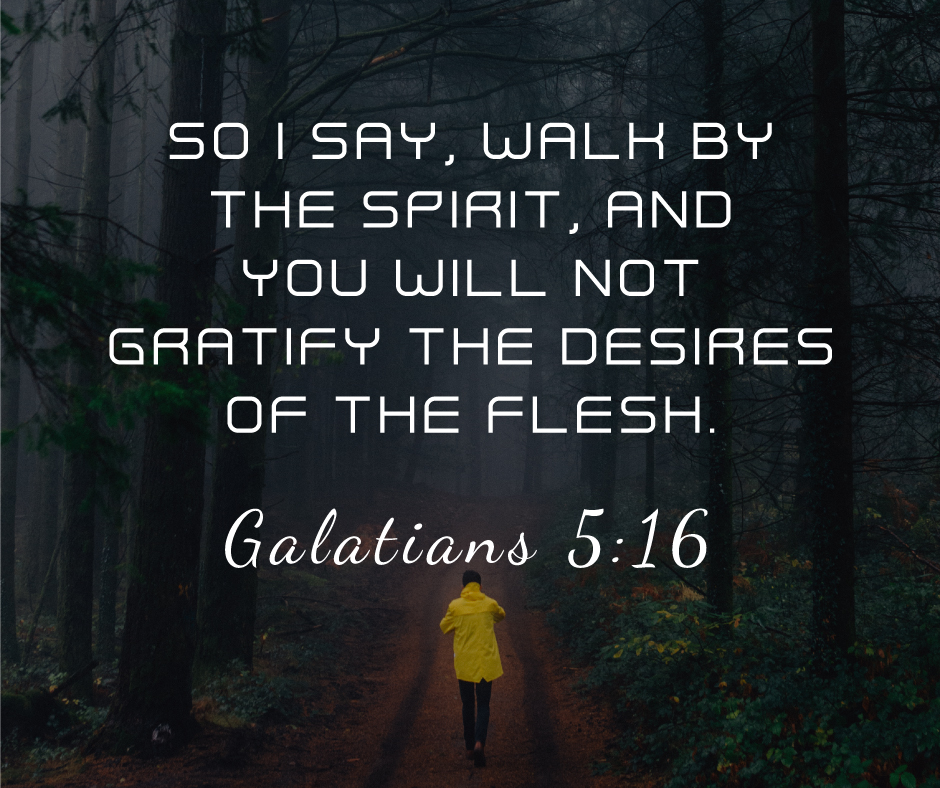 "So I say, walk by the Spirit, and you will not gratify the desires of the flesh." – Galatians 5:16
Living in the Spirit is such a hard thing to do. As human as we are, our nature has been dirtied with sins. We have been imputed with unrighteousness and that desire to sin has always been so great that it will always want to be fed. Though we do not want to sin, our sinful nature will always make us do it for personally, we also desire to sin.
However, as believers of Christ, we are called to walk by the Spirit so that we will not gratify the flesh anymore. The word flesh refers to the sinful nature we have from our old self. Now that we have our new self in Christ, we are called to be righteous with Him. We are called to reflect Christ's love in our life towards people who still don't know Him. But, how can we do this if we still continue to gratify our flesh and consider letting our old self rule over us again?
We can never escape the cycle of sin if we won't let Christ cut that cycle. We can never reflect Christ's goodness in our lives if we continue to live as people who are just like people who don't know Him. We can never be free from the bondage of sin and death if we won't let Jesus Christ have His victory inside us first. Indeed, we can never do anything outside Christ for we are all dependent to His grace and salvation.
Therefore, as our verse says today, we should walk by the Spirit so that we will indeed not gratify our flesh anymore. We must uphold the fruits of the Holy Spirit and let Him rule over our lives. For the people who already accepted Christ as their Lord and Savior, we are now gifted with the Holy Spirit so that He will replenish us, renew us and strengthen us always.
Part of Christ's salvation is His gift of the Holy Spirit. Indeed our bodies are the temple of the Holy Spirit now, and if we continue to gratify its cravings, we are disrespecting and distorting the temple of God. So, as believers of Christ who are already clothed in Christ's righteousness and have been set apart, we should live our lives in-sync with Christ and we should walk by the Holy Spirit for it is He who counsels and comforts us. It is the Holy Spirit's work to grow our faith in the knowledge and wisdom of Christ.
May we always remember to walk by the Spirit and practice His fruits for it is only through Him we can say no to our sinful desires. Through the help of our God, we will be able to manifest the difference between our old self and new self in Christ. Let us always remember to thank Him and praise Him for His bountiful gift to mankind. We must always walk according to the Spirit and listen to His advice daily in saying no to sin.
---
For more daily reflection, verse and encouragement, you may follow us. You can also like, follow and visit us on: