Daily Bread
This Love That Never Ends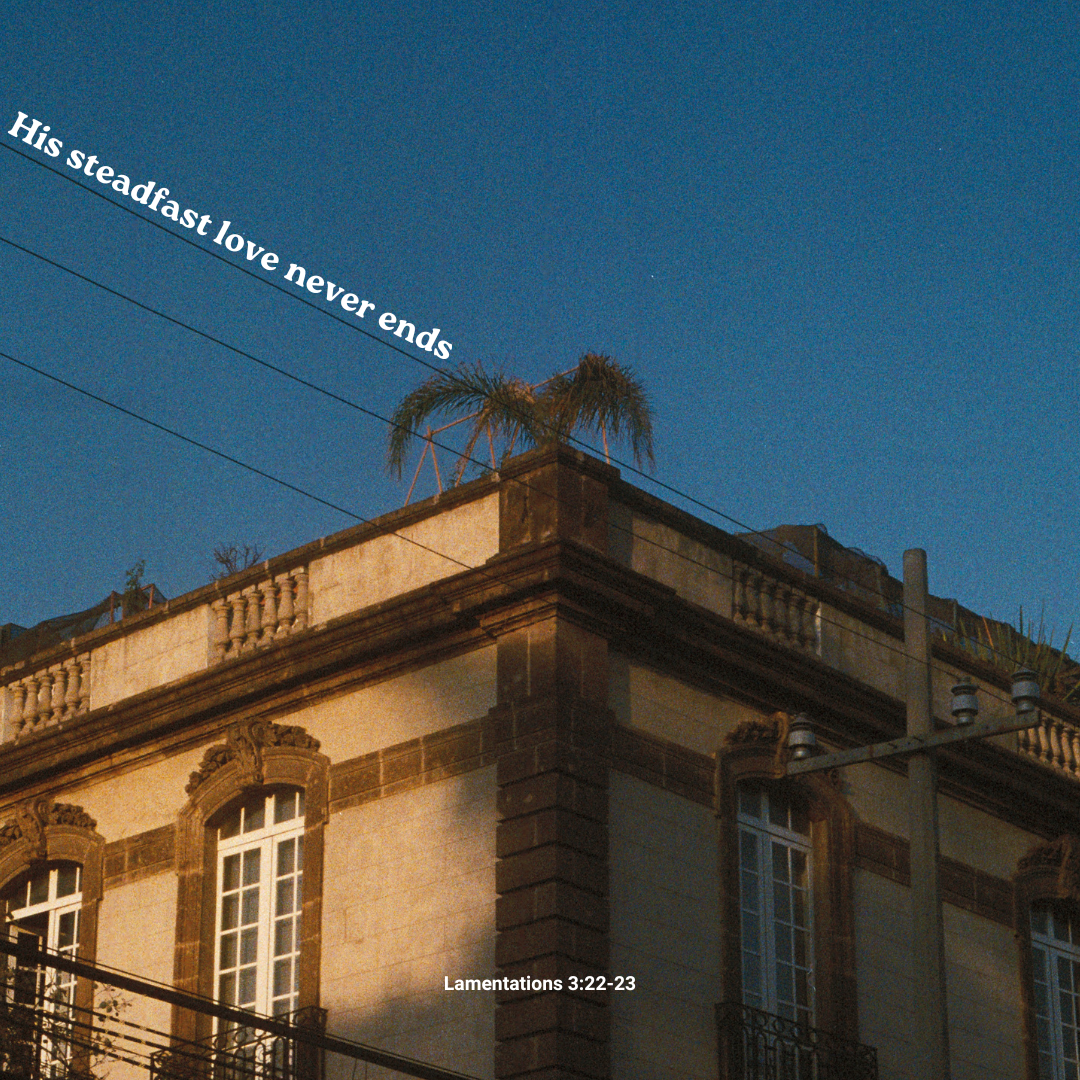 "The steadfast love of the LORD never ceases; his mercies never come to an end; they are new every morning; great is your faithfulness." Lamentations 3:22-23
Steadfast, means loyal, faithful and unwavering. Perhaps, the most accurate description of God's love, as expressed by the prophet Jeremiah in the book that laments, known as the Lamentations. This is where distress and despair was written, as the writer saw a great dark times in the lives of the Israelites, where the Lord allowed the destruction of Jerusalem to take place including its people.
If we step back prior, God so desired to be a Father to His people, but then they wanted their own ways. God sent Kings, some of them were faithful, others lead the people into evil. God redeemed them several times, that it seemed like a perpetual wandering and redeeming for the people, until the destruction came, for the people to realize their great need of God and revere His sovereignty.
If we look at our life on a daily basis, we are just like them It has been a cycle of ups and downs, however, the difference is that we have been covered by the blood of Christ, the ultimate sacrifice of the Father, allowing the son to be in pain, as an expression of His love that lavished on us. Hence, this became the language of His steadfast love, that no matter what, nothing can ever separate us from His love, those who seek Him, those who return to Him and find Him, where His love has been sealed.