Devotional
The Spirit of God – Romans 8:16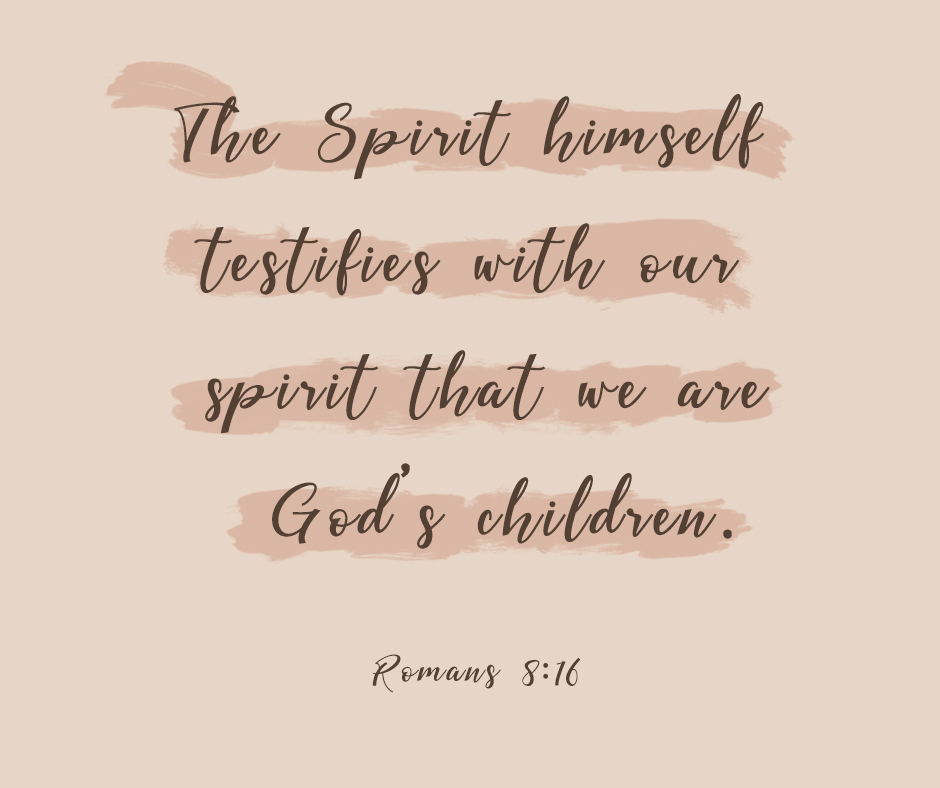 "The Spirit himself testifies with our spirit that we are God's children." – Romans 8:16
The feeling of having the assurance of being saved does not come from the good works we did. We have this unusual and foreign feeling inside us that we think about the salvation we have comes from our own victory. Most of the time we pride ourselves with the thought that our good works made us deserving of the redemption we will be having in the future. However, that mindset is definitely wrong. We don't have any contribution in our salvation.
That feeling of assurance we have inside our hearts does not come from ourselves but from the Spirit of God that made His dwelling inside us the moment we accepted Christ as our Lord and Savior. It is the Holy Spirit's power to make us feel the assurance we have in Christ and the wonderful feeling of knowing that we are saved. The verse today reminds us of this fact.
When Christ died for us, we also died with Him. Our old self was crucified with Him and together with that is our sinful spirit. Now, since Christ rose from the dead, He has also made us new and has given us a new spirit that is completely aligned with God's holiness. Also, the moment we are born again, the Holy Spirit resides inside us already. He is the reason why we have that confidence to claim that we are of God, why we desire to obey God and He is the reason why every time we feel so defeated, we are renewed everyday.
Indeed the Spirit of God testifies in our spirit that we are God's children. He has given us the power and the understanding to know that we are not of this world anymore but of God's. The Holy Spirit keeps our mind and our hearts aligned in what God wants us to do through our faith in Jesus. However, for a start, we don't have the Spirit of God in us at first. What we have is the spirit that only desires evil, sin and death. Although God has breathed into us the moment we were born, because of sin, our spirit is tainted with evilness. We dwell in darkness and delight in sins so we are deserving of the wrath of God and eternal condemnation.
Yet again, when we will learn about how sinful we are, we will also learn how gracious and merciful our God is. So, in order to save us from our irrevocable condemnation, Christ came, suffered and died for us. Through that sacrifice, we are given a new self if we believe in His Passion. Thus, that is why we Christians can confidently say now that we have the Spirit of God and that we are children of God. Indeed that whoever believes in Christ, God has given us the right to become children of God (John 1:12). God has adopted us into His holy family, made us His sons and daughters, set us apart and prosper us.
Therefore, as we reflect on this truth may we also remember always that we don't really have any contribution in our salvation. Even the feeling of assurance and the feeling of peace we feel in our hearts is the power of the Holy Spirit. It is still the work of God and the mercy of God. The desire to obey Him and the power to do His Will is still the grace of God through the Holy Spirit because of Jesus Christ. All praises and glory belongs to God alone. Amen.
---
For more daily reflection, verse and encouragement, you may follow us. You can also like, follow and visit us on: