Devotional
The Reason is Love – John 3:17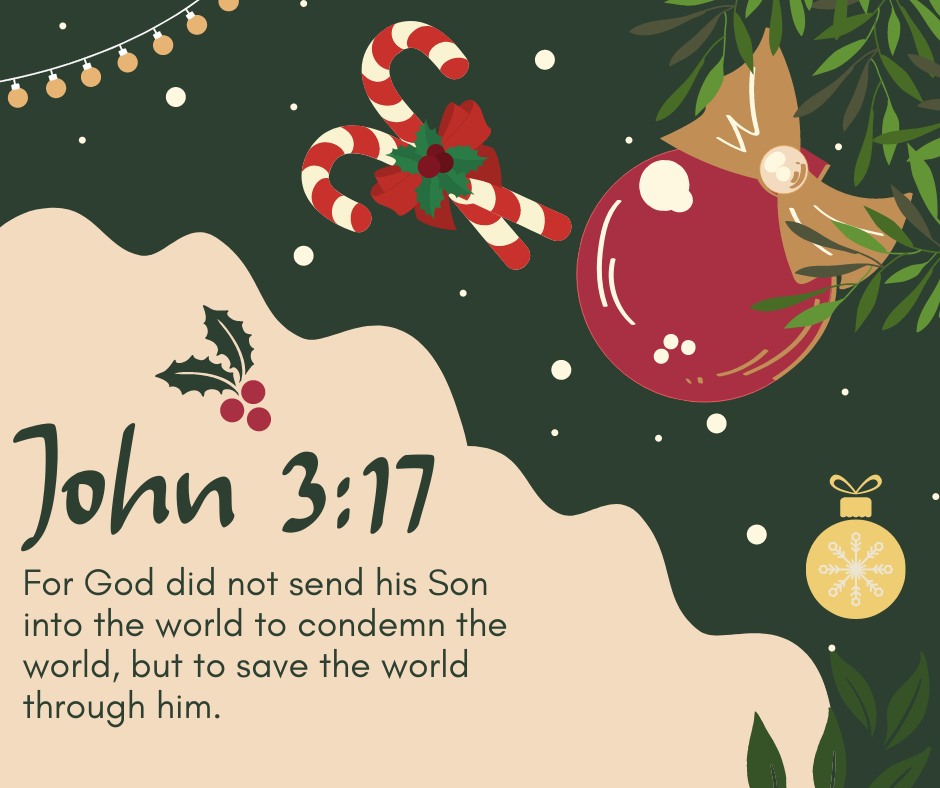 "For God did not send his Son into the world to condemn the world, but to save the world through him." – John 3:17
As we celebrate Christmas to remind us that Christ is the reason for the season, we will then understand that God died for us and to save us. However, a lot of us think that God is like a teacher who brings sticks to punish all his students. God is not like that at all. He came to save us and not to condemn us. Our verse today is proof and a declaration of Jesus that He was not sent by the Father to condemn the world but to save the world through Him. If John 3:16 is such a good verse to remind us that God loves the world, so He saved it through Christ and everyone who believes in Him will be saved, then the following verse which is our verse today focuses more on explaining that it was because of love. 
Love was the reason why God saved us. He is just so loving, and His love for us is unconditional. We are the reason why Christ died, we are the reason why He suffered and forsaken and it was all because of love. God just loves us so much that He doesn't want us to suffer. We deserve everything we will receive. We deserve condemnation, we deserve punishment, and we deserve our sufferings because we are sinful. However, God still chose to save us because He is loving and forgiving. So, we may not see Him as someone who wants to punish us, but we must see Him as our God who loves us and who will save us from our sins. 
So, we must always put in our minds that the God who made the heavens and the earth, decided to save us even if there's no reason to save us. Our God came into the world, became a baby, and suffered in this cruel world to save us. He did not come to condemn us or to punish us, although we are deserving of it, He came to save us and make sure that we will rise with Him when He will resurrect. 
Therefore, let us not forget who we celebrate this Christmas and we must not forget that we ought to be thankful. May we never forget the goodness and grace of God that was acted and fulfilled by Christ. Indeed, He did not come into the world to condemn us, but to save us from our sins. We don't deserve His salvation and His grace, but still, God chose to save us and forgive us even if we do not deserve it.
---
For more daily reflection, verse, and encouragement, you may follow us. You can also like, follow and visit us on:

Facebook: 

https://www.facebook.com/yd153

Twitter: @YD153

Instagram: @youngdisciples2020

Tumblr: youngdisciples

Pinterest: Young Disciples International