Daily Bread
The Real Source of My Strength – PSALM 73:26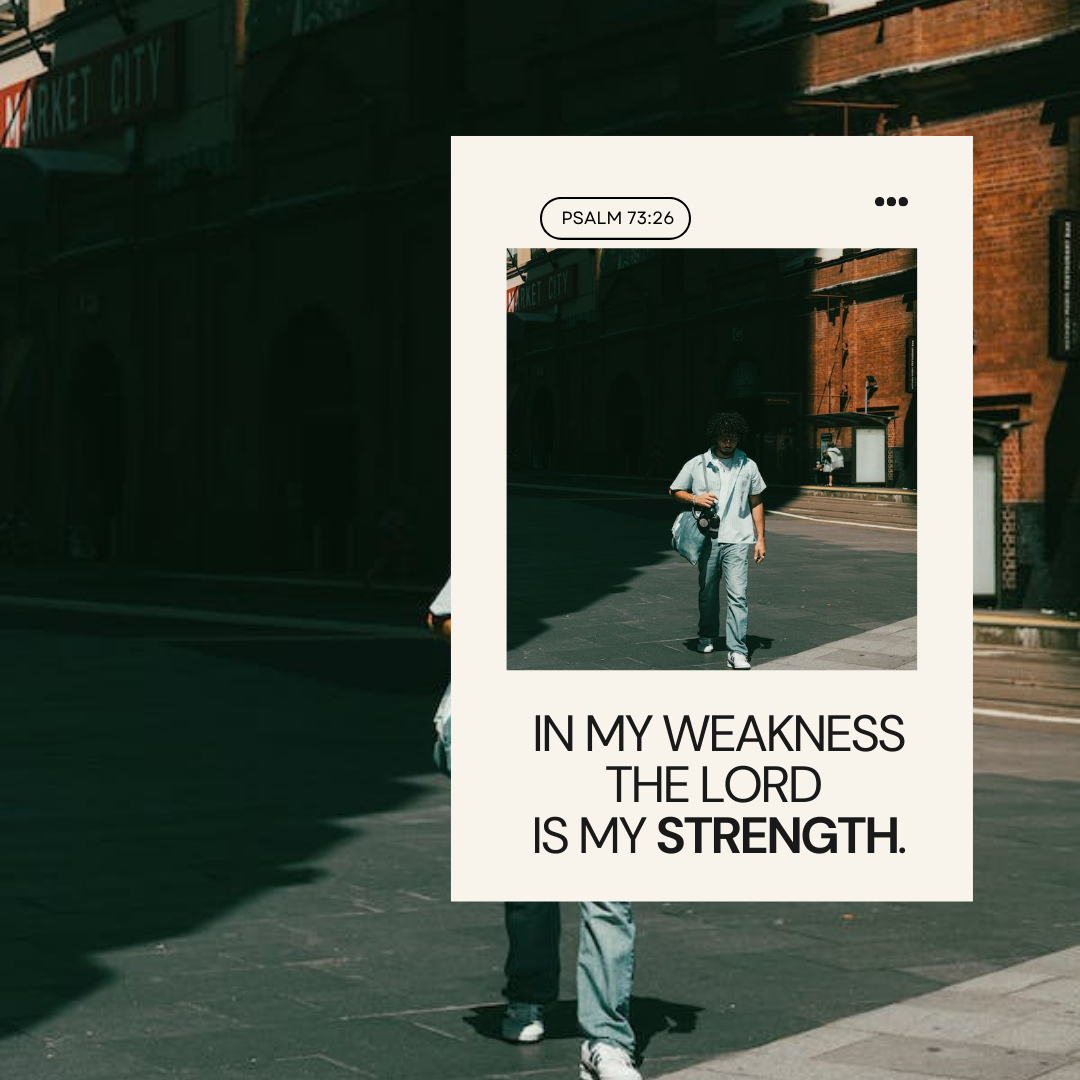 My flesh and my heart may fail, but God is the strength of my heart and my portion forever. Psalm 73:26
Today's passage, a Pslam written by Asaph, a man in the Bible gifted in music and used his gift in praising the Lord. He wrote this lines when he starts to doubt his faith in the Lord, witnessing how the wicked succeed and prosper, while the godly suffers of persecution. Asaph must've reach to the point of weakness that he no longer have the joy in playing hymns for the Lord, nor his music attuned with joy.
Until one day, in his a silent spot, the Lord perhaps breathe in to Asaph, to realize that God's unchanging love remains the same yesterday, today and tomorrow. Though he sees suffering within and in his surrounding, while the wicked seem to win, the Lord assured his eternal salvation, to live with the Lord in bliss and harmony, as the present time will one day pass away, and the success of the wicked will in a snap end. That re-ignited Asaph's faith, that in his weakness and doubts, God's love is greater, God's love is sure, God's might is everlasting.
Today, when we are experiencing the same turbulence like Asaph, in doubting our faith, discouraged of our situation despite choosing to be good, or because of our sins, remember this – God's love is greater and immeasurable that will overpower discouragements and sins, this is what we hold on to. Hence, in our weakness, He will be our strength. Our solid rock! While we may not grasp the present times, may the everlasting life with the Lord causes us pure joy. Cling on His love today.