Devotional
The One Whom My Soul Awaits – PSALM 62:1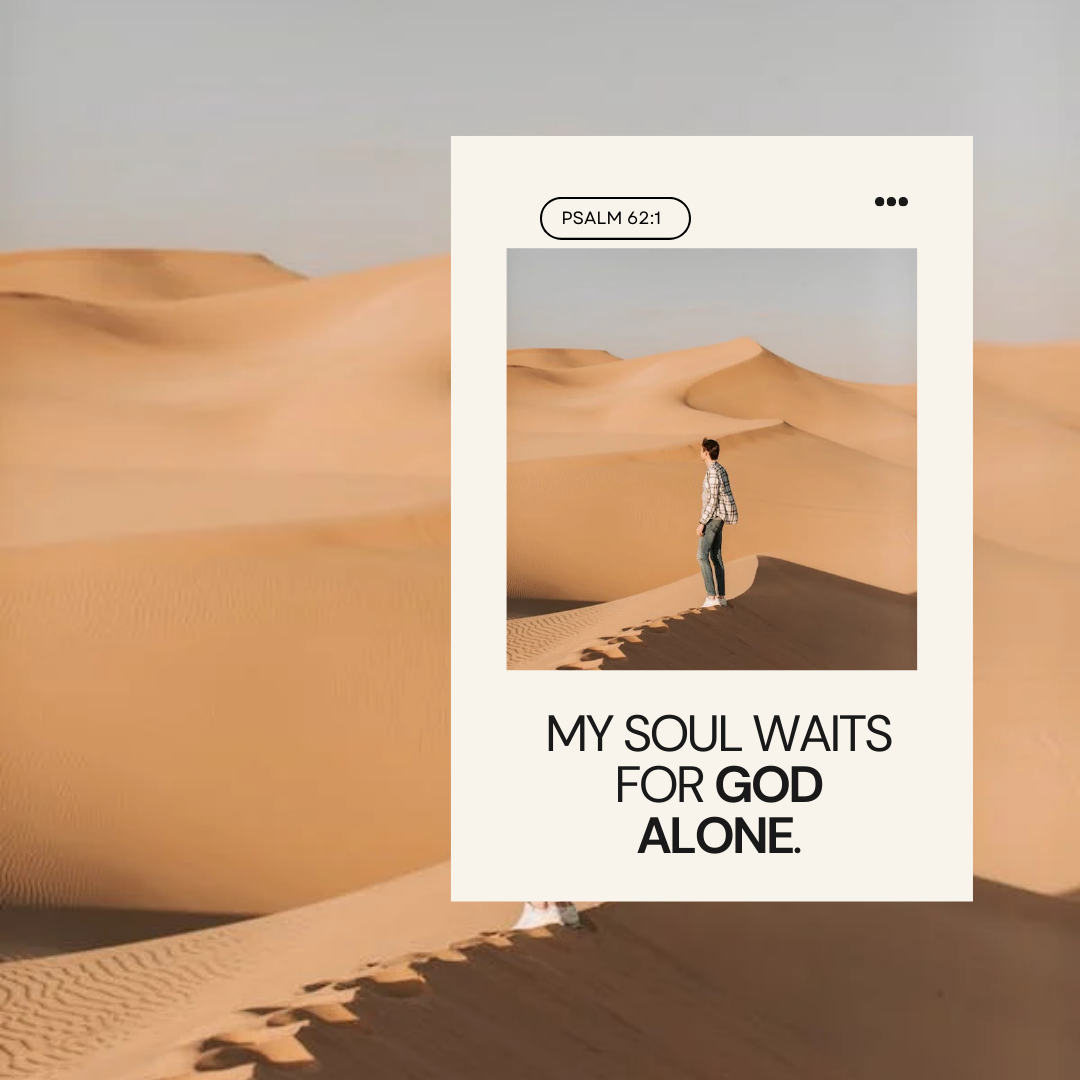 For God alone my soul waits in silence;  from him comes my salvation. Psalm 62:1
The Lord – our rock, our defender and our mighty fortress. When David was overwhelmed with what was going in on his life when he wrote this, he remembered his confidence in the Lord and to the very reason of his existence is to wait for the giver of his life.
This act of David inspires us that our human strength is fleeting and limited, and when we're out of it, to whom do we run to? We have a rock, a defender and a mighty fortress! It's an act of putting an undivided attention that the Lord is the source of our all. Who can save us? Who can restore us? To where does our life ends and begins? To Him alone.
Living a life with expectant waiting on the Lord each day helps us put in the position of depending on the Lord, making Him as our source of strength, giving us the reason to live with purpose and to wait with joy, a joy that make no sense for others but in our hearts, a joy that's so different that leads us to walk with high hopes. Waiting for the Lord alone also means that we delight on Him, day and night, everyday of our lives, that all our delighting to Him leads to a fruitful life, hopeful life in the lenses of eternity.
Today, when you feel unsecured to whom do you wait for, may the love of the Lord fill you, breathe a new life in you, come to Him and let Him plant the joyful waiting in you, to God alone. Find rest, be still, wait on the Lord. He will move, He will defend, He will restore, He will save us.