Daily Bread
The Love of God – Romans 8:35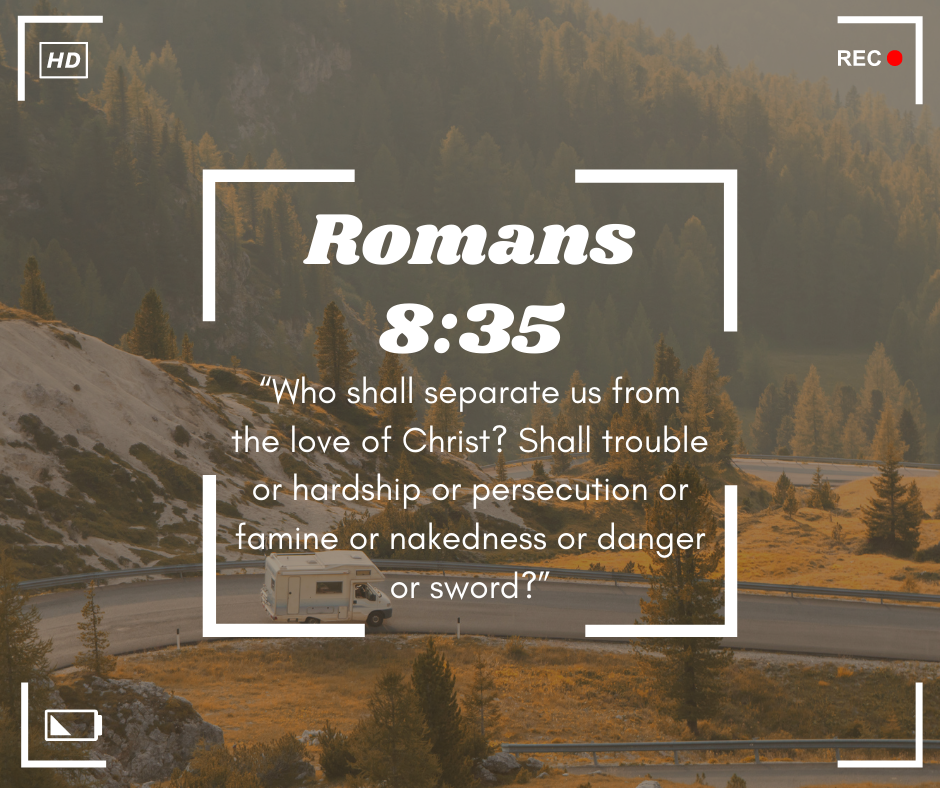 "Who shall separate us from the love of Christ? Shall trouble or hardship or persecution or famine or nakedness or danger or sword?" – Romans 8:35
For all the troubles we've faced, there are a lot of moments when we are always doubting the existence of God. If not, then we are doubting if He truly loves us or if He cares for us. Let's reflect right now and ask ourselves, how many times have we ever doubted God's love towards us? How many times have we made sure that we won't rely on God's love because we think it's doubtful and we can't be so sure about it? Then during those times, if we have the answer, did it ever occur to you that there are also many times that God has the right to leave you and to forsake you because you are a nasty sinner? 
However, God did not do that because He is faithful, and He is a promise keeper. He promised to never leave us or forsake us. He promised to love us and to forgive us for our sins. So, our verse today is asking us rhetorically if who can ever separate us from the love of God– shall trouble or hardship or persecution or famine? Or nakedness, or danger, or sword? Now, the answer to that is on the next few verses, but let us focus on this verse. Whenever we are troubled, let us assess ourselves, did God really leave us? Or we chose to walk away from Him? In the first place it is us who walk right into that trouble. During hardship or persecution, if we were able to survive, can we really say that He left us? Or during famine or nakedness, can we say that He left us?– because until now we are alive and healthy. Lastly, during danger or sword, really? Did He leave us? Did His love leave us? 
Of course not! No one can indeed separate us from the love of God. Those situations above are listed because those are the most common situations we face every day, those are the most common situations we face that we always doubt the love of God. However, it is us who are walking away from God. It is us who kept on trying to get away from the love of God. His love is always there for us to accept but it is us who rejects it, who blindly walks out of His love and tries to pin it on God for walking out of our lives. 
Therefore, let us always check ourselves, and make sure that we are not blindly rejecting His love. Let us assess ourselves if it's really God who stopped loving us, or it's us who is rejecting Him. We have to understand that no one can really separate us from the love of God. We are loved, we are always treasured and we are even forgiven because Christ died for our sake– this is how much God loves us and there is nothing or no one can ever separate us from His love.
---
For more daily reflection, verse, and encouragement, you may follow us. You can also like, follow and visit us on:

Facebook: 

https://www.facebook.com/yd153

Twitter: @YD153

Instagram: @youngdisciples2020

Tumblr: youngdisciples

Pinterest: Young Disciples International