Uncategorized
The Lord Sustains – Psalm 55:22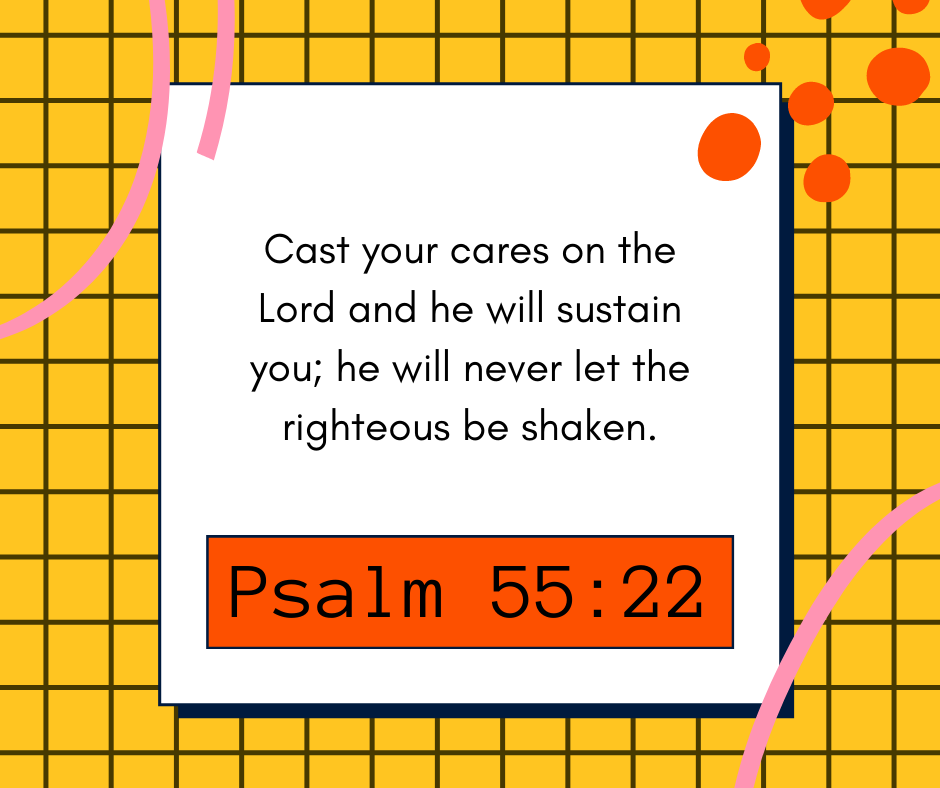 "Cast your cares on the Lord and he will sustain you; he will never let the righteous be shaken." – Psalm 55:22
During the time of David, we can say that he was really a man after own God's heart. Although he is not perfect because he got his fair share of sins and compromised situations, he was still called a man after own God's heart. He was subjected to a lot of trials and adversaries that he knew only God can help him. During those moments of desperation, God always has his back. God was always there to help him, and to rescue him from all adversaries. 
Now, our verse today might be an old psalm based on King David's life, it doesn't mean that it's not applicable in our lives today. This promise, this declaration is still very real and applicable to our lives today. We should always remember to cast our cares to the Lord, and He will sustain us. He will never let the righteous be shaken. He will always help us and will always be there for us no matter what. We are awful, we are sinful, and we live in a sinful world, God remains just and loving so He will still carry us through. 
Therefore, we must understand that we have unlimited freedom to cast all our cares to God. Let us not carry it all alone, and instead cast it all to God and let Him carry us through it all. He will sustain us, and He will never let us be shaken. Just like how He made sure to save us from our sins through sending His Son Jesus Christ to be our atoning sacrifice. He will really sustain us and will never put us to shame. He will always be there to protect us, comfort us, and give us the love that we can never ever feel and find somewhere else. Thus, let us all be dependent on Him and never forget that He is the Lord of lords and the God of gods. 
---
For more daily reflection, verse, and encouragement, you may follow us. You can also like, follow and visit us on:

Facebook: 

https://www.facebook.com/yd153

Twitter: @YD153

Instagram: @youngdisciples2020

Tumblr: youngdisciples

Pinterest: Young Disciples International