Devotional
The Lord is our Strength and our Defense – Isaiah 12:2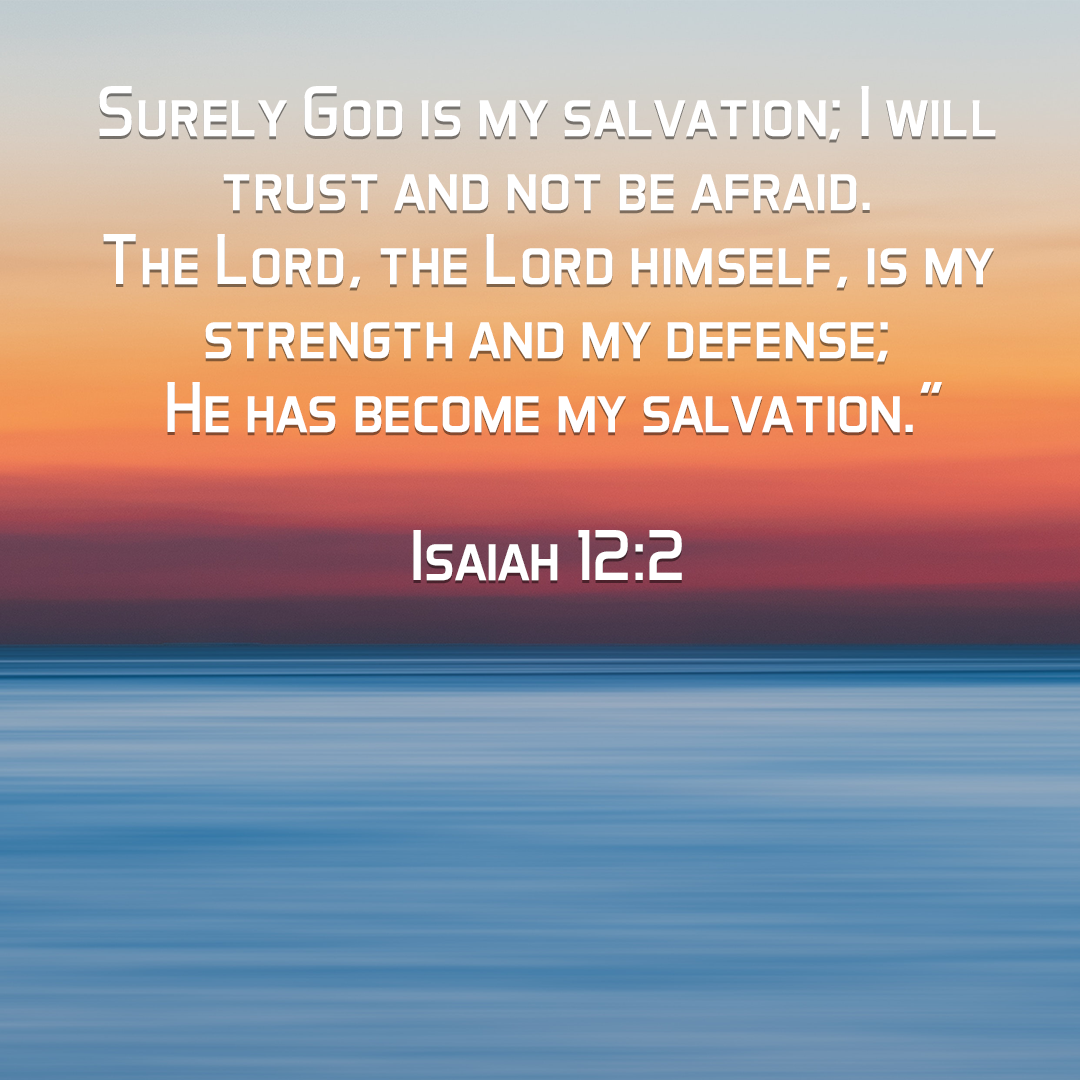 "Surely God is my salvation; I will trust and not be afraid. The Lord, the Lord himself, is my strength and my defense; he has become my salvation. " – Isaiah 12:2
With all our inmost being, let us declare and rejoice that our God is our salvation and we should never be afraid. Many times we were put into a situation where our trust and confidence in Him is tested. Many people testified that they have been put into a situation where they have to doubt God especially when some horrific situations happen. We can read many testimonials online about how the spiritual world is scarier than the physical world. A lot of people encountered many sinister things in their lives that made them hold on more to God or walk away from God.
Yet these are not only the situations where our trust and confidence in God is tested. It can be failures, career trials, financial problems, health problems, or even a life-death situation. So, most of these times, our trust and confidence in Him is really tested, and either it makes it stronger or it'll make it weaker. However, we must really understand that our trust and confidence in God must never rely only on our circumstances. It doesn't mean that we are facing such, our trust can solely be defined by such. We need to understand that whatever circumstances or situations we are in, God remains faithful, our protector, and our salvation. 
Situations vary, but our God is unchanging. Thus, indeed, our God is our salvation and we should never be afraid. He is our strength and our defense. He will literally defend us from the evil one. Satan will always try to take us away by giving us the most casual unfortunate phenomena to the most unusual (spiritual attacks) phenomena. However, our God is the God of everything. He will not let us be harmed and He will not let the evil one harm us. He is the God of our salvation because He personally came into the world to die for us and save us from our biggest enemy which is sin and death.  
Now, as we are reminded that our God is our salvation, our strength, and our defense, we can confidently say that we are safe and that we will not be harmed. God's our great God, we must proclaim His holy name. Jesus Christ must be preached to all nations so that everyone will see that He is our salvation. Again, our confidence and trust should not rely on our situations, but on the One who promised. Since we have confidence and trust in God, we should not let any situation make us doubt it. After all, we have trust in God, NOT in our situations. Therefore, we must trust and have faith in our God for He is our strength, our defense, and our salvation. 
Let us declare His holy name. Let us praise God always and proclaim His goodness to all nations. Indeed, that He is our God, our protector, our defense! Praise and glory belong to God alone! All glory and honor to Jesus Christ, who made our salvation possible. 
---
For more daily reflection, verse, and encouragement, you may follow us. You can also like, follow and visit us on:
Facebook: 

https://www.facebook.com/yd153

Twitter: @YD153

Instagram: @youngdisciples2020

Tumblr: youngdisciples

Pinterest: Young Disciples International