Daily Bread
The Lord is Our Healer and Refuge – Psalm 31:1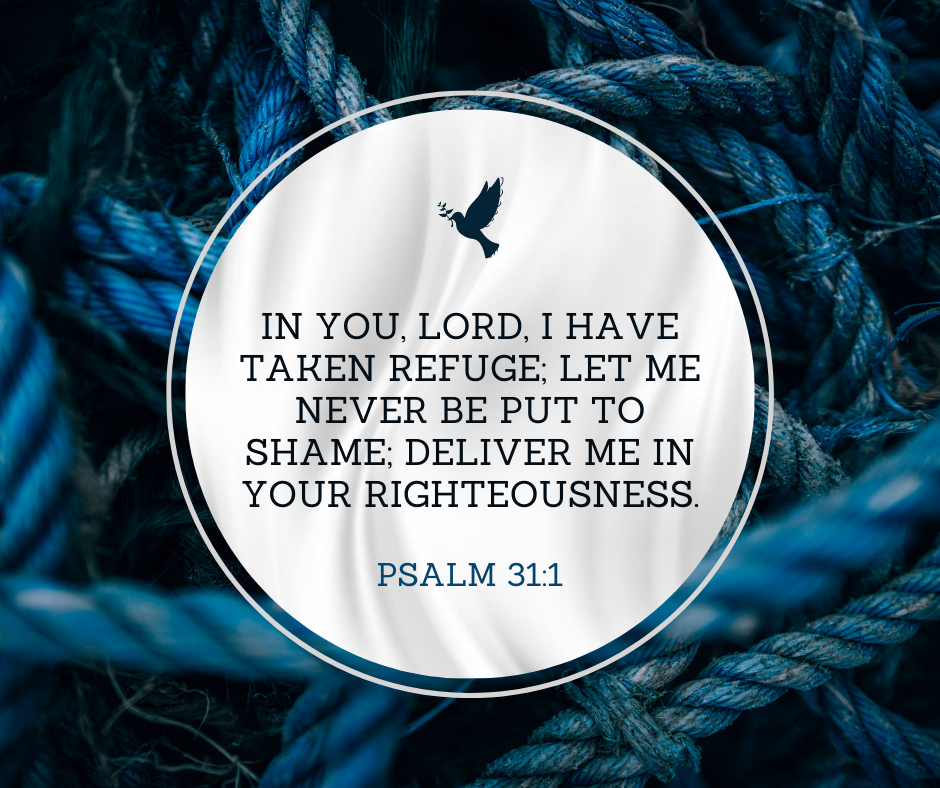 "In you, Lord, I have taken refuge; let me never be put to shame; deliver me in your righteousness." – Psalm 31:1
Just like David, we all have felt anxious, depressed and as if life has no meaning anymore. There are just many things that have caused us pain and many times we have thought of giving up. It hurts to know that some people are just very capable of hurting other people. Some people find joy in causing other people pain. Living in this world is indeed a roller coaster ride. There are times that we are high above and most of the time we are down below. Although, as human as we are, we easily adapt and we find comfort in our pain.
However, on our verse today is a declaration of how good God is. This whole chapter is all about David's misery but it still started with declaration that despite all of these challenges he encountered, God is still good and God is his refuge. This is also mostly true to us. The moment we become Christians, we are bombarded with so many trials and heartaches. Well, some even believed that Christians suffer mental health problems more than non-Christians. There is no Christian that is not put into this kind of situation. Everyone has undergone this and most of the time we overcome it.
One thing is for sure, when we became Christians, life did not become easy. Instead, life became harder but we just find a reason to rejoice during those hard circumstances not because of how strong we are but because we know who has our backs. We know that God is our refuge and that He will deliver us from anything. Now, as we venture in our Christian life, it is not rainbows and daisies but it is thorns and nails. We are walking in a very hard rope because of the people around us and the attacks of the evil one so he can take us away from God.
Yet, we have to always remember that no matter what, God is in control. He knows what we are going through. He knows how painful it is already. He knows that we are hurting. He knows that we are anxious and almost at the end of the thread. God knows that we are tired and sad. He knows that we are crying every night because of all the hardships we are going through. So take heart! He will bring us to better places. He will save us from this pain. He will save us from completely drowning to our sadness and to our depression. He will comfort our anxious mind and hearts.
Everytime we doubt God's power to comfort us, we have to remember that David started his psalm with a declaration that God is his refuge and that He will bring him to the path of righteousness. We have to remember that he started his psalm declaring that God can heal everything, before he started confessing what he felt. We can also do that too. Before we succumb to the pit of sadness, always remember that God is always there to save you. Remember that He even made our salvation possible, thus He can also take away this pain we are feeling right now.
Christ has given up His life for us so that we find redemption in Him. Therefore, He will again do that to you, He will rescue you from your anxiety, from your depression, from the pain you're feeling. He will rescue you from anything for He is the God of comfort. He is the God who fulfills His promises and He is the God who loves us very much to the point of dying on the cross for us. He will give you peace that is far beyond all understanding. He will heal you and you should trust that He will. Peace and grace belongs to God who showered us with all His comfort and blessings. Amen. 
---
For more daily reflection, verse and encouragement, you may follow us. You can also like, follow and visit us on: