Daily Bread
The Lord is Compassionate – Psalm 103:13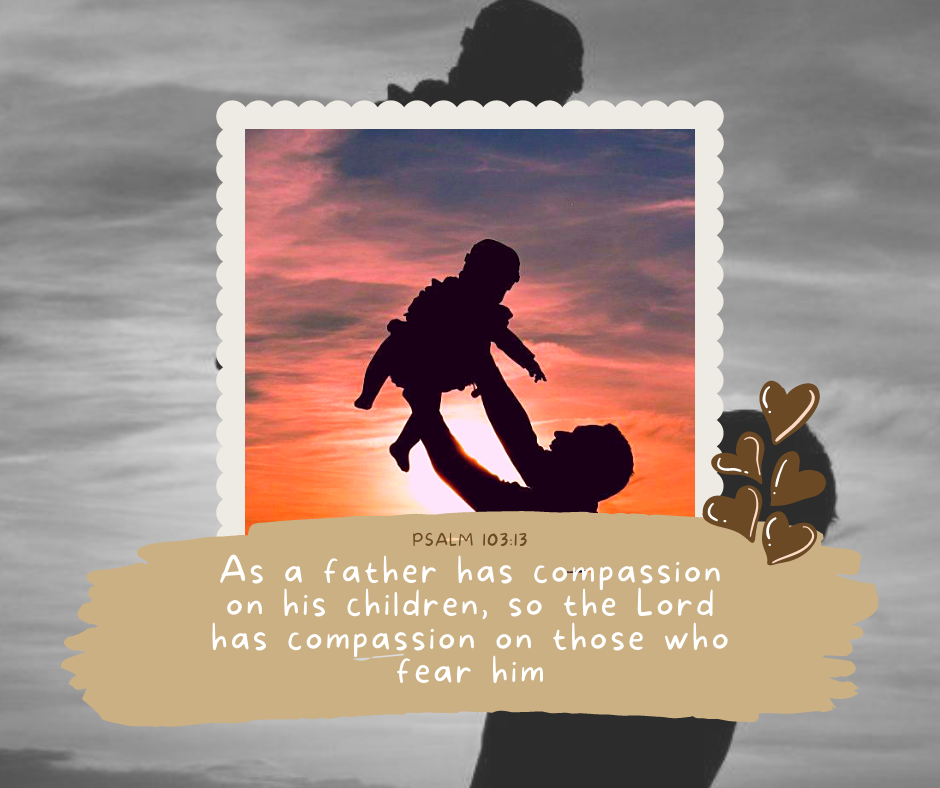 "As a father has compassion on his children so the Lord has compassion on those who fear him" – Psalm 103:13
Truth and comfort indeed really come together. There's no true comfort in lies, and the truth will not be truth without its comforting power. So, truth and comfort really come together because there is always comfort in truth even if sometimes it's hard and painful. Now, our verse today talks about one specific truth about our Father that really brings us real comfort. David wrote this psalm to remind us of how good our Father is and how comforting His protection and love towards us, sinners.
As David mentioned, God is like a father who has compassion for his children. So, He, our Lord, also has compassion for those who fear Him. Now, most of the time we have a wrong mindset about God wanting us to fear Him. It doesn't mean that God wants us to be afraid of Him or for Him to control so we must be scared of Him. However, what this word means is to fear Him, showing Him respect, honor, and glorify His name. Therefore, for those people who indeed fear Him, He has compassion for them.
Indeed this is true for God has proved His love and compassion for us through sending Jesus Christ. He came to save us from all of our sins, that even if we don't deserve this kind of treatment, He still chose to love and saved us, and that is His compassion. God is not just a God who creates or the God who punishes but He is also a God that is full of compassion. Again, His compassion is being manifested fully through the life, works, and act of Jesus Christ.
God restores our souls, saves us from eternal punishment, and has led us to the path of eternal joy and life. Indeed David has condensed this amazing attribute of God in this short verse. As we really reflect deeply on it, we can really look back to all the times that God has been so compassionate towards us. The God who created all the things, the God who made all things possible, the God who deserves all praises and glory is the same God who pardoned and loved us unconditionally. How wonderful and amazing is that?
Therefore, indeed, God deserves all praise, glory, and honor forever and ever. Let us praise Him and fear Him. It is just right for us to do that because God deserves all of it. On the other hand, we don't deserve anything that God has given us but because He is compassionate like a father, He has still filled us with His love, mercy, and grace. Thus, let us not forget to trust Him, fear Him, and praise Him with our lives forever and ever. Amen.
---
For more daily reflection, verse and encouragement, you may follow us. You can also like, follow and visit us on:
Facebook: 

https://www.facebook.com/yd153

Twitter: @YD153

Instagram: @youngdisciples2020

Tumblr: youngdisciples

Pinterest: Young Disciples International