Daily Bread
The Kind of Tree you will be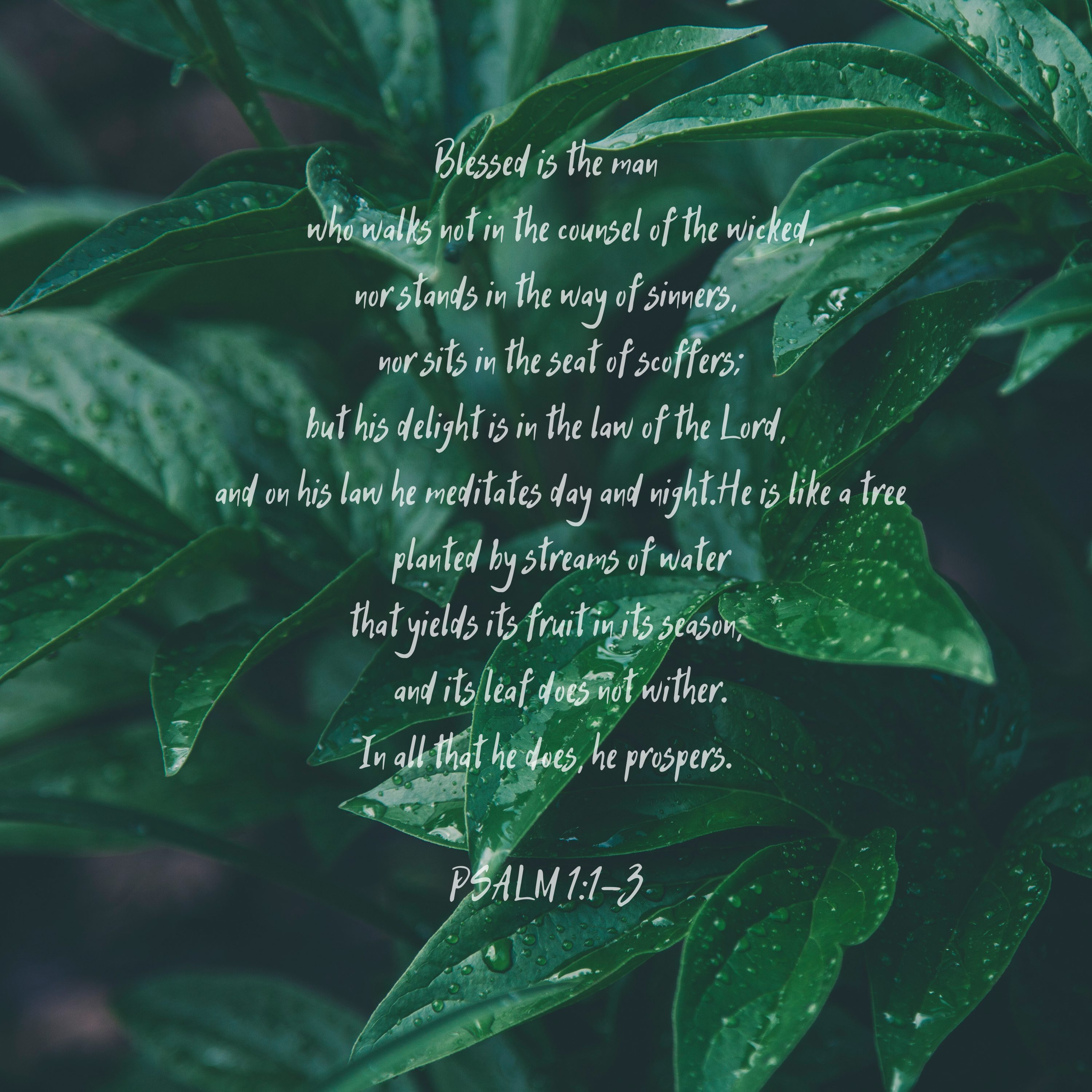 Blessed is the man who walks not in the counsel of the wicked, nor stands in the way of sinners; nor sits in the seat of scoffers; but his delight is in the law of the Lord, and on his law he meditates day and night. He is like a tree planted by streams of water that yields its fruit in its season, and its leaf does not wither. In all that he does, he prospers. (Psalm 1:1-3)
The book of Psalm opened with this wonderful declaration and blessing to all who tirelessly lived their lives and keep their paths under the wings of the Lord, a life of submitted to Him. That includes living with genuine seeking of the Lord everyday, day and night devoting to His words, filters what they hear and asks wisdom from the Lord and Godly counsel in all that they do, keeping their practices uninfluenced by wickedness and trusting solely the sovereign God in all seasons of life wherever the Lord leads them.
To live this kind of life may mean a cost but the return is beyond human reward. It is rather in the form of extreme blessing from the almighty God – the blessing of being like a Tree planted by streams of water – this means the roots we stand is Christ himself is a sure foundation, a solid ground where we are securely positioned; They also bear fruits in its season, that whatever the season it may be, in plenty and in lack, in the good and bad days, they bear fruits of faith that leads to unexplainable joy and contentment; Lastly, its leaf does not wither – the Lord will never allow us to run dry, as he being the solid ground, in times when we feel dry, we can run to Him and He  flourishes us by His comforting presence that while we wait for the glorious day of the Lord to come, He makes us shine for Him to lead others to taste and see the goodness of God.
Today, this is an encouragement to all of us who have been following Christ. We may have fallen but risen. We may have been overwhelmed and dried by the concerns of this world, but we are restored and flourished by the Lord everyday. This is also an encouragement to those who are seeking the missing piece and feeling the loop of emptiness in this life, seek the Lord today, that He may establish you and renew you as a fruit bearing Tree, that in all seasons, we will never run dry.