Daily Bread
The Humble King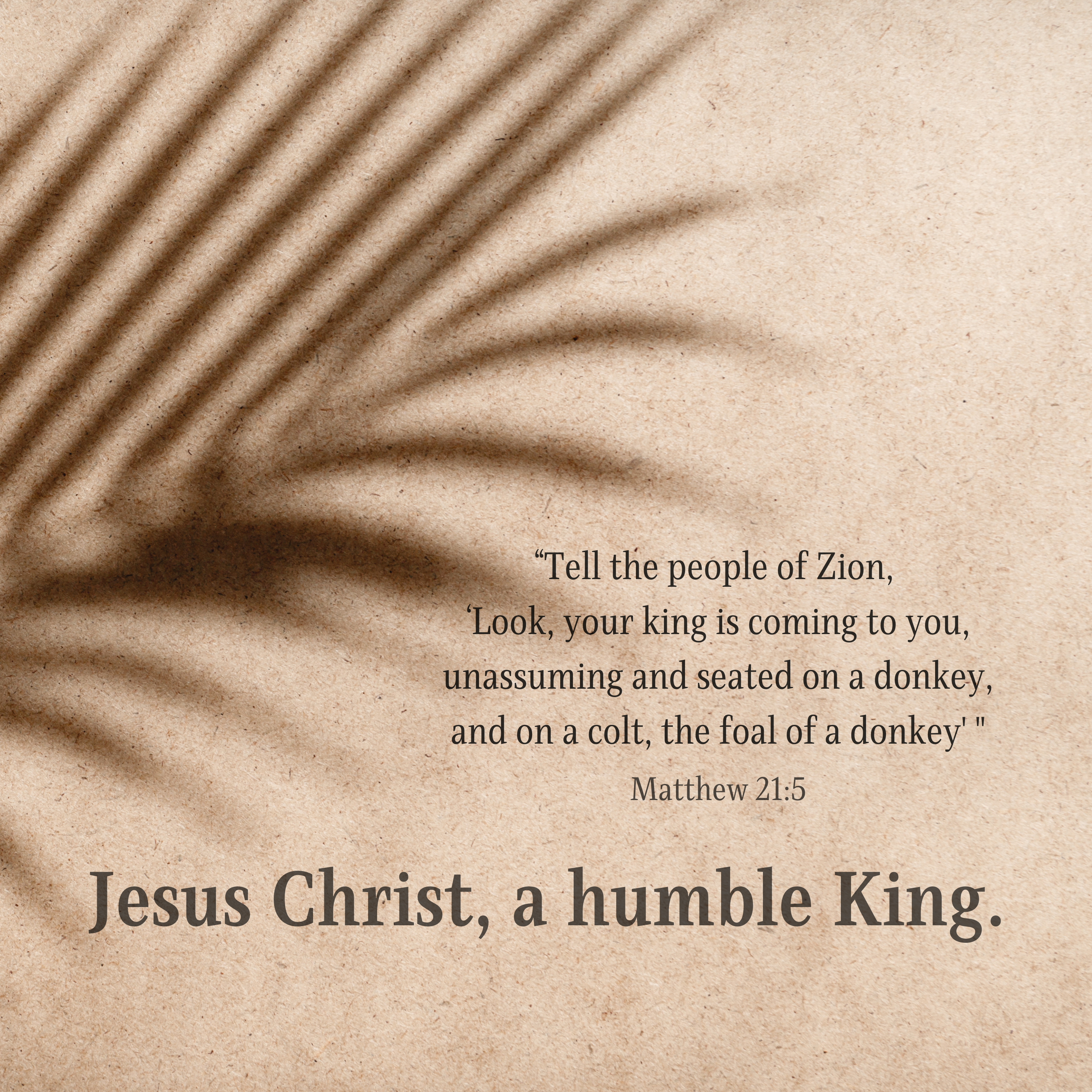 "Tell the people of Zion,
'Look, your king is coming to you,
unassuming and seated on a donkey,
and on a colt, the foal of a donkey.'"
Matthew 21:5
All throughout the community of faith all over the world, we are entering a Holy Week, an annual commemoration of the death, suffering of Christ and His resurrection that finished the work and gave us the victory over the sting of death and lead us ultimately to God's restoration of humanity, our adoption as sons and daughters of the Lord.
Today, we reflect on the humility of Christ. A King so great, that He could have entered Jerusalem in grand chariots, legions of angel, and all greatness we can think of. But this King, unassuming and in humility, rather chose to enter on a donkey.
The entrance of the Lord Jesus Christ, the beginning of the His suffering, depicts how humble Christ is, that even though He knew He is King, did not proudly proclaim it in front of the people, for He knew the reward of His submission and that is His desire for all of us is to become His coheirs of the kingdom, to come Home together with Him to our Abba, Father. In humility, the Lord humbled the proud and overcome evil with goodness. Blessed indeed is He, who came in the name of the Lord, the Messiah, that today we sing to Him, Hosanna in the highest.
May the humility of Jesus Christ compel us to revere Him as we continue to submit our lives to Him for the glory of God's purpose. Be like Jesus, walk in humility.