Daily Bread
The God Who Comforts – 2 Corinthians 1:3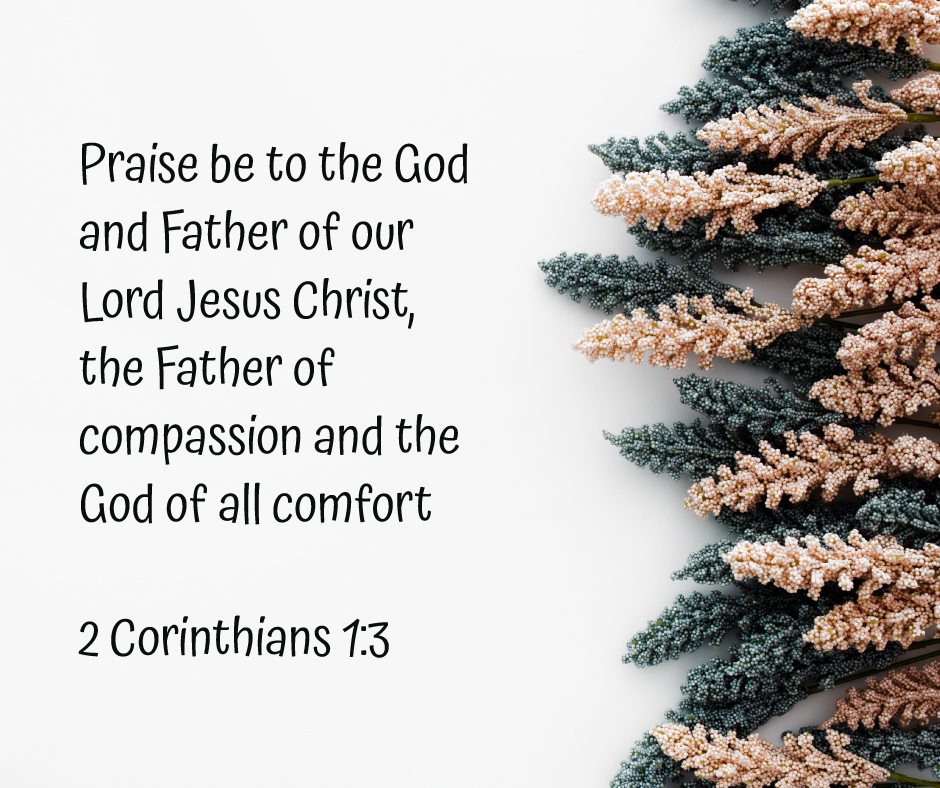 "Praise be to the God and Father of our Lord Jesus Christ, the Father of compassion and the God of all comfort"- 2 Corinthians 1:3
Around this time, when Mary was conceiving Jesus in her womb, she would've been so troubled. Who could not be? She and Joseph were the talk of the town when she got pregnant. In our generation today, many get impregnated without getting married first and become the talk of the town too. How much more in the time of Mary when people were so particular with marriage and giving birth? We can never imagine how Mary would have felt at that time.
However, our verse today proves that God was always comforting her that time because even Paul can testify that God is the God of comfort. Paul started his second letter to the Corinthians by praising God for His compassion and comfort. We all know that Paul testified about this because as we read the second letter for the Corinthians, he revealed to us that he experienced a traumatic experience.
Now, as Paul testified about the compassion and comfort of God, we can then understand that in the time of Mary conceiving Jesus, we know that God was there comforting them. God was very compassionate and had made their struggles easy. God has laid down their path already and has protected them from anything. Though Christ was not born in a wonderful bed but in a manger, God still provided them everything they needed.
Even by the time when Herod was on their tail, God is really the God who protects for He protected them the whole time. Well, it was God with them after all. For Mary was conceiving Immanuel which means "God with us". Therefore, God did not only give us Jesus Christ as His gift that evening but He also gave us everything we need, especially comfort and compassion.
So, as people who are already saved and made anew by the death and resurrection of Christ, let us all be like Mary and Paul who depend on God's comfort and compassion. Let us give praises to Him for it is right. Whenever we are suffering and having a hard time, let's put our strength and tired souls to God because He really comforts. Whenever we are having second thoughts and that we are suffering, we should be rejoicing with our suffering because we know that the God we serve is the God of comfort, compassion and peace.
Therefore, during this season of Advent when we celebrate the coming of our Lord and Savior Jesus Christ, we are still in a pandemic. This time has been so different from all those years before because we have a virus that we fear, but this cannot stop the coming of Christ. We should not stop remembering His coming because of the fear but instead, we should still uphold the safety measurements mandated by our authorities for God placed them in that position to lead us. Let us also not worry about anything for God is the God who provides everything. We should remember that His comfort will always be with us and that peace amidst this chaos world will be our shield. May we have a peaceful Christmas and may the God of comfort and peace, comforts and gives us peace as we continue to celebrate His coming to this world. Let us rejoice in our suffering and praise God for His faithfulness. Amen. 
---
For more daily reflection, verse and encouragement, you may follow us. You can also like, follow and visit us on: