Devotional
The Beginning of Wisdom and Knowledge – Proverbs 9:10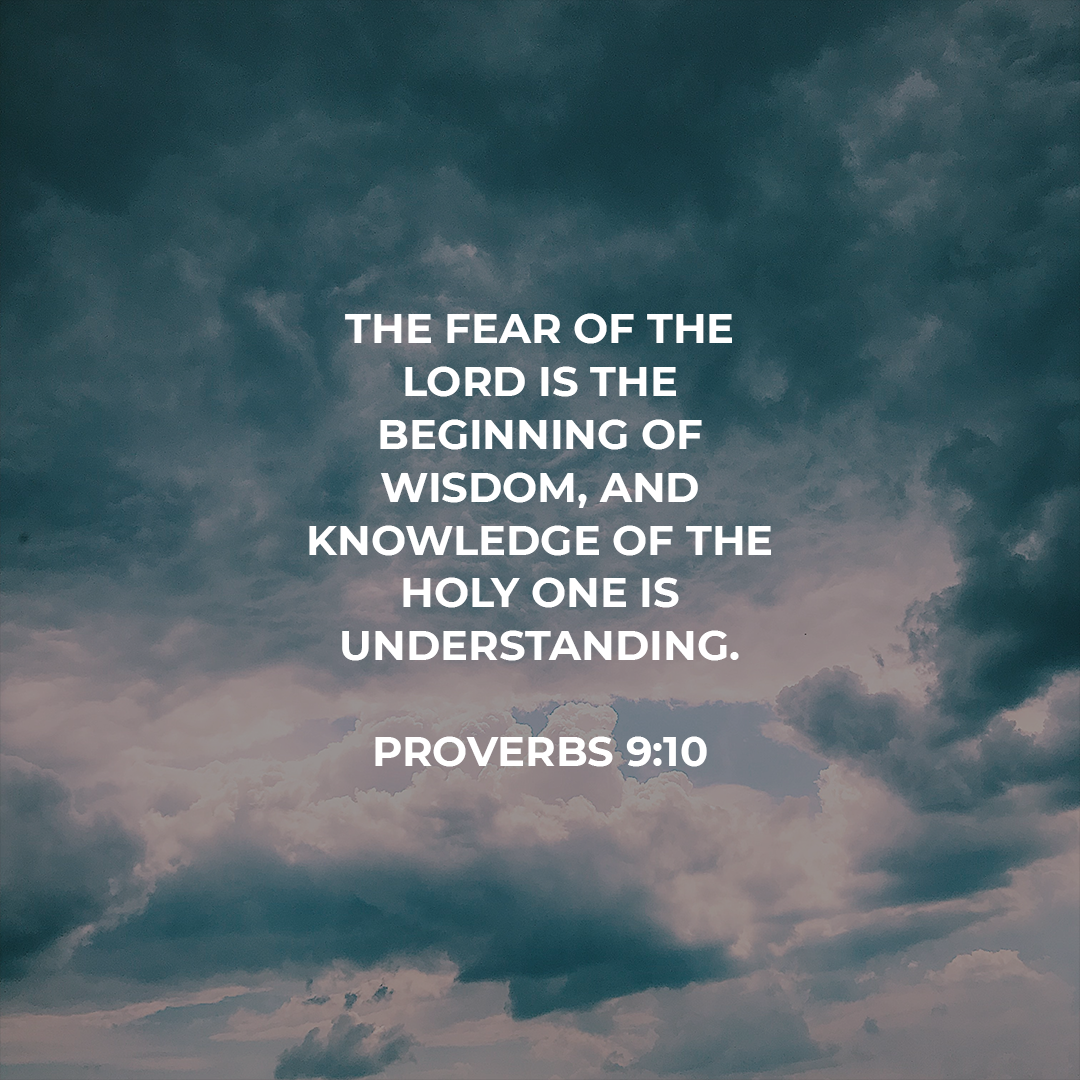 "The fear of the Lord is the beginning of wisdom, and knowledge of the Holy One is understanding." – Proverbs 9:10
It is very hard to understand sometimes what God wants us to do. Most of the time, being afraid is associated with fear. So, when we read the phrase, "fear of the Lord" will sometimes give us some sort of understanding that God wants us to be afraid of Him. If God wants us to be afraid of Him, then it's like He wants to control us. However, it is not like that, God is not like that. He does not want to control our lives like a robot, that is why He has given us free will. We have our own decisions, our own minds, and even our own principles. 
However, our verse today reminds us that fear of the Lord is the beginning of wisdom. God does not want us to be afraid of Him, He does not want us to see Him as a controlling God, but He only wants us to fear Him, to revere Him, and to see Him as our Lord and our Creator. That is why let us fear Him, for we will have immeasurable wisdom that comes from God and makes us understand that He is our Lord, our Savior, our Creator. He deserves all praises and adoration, He deserves all respect, and fearing Him will give us wisdom that is deeper than the sea. It will open our eyes and understand His love, His mercy, and His grace.
Wisdom and knowledge really come together. So, that is why Solomon reminded us of this truth that our wisdom and knowledge come from God, and fearing Him and having knowledge of Him will be making us see His goodness and mercy. Solomon first handedly experienced how everything in this world is meaningless without the knowledge and wisdom of God. Without knowing the purpose of our lives, or without knowing that we are saved because of the grace of God through the death and resurrection of Christ. 
Therefore, as people who are in Christ, we have to understand that the wisdom we will have comes from God, and we have to know that we are saved by grace through faith in Christ. Let us fear the Lord, and revere Him as our Holy God. We must remember to give Him the proper adoration, all praises and honor belong to Him alone. After all, He deserves all glory and honor because He is our Savior, He is our Lord, He is our God, and He is our Creator. May we not forget to bring Him back all honor and adoration.
---
For more daily reflection, verse, and encouragement, you may follow us. You can also like, follow and visit us on:

Facebook: 

https://www.facebook.com/yd153

Twitter: @YD153

Instagram: @youngdisciples2020

Tumblr: youngdisciples

Pinterest: Young Disciples International