Devotional
Surrendering to God Leads to Victorious Living – James 4:7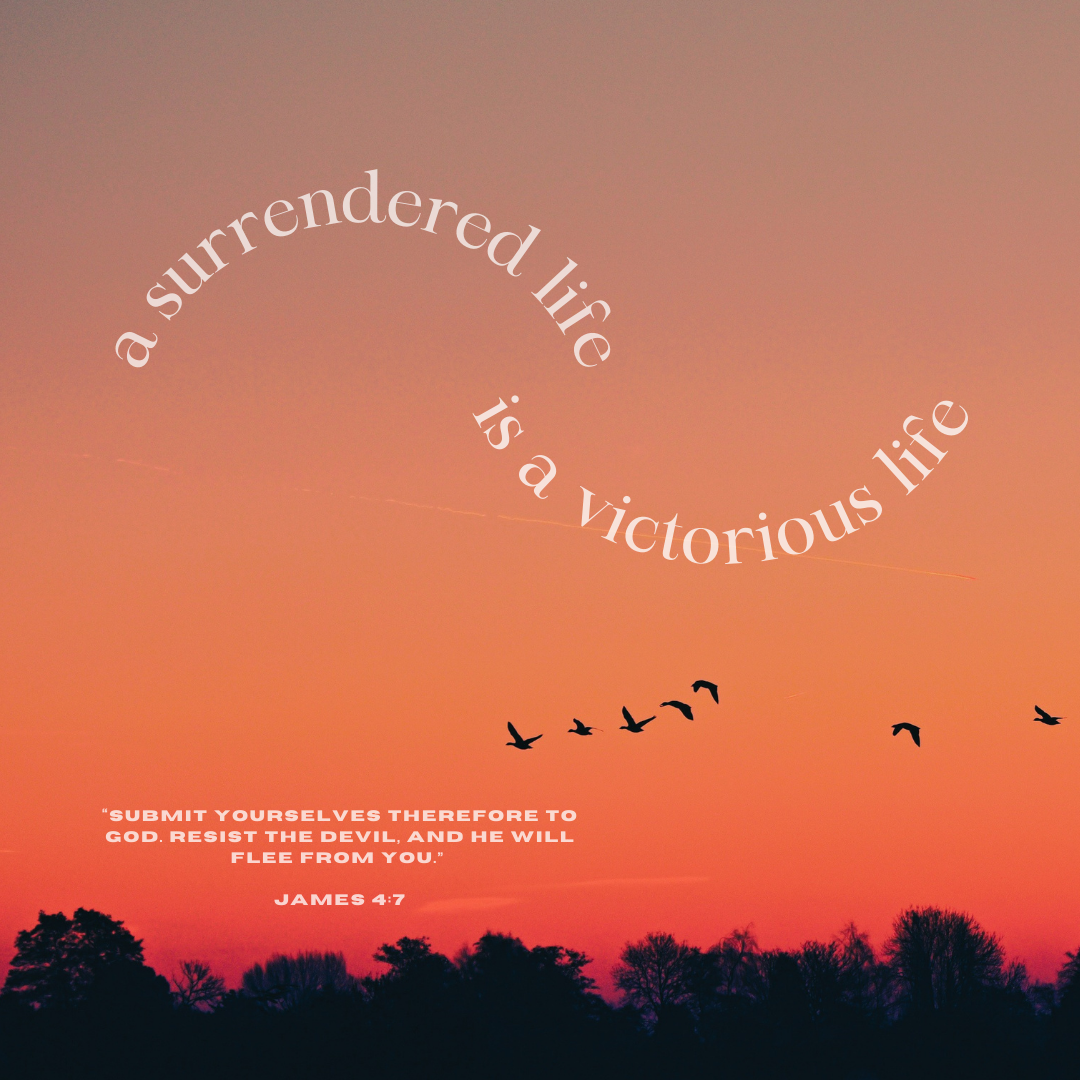 "Submit yourselves therefore to God. Resist the devil, and he will flee from you." James 4:7
Every scheme, every trap, every temptation by the real enemy himself leads to destruction. This is his way to lead God's children to wander, squander and ultimately, leaving one in despair and hopelessness.
To live a victorious life, we must surrender to the LORD all aspects of it, even our unconfessed sins that still plays around us and keep us in destructive loop. This is an everyday process as we progress and mature in our spiritual walk. This is basically the Christian's journey, acknowledging our weaknesses, our faults and bring it to the LORD to give us the wisdom and strength to overcome it and more importantly, brings us closer to Him to the point that we will hate every temptation for the sake of loving the Lord with all that we are.
So today, be encouraged and do not be afraid to the come into the throne of our Father through the Lord Jesus Christ, who can forgive us, cleanse us and bring us to spiritual newness every day, for it is His desire to lead us, to shepherd us, to protect us. Let net the enemy be given a chance, resist, and see how this can strengthen our faith and our relationship with Christ.