Daily Bread
Sober Judgment – Romans 12:3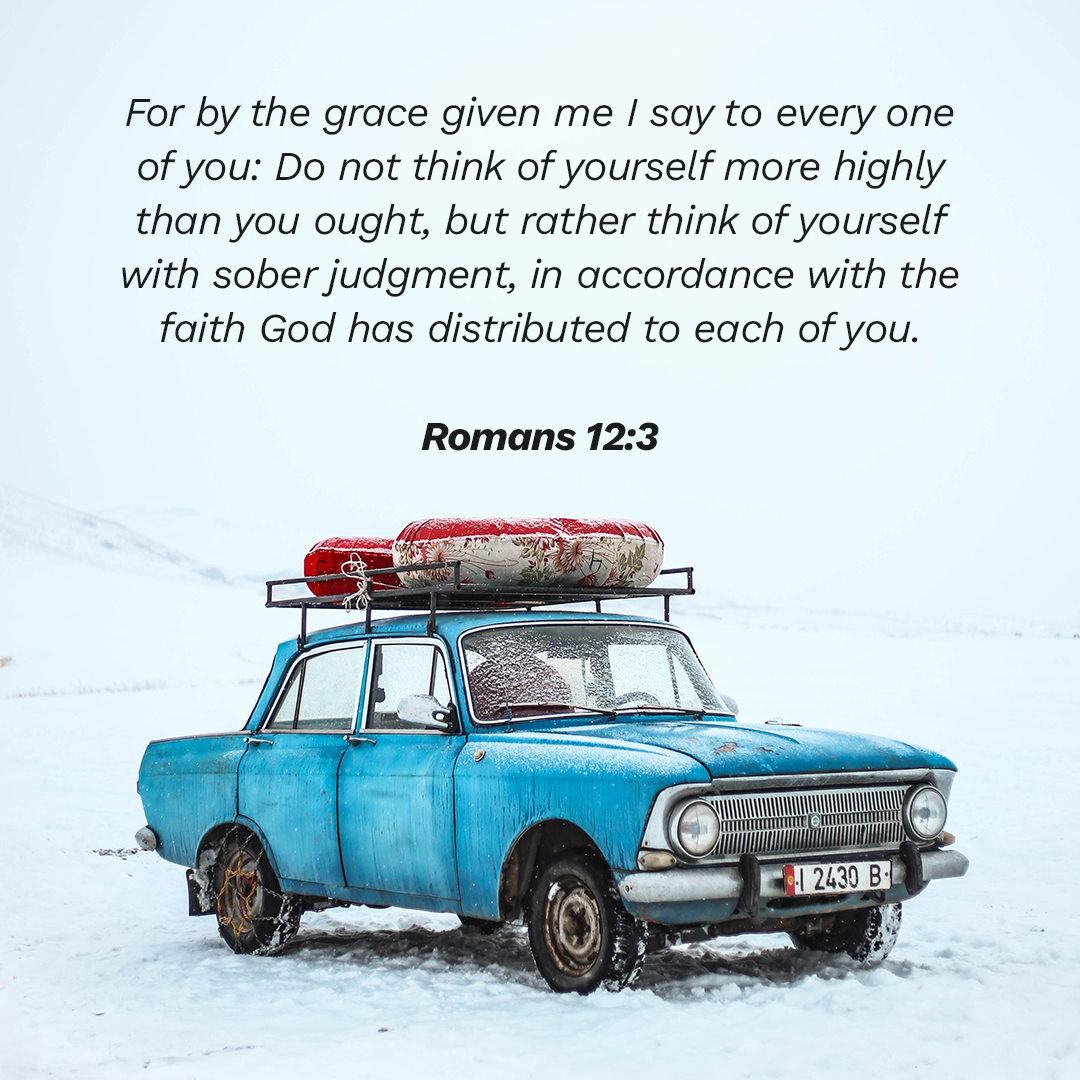 "For by the grace given me I say to every one of you: Do not think of yourself more highly than you ought, but rather think of yourself with sober judgment, in accordance with the faith God has distributed to each of you." – Romans 12:3
Can you believe how ironic is it that we are saved by grace through faith but we act as if we deserve it and it was our own acts that made us the receiver of grace?  Isn't it very shameful on our part that most of the time we act as if we did many good things to deserve the grace of God? We must understand that grace is grace, it is a favor given to us even if we don't deserve it. In short, grace is an undeserved favor. If we deserve it, it will not be called grace but a reward. However, the grace we received from God is nothing near to a reward. A reward is given to those who deserve it but grace is given to those who don't.
Now, our verse today points us to how important we must to align ourselves to the right mindset that we are under grace, not reward. Paul clearly wrote this verse starting with "For by the grace given to me," to highlight the fact that he is under grace and we are too that's why he can say the words after that. Paul encourages us to humble ourselves and does not think highly of ourselves. Instead, we must think of ourselves with sober judgment. Meaning, we must objectively see ourselves as people who need God and have always been under mercy and grace. 
Just like this famous quote we all know, "No one is above the law," and thus in Christianity, no one is also above grace. God has no favorites and has given us equal grace, mercy, love, and even talents. Therefore, there is really no one above or higher than the others. Even if you have been a Christian for your whole life compared to the Christian who just accepted Christ three hours ago, it does not mean that you are better than the latter. We must understand that we are all bought with a price and that price is the life of Jesus Christ. We were bought equally, and so we must also show each other equal treatment. 
Therefore, we must always remember that as we are under grace and that Jesus Christ died for us all, we ought to be humble and see that we never deserve it. So, if we have an objective mindset about this, we will then see that we are called to humble service in the body of Christ. We are called to serve our one true God by the faith He has given us. God has been so good to us, faithful and ever gracious. Let us not cloud our eyes with the things that can make us assume we deserve His grace because we really don't. Let's serve Him truthfully and love one another just as He loves us.
---
For more daily reflection, verse, and encouragement, you may follow us. You can also like, follow and visit us on:
Facebook: 

https://www.facebook.com/yd153

Twitter: @YD153

Instagram: @youngdisciples2020

Tumblr: youngdisciples

Pinterest: Young Disciples International