Devotional
Seek with All Your Heart – Jeremiah 29:13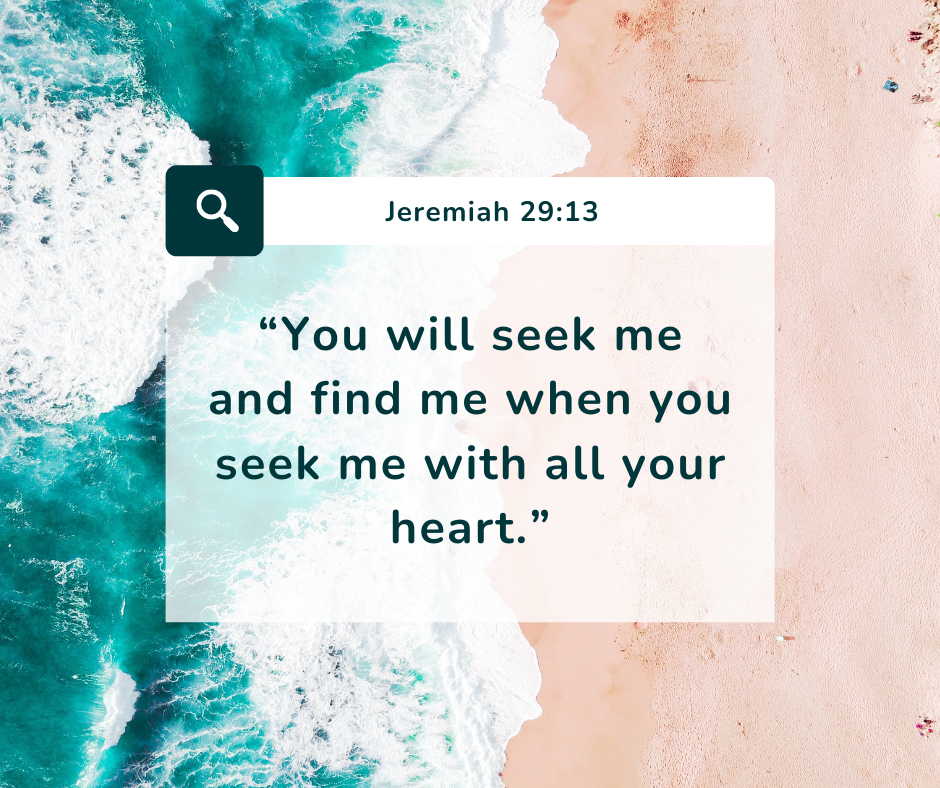 "You will seek me and find me when you seek me with all your heart." – Jeremiah 29:13
The preceding verse of our verse today is a very popular verse. This is usually used or wished every time someone who is close to us celebrates their birthday. However, people usually just look at that verse and ignore everything else. Meaning, people only read the promise, and do not read what is after. We have to understand that indeed God has given us a lot of promise and blessings. However, we always claim that we cannot find God, yet we have to understand that He is always there. He never walked away from us, He stayed faithful and He stayed protecting us. 
Now, let us understand that the fault is not with God, but it is with us. We cannot find Him because we are not seeking Him, we are not seeking Him with all our hearts. It might be so easy to receive a blessing especially if God promised to prosper us, however, we expect it to be magically given to us. We expect that it will just fall down from the sky. So, that is the wrong part. God is not our personal genie, He is our God and yes, He is a promise keeper. However, we must understand that we should seek Him. How can we find Him tho? We have to know that our verse has given us this answer. If we seek Him with all our hearts, we will find Him. 
Seeking God is not just through learning stuff about Him from our grandparents or parents, seeking God means having a close relationship with Him. It's establishing that deep relationship with Him through the Word. We will never find God in the quotes we post, or in one or two verses we read online. The only way we will find God is through His Word, and if we seek Him through it with all our hearts. Therefore, we should remember that God did not leave us or walked away from us. If we cannot find Him, then maybe we are not seeking Him. Let us therefore search for Him with all our hearts, and build a personal relationship with Him through reading His Word day and night.
---
For more daily reflection, verse, and encouragement, you may follow us. You can also like, follow and visit us on:

Facebook: 

https://www.facebook.com/yd153

Twitter: @YD153

Instagram: @youngdisciples2020

Tumblr: youngdisciples

Pinterest: Young Disciples International