Daily Bread
See God in Christ – John 1:18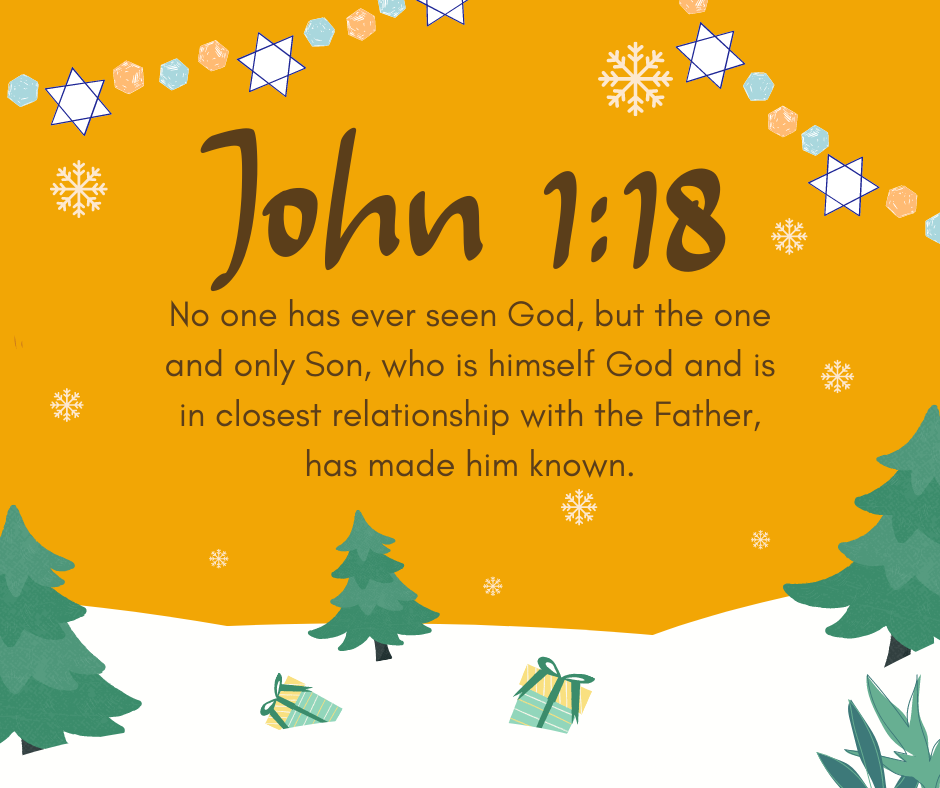 "No one has ever seen God, but the one and only Son, who is himself God and is in closest relationship with the Father, has made him known." – John 1:18
Christmas day is over, and as we look forward to celebrating the New Year, we have to remember that several weeks ago, the Christian calendar already celebrated the new year. In the Christian calendar, we always see the birth of Christ or as the Advent season enters, we always consider it as our new year. Our year revolves around the life of Christ. However, we also remember that not all people know about this, so we have to understand as we celebrate our new year, we need to remember that Christ came into the world to save us from our sins. Let us enter the new year with our minds fixed on the fact that our Savior came for us.
Now, our verse today is also another reminder for us that no one has ever seen God except the Son of God who is God Himself. This verse is actually comforting our doubtful minds about who really Christ is. In this verse, the doubts about the identity of Christ have been answered. He is not just a man, but He is our God. He is the One who saw God because He is God Himself. As people saw Him that time, they were also able to see God Himself. So, as we continue or unravel another chapter of our lives together with this new year upcoming, may we always remember that years ago, our God came to earth and save us from our sins.
Thus, we must repent, go back to Him, and accept Him as our Lord and Savior. Let us start this new year right. May we start it by surrendering ourselves to God and acknowledging Christ as our Lord and our Savior. Indeed, He is our God, and that as we look up to Him and remember what He did on the cross, let us also remember how much He suffered for us. Let us set aside our pride and surrender our lives to Him as we start our new year.
---
For more daily reflection, verse, and encouragement, you may follow us. You can also like, follow and visit us on:

Facebook: 

https://www.facebook.com/yd153

Twitter: @YD153

Instagram: @youngdisciples2020

Tumblr: youngdisciples

Pinterest: Young Disciples International