Daily Bread
Revival Is To Be Shared – ROMANS 51:13-15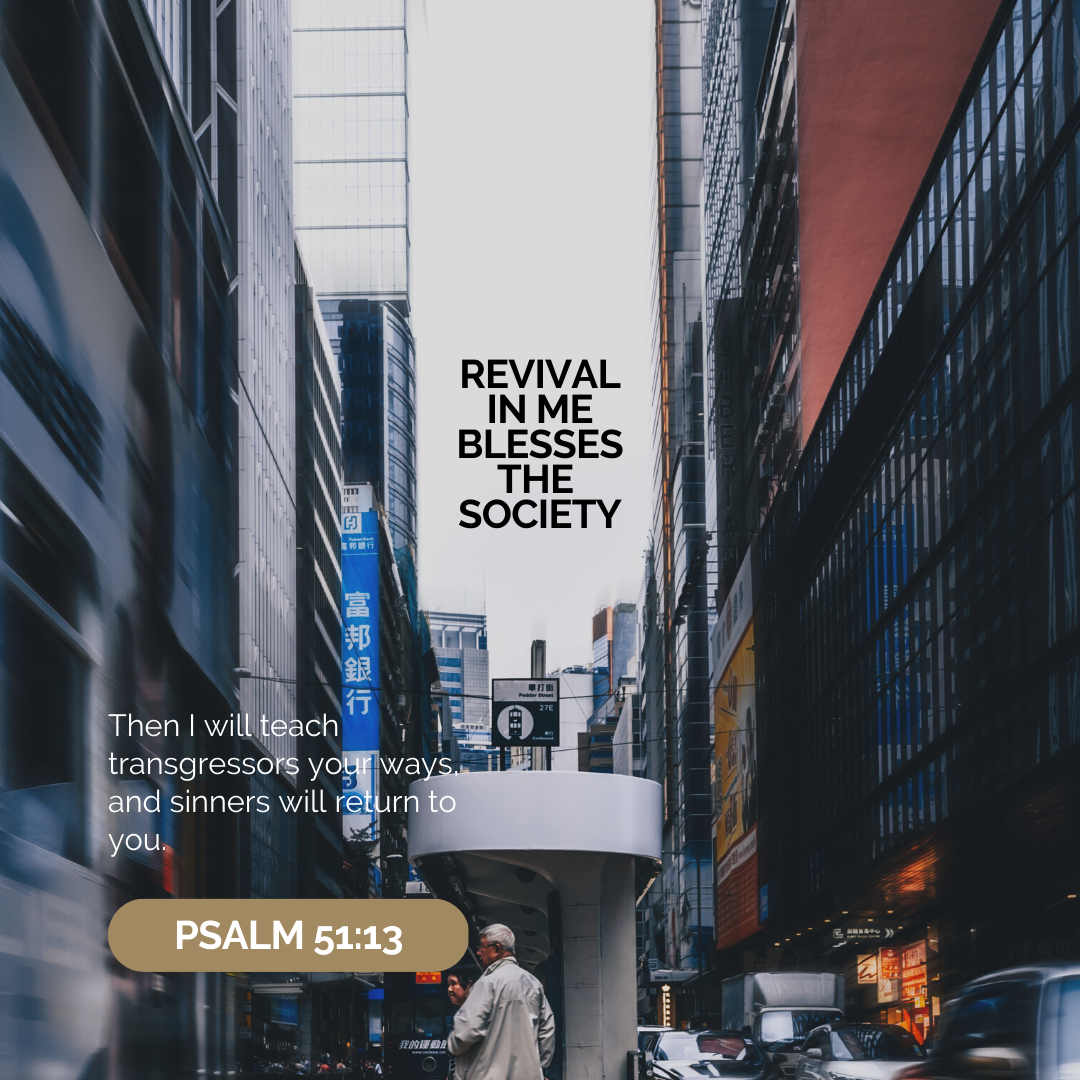 Then I will teach transgressors your ways, and sinners will return to you. Deliver me from bloodguiltiness, O God, O God of my salvation, and my tongue will sing aloud of your righteousness. O Lord, open my lips, and my mouth will declare your praise. ROMANS 51:13-15
What then is the best response to a revived spirit? Bless others with your revived heart!
We know that a revived spirit is a gift from God that reforms us spiritually, it brings a fresh nourishment and acknowledgement of our sinfulness from the core within us up until surrendered. It gives newness of strength that refreshes our flesh and carry us through in the daily walk of Christlikeness.
How then will we be able to share God's revival in us? Encourage others!
Bless others with words of encouragement of how the Lord has been good to you by reviving you. Bless others with your presence, to listen and care and pray for God's supernatural touch to revive them. Lead others to hope, to believe that in every defeat, the Lord is faithful to pick us up through surrender.
Today, be encouraged to inspire others, be God's hand and feet to the weary and the lost.