Daily Bread
Revival Is A Gift – ROMANS 51:10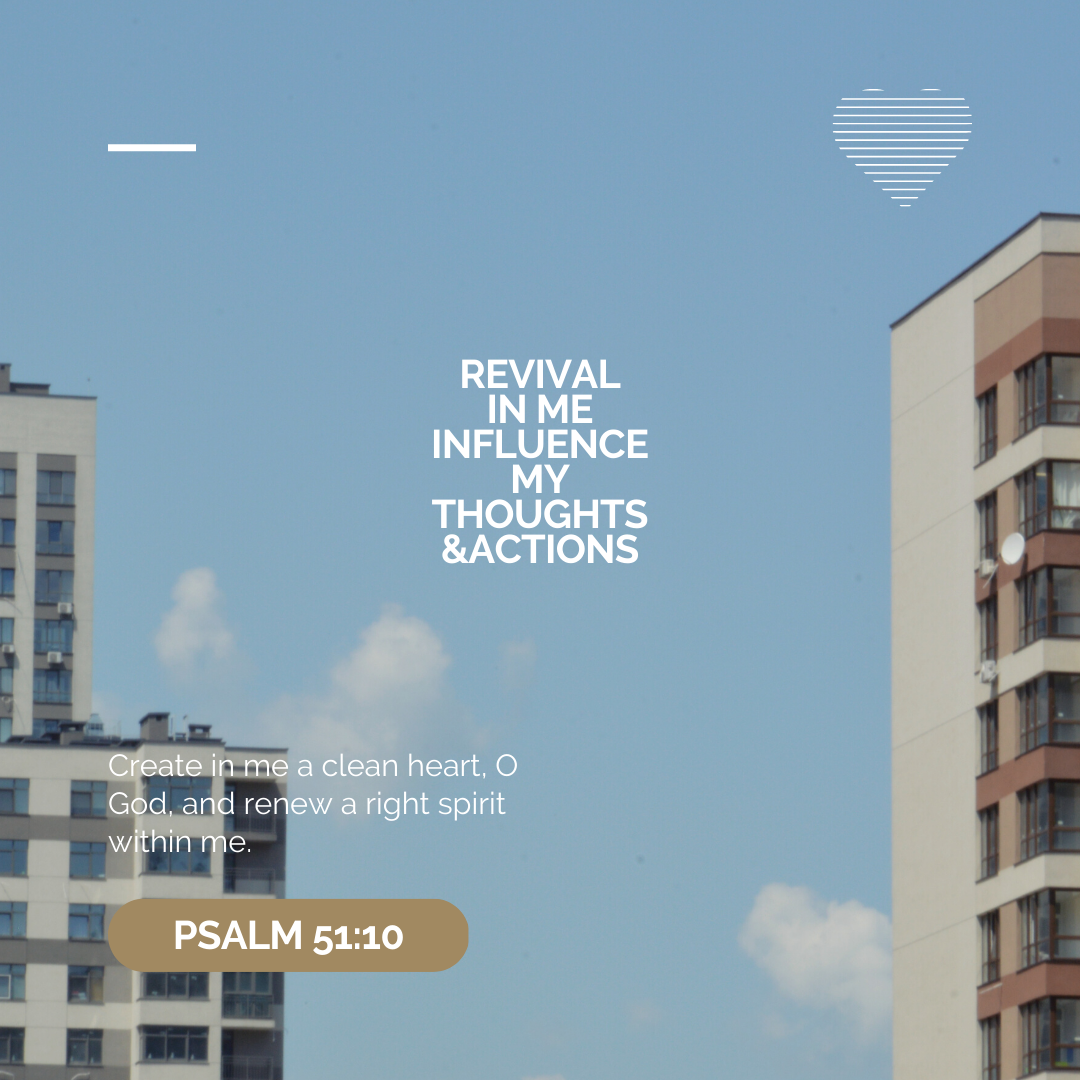 Create in me a clean heart, O God, and renew a right spirit within me. Pslam 51:10
As we celebrate revival through the work of the Holy Spirit presently happening in various campuses and areas in the society, it is essential to note where this wonderful move stems from .
In today's passage, we are encouraged by the Pslamist's prayer who was in a position of repentance and perhaps, a spiritual plateau, when he uttered these words pleading to the Lord to re-form a heart that yearns for righteousness and a Spirit that walks with the Lord.
If only by ourselves, we would never known what righteousness is, but because of God's mercy and through the resurrection of our Lord Jesus Christ, God has given us a wonderful gift – His spirit that rests on us, to give us a heart that desire holiness while we wait to see Christ once again.
Indeed, revival is a gift from the Lord! He is faithful to the one who continuously seeks and finds His presence, to the abiding and to the surrendering. The Lord in his mercy is a Father whose desire is to lift up his child in helplessness.
Today, may you be encouraged, that whenever you feel dry and empty, the Lord is willing to re-fill you and revive you with His love that brings supernatural strength, a new perspective and a new level of faith.