Daily Bread
Revival Begins In Me – PSLAM 51:12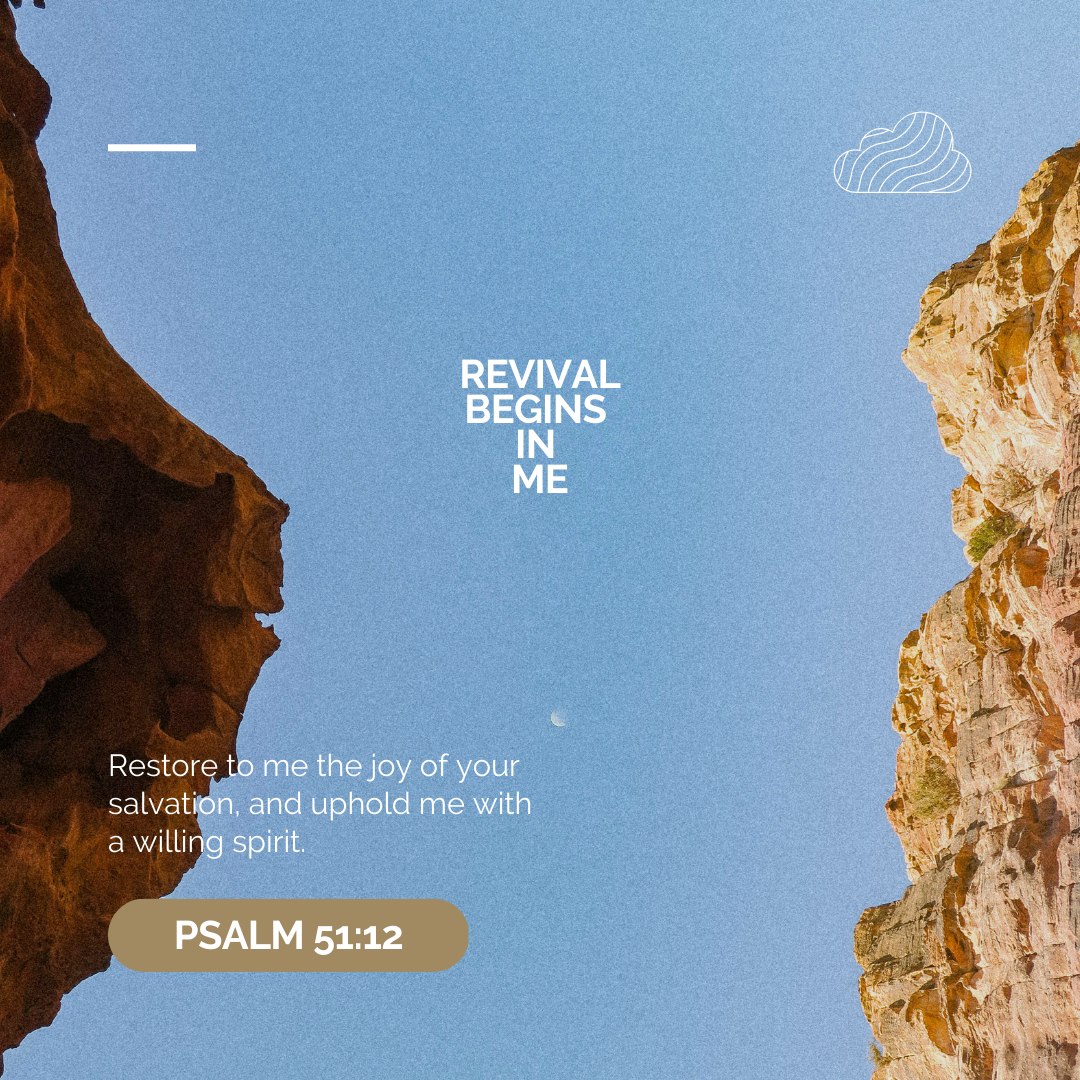 "Restore to me the joy of your salvation, and uphold me with a willing spirit." Pslam 51:12
In the past few days, we are grateful to God to witness a great revival taking place in the campus of Asbury. Such a joy to see hundreds of people flock to surrender, to bow down in prayer, to confess, to sing their praises to God and seek the beauty of his glory.
Such revival is what society needs today, most especially to the younger members of the society. There is a need for revival, for we live in a world where there is a constant battle of keeping our faith, fighting our stand in the solid ground of Christ, while faces with temptations and beliefs of this world that are not of God's.
To be revived, means to come alive again, to arise again. What we are witnessing is the work of the Lord's Holy Spirit, the same Holy Spirit that can revive you and I. The revival in the society begins with the revival within us through surrender and acknowledging God's sovereignty in our lives, that ultimately, it is His plans will prevail and while we wait joyfully for him, we live with a mindset that all of the things in this world will pass by, but we have this great joy in us knowing that we will forever live with Him.
Today, may we be encouraged to allow the Holy Spirit to restore the joy of our salvation – to seek first the Lord, to be loved and be filled by Him, to let his goodness be known and to share this joy to others. May the Lord's supernatural, immeasurable love comfort us and satisfy us to surrender everyday.