Daily Bread
Rest in God – Psalm 91:1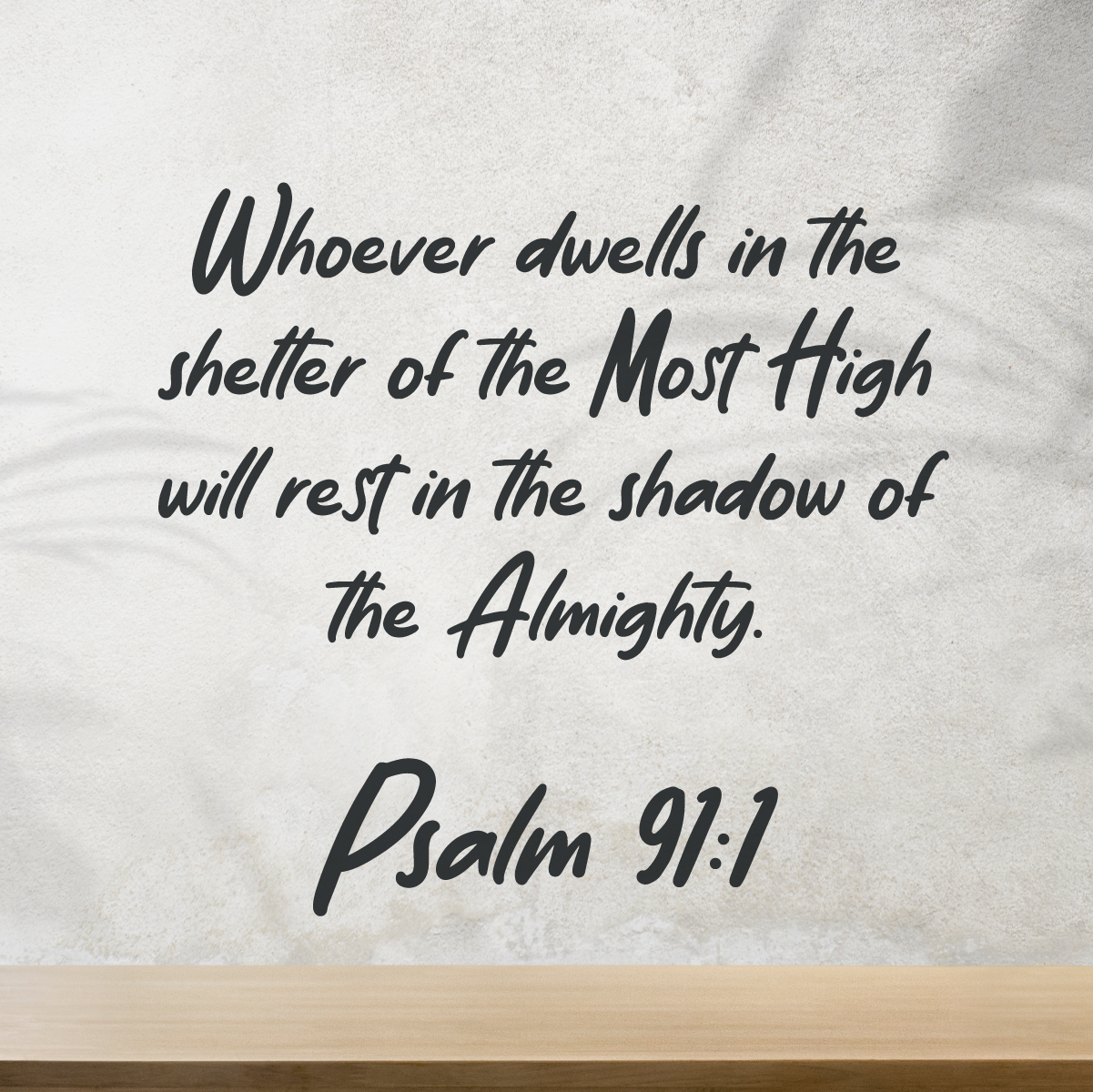 "Whoever dwells in the shelter of the Most High will rest in the shadow of the Almighty." – Psalm 91:1
We are all familiar with this verse. This verse can even be seen hanging on our walls printed on some framed house decors. There are many times that we have encountered this and many times that we tried so hard to understand. Although many times we have read or heard about this, we somewhat do not understand what it means. Most of the time we are just passing through it, believing that it will do its powers and not care at all. 
However, we have to understand that the verses are not just for our decorations, they are meant for our souls and for our hearts. Especially this verse, it really means literally for our protection. The psalmist wrote this declaring that whoever dwells in the shelter of the Most High will rest in the shadow of the Almighty. Indeed, that we are declaring God's protection with this verse but hanging it on the walls or just posting this does not guarantee us a pure heart or a declarative heart. Thus, we must understand that we need to declare it with all our heart and believe wholeheartedly that we are dwelling in the shelter of the Most High. 
What more can harm us if we are in Him? Is there anything or anyone more than the Most High? There is no one, for He is the only God. He is one and only God who made the heavens and the earth. God is the only God and no one else is like Him. Now, if we are still having second thoughts, we must understand that we must believe it with all our hearts, and give ourselves for His glory. Thus, the first thing we must understand is that God showed His mighty power and His power of protection through Christ. His death and resurrection were the biggest proof that God can indeed protect us even against our biggest enemy which is sin and death.
Now, the perfect way for us to understand this is through looking to Christ. By being with Him, and accepting Him as our Lord and Savior, we have been imputed with His righteousness, holiness, and purity. Being in Christ, we can already say that we are in the shelter of the Most High and rest in the shadow of the Almighty. In Christ, we are in full protection. In Christ, we are saved and graced. In Christ, we are already safe, and we can do so much for He is always on our side. Therefore, we have to understand that in Christ, we are safe and in Him, we have a full assurance that our life is in His hands and that we will be dwelling in His house forever.
---
For more daily reflection, verse, and encouragement, you may follow us. You can also like, follow and visit us on:

Facebook: 

https://www.facebook.com/yd153

Twitter: @YD153

Instagram: @youngdisciples2020

Tumblr: youngdisciples

Pinterest: Young Disciples International