Daily Bread
Rejoice and Be Joyful Always – 1 Thessalonians 5:16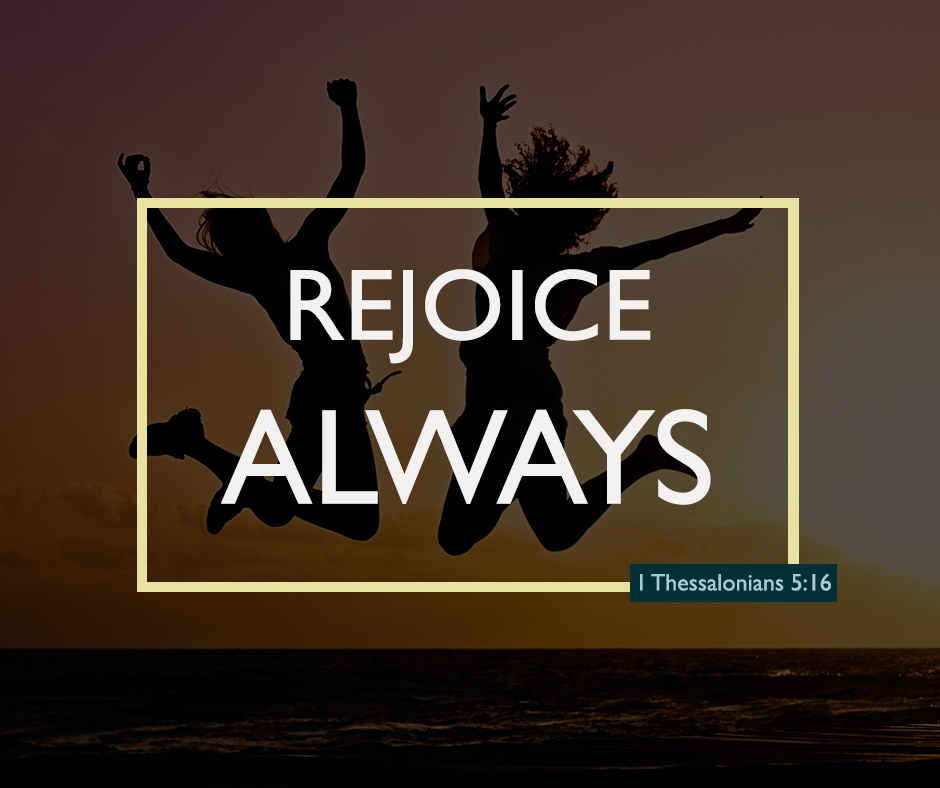 "Rejoice always" – 1 Thessalonians 5:16
"Rejoice always!"
Two words but we all know that these words are so hard to follow. Just two words but this phrase seems like something we can never or refuse to follow. In all circumstances, it is such a difficult thing for us to see the reason why we should rejoice, but still, we are called to rejoice always. We are driven to always rejoice and to stand out in whatever situation we are in. However, how can we ever find joy if we are put into a situation where all we can do is run into a corner and cry? How can we rejoice if we are hurting or suffering?
Now, our verse today contains only these two words but if we read it with the right heart, either we are encouraged or we are burdened. The possibility to feel burdened because of this is because we are living in this fallen world and this world can really drag us down. This world can suck the energy out of us and drag us to completely succumb to sadness and unfairness of life. However, we should really always read this short verse to remind us that we should always rejoice.
After how Paul told the Thessalonians about the second coming of Christ, he has instructed all of the people so many things including to always rejoice. Even if we are put into a very bad situation, we are still called to rejoice. It is not just merely rejoicing but what it means here is the meaning of the Bible about joy. What the Bible means by joy is to have hope in the coming of Christ and to be assured that we are saved by grace through faith, not by our works.
With that, we have so many reasons to rejoice. Although this world will try to drag us down into the pit of sadness, we are completely called to rejoice in every situation. Just like Paul who completely practiced this in his life during the times when death was always knocking in his door, he remained joyful in the Lord. Therefore, let us always be joyful and rejoice in the mighty power of the Lord. We are called to always find joy in every situation, may it be a bad or good situation, God wants to remind us that there is always a reason to rejoice.
For God sent His Son Jesus Christ to save us from our sins and for us to have our salvation, thus this is the best reason why we should always rejoice. That is already enough reason and should be the best reason why we must remain joyful because of the salvation that Christ has brought us. We are nothing but undeserving creatures of His grace and mercy but still, He chose to save us. Therefore, let us always rejoice because of His love, His grace, His mercy and His salvation. May we not let anything keep us away from being joyful, instead may whatever comes our way will let us see the reason to rejoice.
Therefore, rejoice always!
---
For more daily reflection, verse and encouragement, you may follow us. You can also like, follow and visit us on: