Daily Bread
Pursuing Godliness, Not Unrighteousness – 1 Timothy 6:11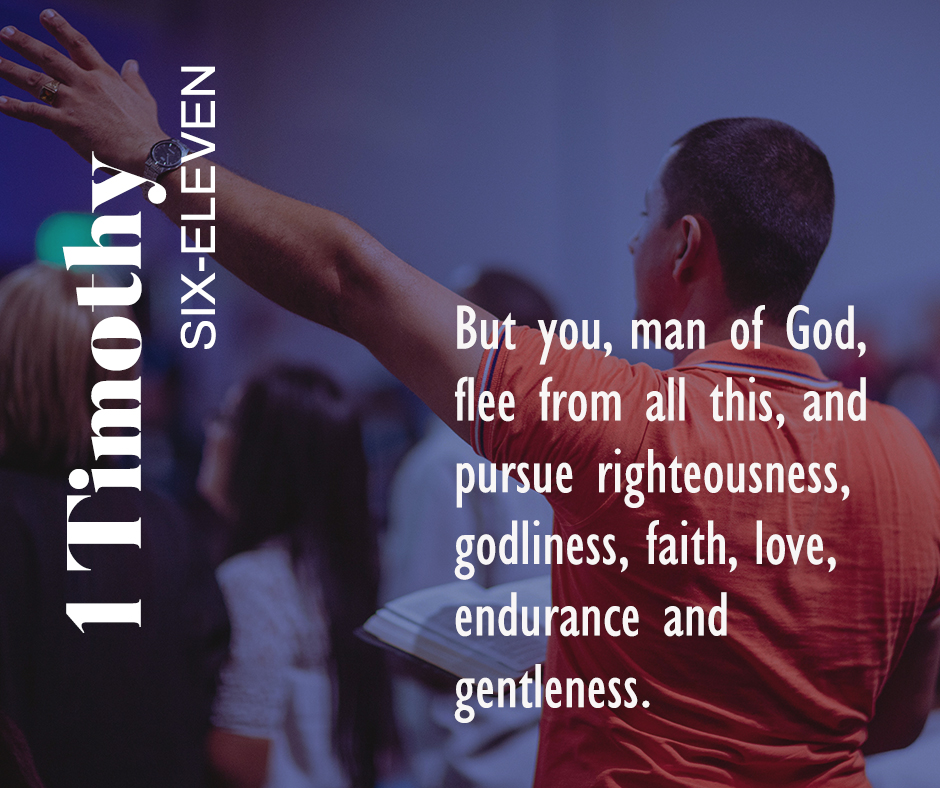 "But you, man of God, flee from all this, and pursue righteousness, godliness, faith, love, endurance and gentleness." – 1 Timothy 6:11
Paul wrote this message to Timothy, his spiritual son to remind him what he should do and what he should not do. He used the words 'man of God' which was widely used in the Old Testament for the old prophets. This statement was used to refer to those prophets who are really the men of God and faithfully following God. So, it is really a big title and Timothy was just called like that. 
The preceding verse was all about the reminder of Paul to Timothy not to be in love with money and not let money be the source of our happiness, decisions, and even faith for it only causes strife. Now, as it continues to the next verse, Paul advised Timothy to flee from all of this and pursue righteousness. Not just righteousness but also godliness, faith, love, endurance, and gentleness. This is for the reason that as young as he was, he will be able to remain on the path that God has set up for him. 
Now, this message is not only for him but also for us. We are the men of God who accepted Christ as our Lord and Savior. May we be young like Timothy or old like Paul, we are still called to flee from all evil and to pursue righteousness, godliness, faith, love, endurance, and gentleness. Since we are saved by grace through faith, we are now made righteous and so we have the power to be godly. We have the power to choose not to sin and indeed to flee from it. 
Let us always remember to follow God and not to follow our evil desires. We have to always remember that our desires are always fleshly, not godly. Our nature desires awful things but because we now know that God has given us new chances, we will be able to fight against these evil desires and pursue righteousness. Just as Paul reminded Timothy, we are also ought to heed this warning and advice. Let us not just take this lightly. 
Paul was being so cautious about it because he also knew that everyone would really undergo this. We will be able to face these challenges and temptations in life. Most of the time we will be blinded with money, or even our fleshly desires but again, we must flee these. That's why the next verse of our verse today talks about fighting the good fight of faith. It is indeed hard to be put into these situations, but now that we have the power that God has given us through Christ, we can flee from these temptations, and pursue righteousness, godliness, faith, love, endurance, and gentleness to fight the good fight of faith.
---
For more daily reflection, verse and encouragement, you may follow us. You can also like, follow and visit us on:
Facebook: 

https://www.facebook.com/yd153

Twitter: @YD153

Instagram: @youngdisciples2020

Tumblr: youngdisciples

Pinterest: Young Disciples International