Devotional
Promises of God are Always Fulfilled! – Joshua 23:14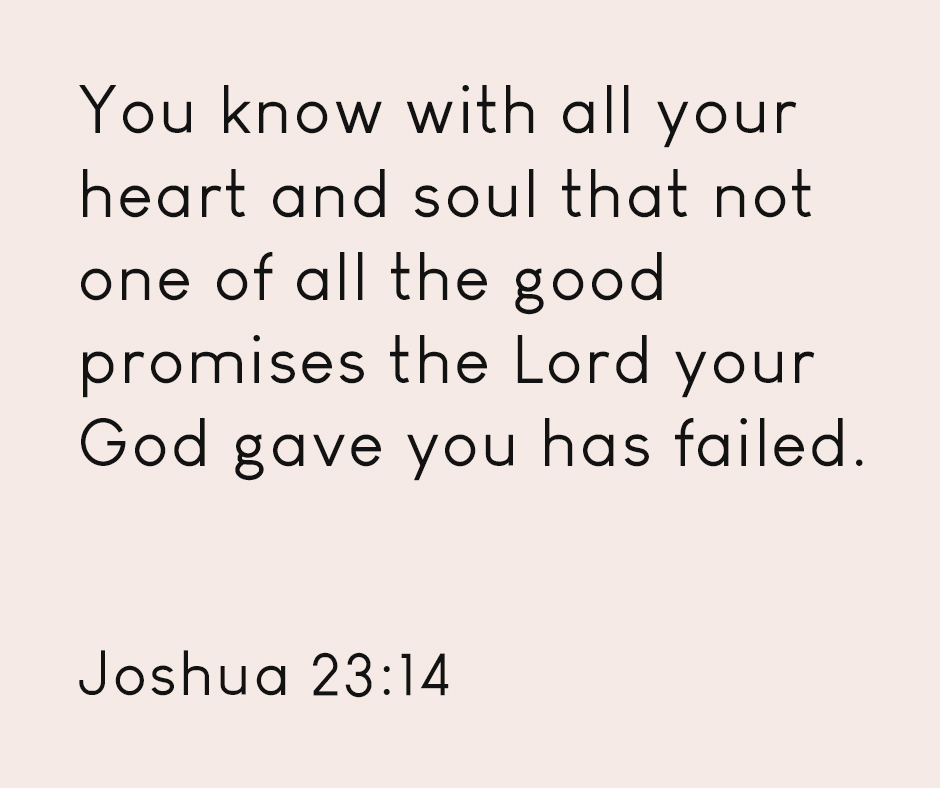 "Now I am about to go the way of all the earth. You know with all your heart and soul that not one of all the good promises the Lord your God gave you has failed. Every promise has been fulfilled; not one has failed." – Joshua 23:14
One of the things that we are having a hard time processing in our small minds is the concept of promises. Our mindset about this is quite distorted and somewhat different from the definition of God. Promises are supposed to be fulfilled and promises are not to be given without the intention of fulfilling it. However, given that we are living in this sinful world, everything is distorted. God's creation is distorted in many ways.
Now, in our verse today, it is really good that we are reminded from the story of Joshua how God fulfills His promises. We talked about how God fulfilled the prophecy in His perfect time and now we are going to be reminded that God indeed fulfills His promises. He has fulfilled the promise He made to the Israelites when He brought them out of Egypt. Although it took too long, it was His perfect timing. That's why Joshua said these words to the people before he died. Indeed that no good promises of God that He fails to fulfill.
So, when we think about it, these words may be for those people Joshua left, but it is also very applicable to us. Again, we have the right mindset about promises and vows. We can even see people posting in their Social Media accounts that they are done with promises. Thus, this just shows that the definition of promises that are passed down to the present generation is already distorted. Yet, today we will be reminded that the God who invented promises still has the same definition of it. He still remained faithful and unchanged.
Therefore, let us not become strangers of God and assess our hearts because we know deep inside our hearts that there is no good promise that God failed to fulfill. He will always fulfill His promises to us and He will always fulfill His purpose in our lives. God remains faithful and unchanged since the creation of time to the time of Joshua and even until our time right now. Thus, we have to put in our minds that God fulfills His promises so whenever we pray for something, let us believe that He will answer it.
Always put in your minds that He even saved us which fulfilled the oldest promise in the Bible in His right time. So, let us not lose hope for it is not because it is us who prayed but it is to whom we prayed. Therefore, may we always remember that the God who made promises true, will always fulfill His purpose to us. He will always remain faithful to us and may we also remain faithful to Him. He died on the cross for us, may we remember that and may we know that His promises are ageless and His love never fails even for a thousand generations.
---
For more daily reflection, verse and encouragement, you may follow us. You can also like, follow and visit us on: