Daily Bread
Producing Perseverance – James 1:3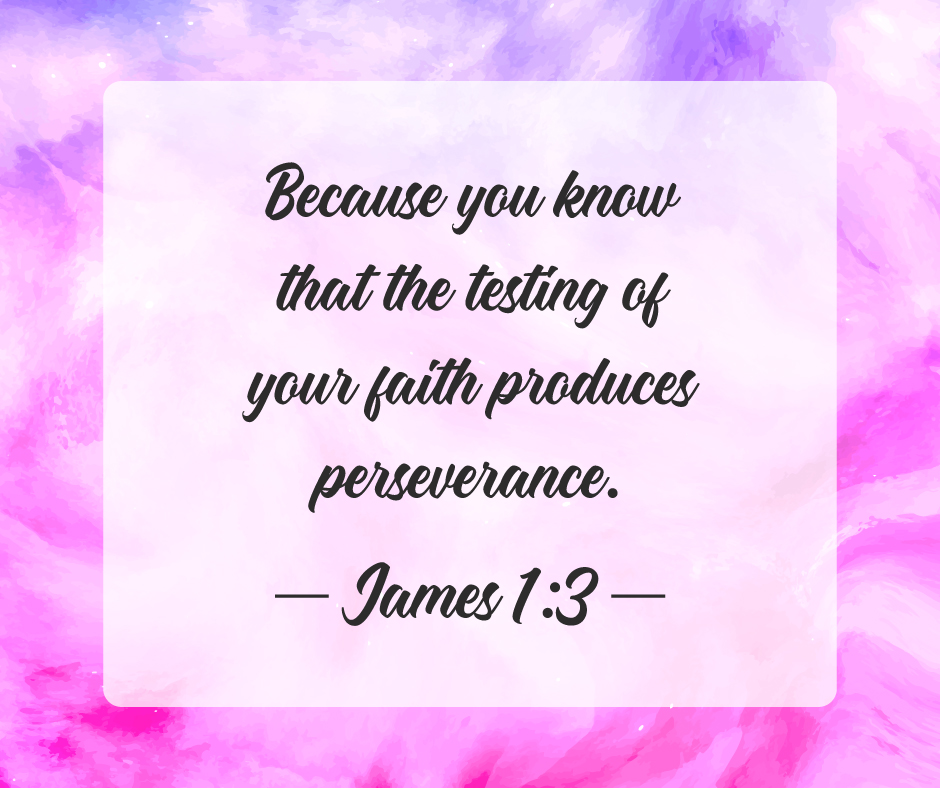 "because you know that the testing of your faith produces perseverance." – James 1:3
So much in the Christian walk seems to be diametrically opposite to all that the Word of God says, and the suffering that we face in this world is no exception. We are told in many places the reasons and benefits of suffering and are given many examples of people who faced severe trials in their lives – but who came through as gold. It may be Satan that throws suffering our way in an attempt to bring out the worst in us and shipwreck our faith in the Lord – but it is God Who takes our suffering and turns it into a test for good, for our faith is always tested by God, in order to bring the very best in us. And James reminds us that the testing of your faith produces steadfastness.
James was writing his epistle to Christians who had come out of Judaism and were not only facing persecution from their gentile overlords and the religious leaders of Israel but also from their fellow Jewish countrymen. His letter implies that many were facing deep financial hardship as well as severe persecution for their faith and so he encouraged his brothers and sisters in Christ to consider it real joy when they encountered various trials and hardships – because the testing of their faith produces perseverance, steadfastness and patient endurance.
How similar the days in which we live mirror the days about which James was writing and the lesson that they were to learn is one that we need to fully understand and apply, if we are to resist the temptation of Satan, which seeks to shipwreck our faith – and consider it as a God-given opportunity to produce in us perseverance, steadfastness and patient endurance.
If we can consider the obstacles of life to be opportunities that mature our faith and produce in us patient endurance, we will come to understand that God is using the trials of life to our benefit our Christian character as we grow more like the Lord Jesus – when troubles come our way, let us consider it an opportunity for great joy, knowing that when our faith is tested, our patient endurance has a chance to grow… and our life will glorify our Father, Who is in heaven.
© Copyright [2011 – 2020] Knowing-Jesus.com
---
For more daily reflection, verse and encouragement, you may follow us. You can also like, follow and visit us on: