Daily Bread
Praises for Our God Our Saviour – 1 Peter 1:3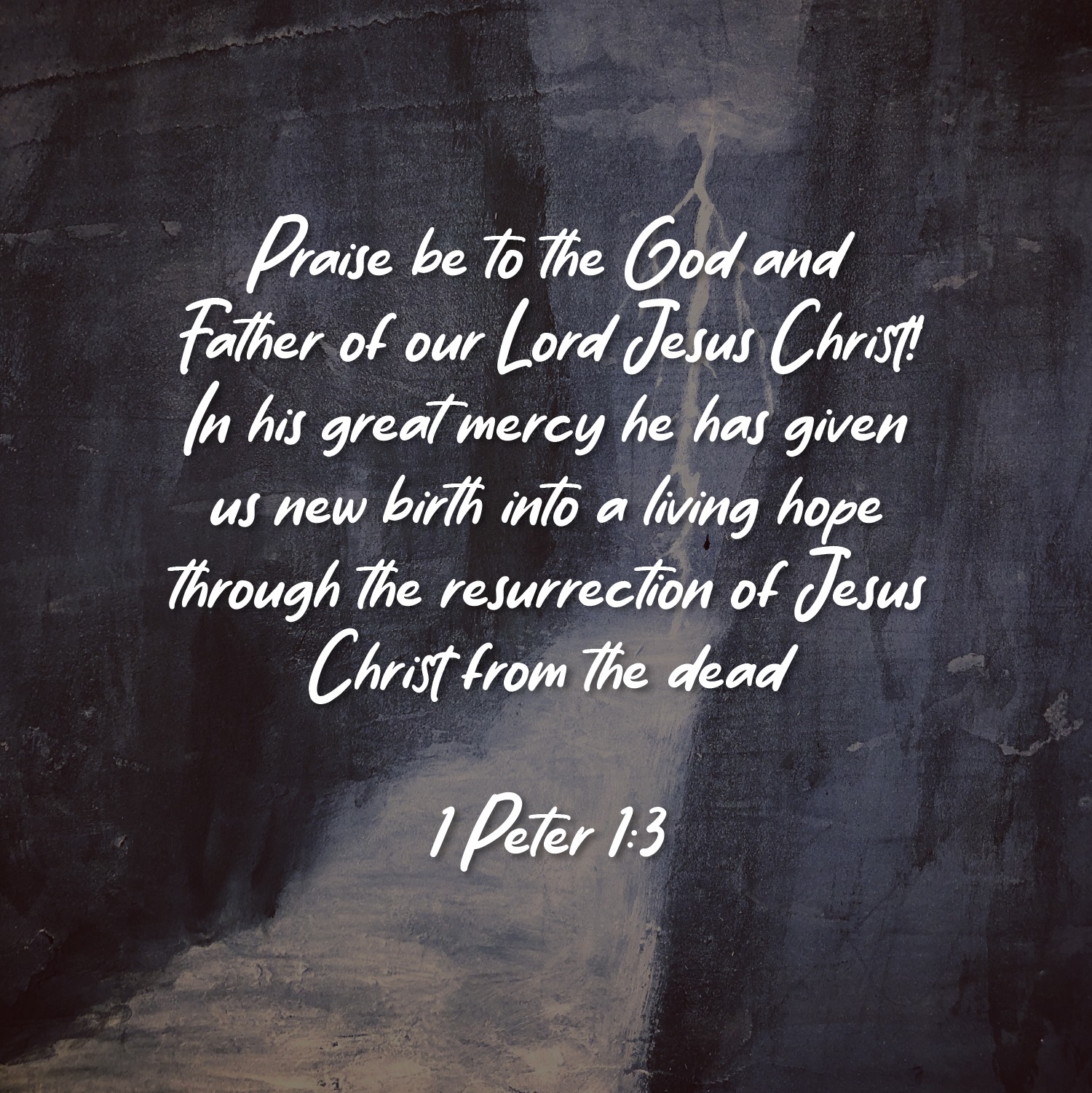 "Praise be to the God and Father of our Lord Jesus Christ! In his great mercy he has given us new birth into a living hope through the resurrection of Jesus Christ from the dead" – 1 Peter 1:3
Praise and adoration towards our God seems like something we deal with as an ordinary thing in our normal days. We think that whenever we praise God and adore Him for His goodness, we are just doing it half-heartedly. Most of the time we just don't even give importance to this, we just thought that singing praise and worship songs are enough response to the goodness of God, so we just take this for granted. However, we have to understand that first of all, God does not need our praise to be good and great.
So, why do we need to praise Him and worship? Well, the first and the most obvious answer is that it is our response to the goodness of God. As our verse today, Paul declared and praised our God the Father of our Lord and Savior Jesus Christ. For He has given us a new birth in the hope that we will find in the resurrection of Jesus Christ our Lord. Basically, Paul just declared whole-heartedly that all praises and adoration belong to God alone. He has given us blessings, salvation, and new hope in Christ.
Let us always go back to the fact that we don't even deserve any of this, we don't deserve the love of God, His grace, His mercy and more importantly we don't deserve Christ. Yet God, as faithful, loving and gracious He is, He still chose to save us and to give us a new chance in living our life free from sin. Now, the only way to live our lives free from the bondage of sin and death, is to have Christ in us and believe in His name. We have to understand that only through Christ, we will be saved and there's no one else.
Therefore, we have to always remember to praise God for all the things He has done for us. Let us not take this action lightly. We must always praise God wholeheartedly, and we must always praise Him for He is the great God and He is our only Savior. Now, may we always remember that these praises and adoration are not because we have to praise God and to acknowledge He is good so He will be good. We have to really put in our minds always that God will always remain faithful, loving, gracious and merciful. He does not need our praise to be good because He is already good and He is in existence gracious. Yet it is our response to how good He is, it is our response to how much mercy and grace He has shown us. Thus, let us always start praising God wholeheartedly and praise Him with our lives. 
Let us not forget that the best way to praise God and to worship Him is through our lives. The best way to worship God is to offer our lives to Him and give Him our full submission. As what Paul said in Romans, let us offer our lives as living sacrifices to God for this is our true act of worship. Praising God is not merely just singing songs or declaring it with our mouths without fully believing in it. However, praising God means living these praises and desiring to live each day for the glory of God alone.
---
For more daily reflection, verse, and encouragement, you may follow us. You can also like, follow and visit us on:

Facebook: 

https://www.facebook.com/yd153

Twitter: @YD153

Instagram: @youngdisciples2020

Tumblr: youngdisciples

Pinterest: Young Disciples International