Daily Bread
Perfect Strength in Weakness – 2 Corinthians 12:9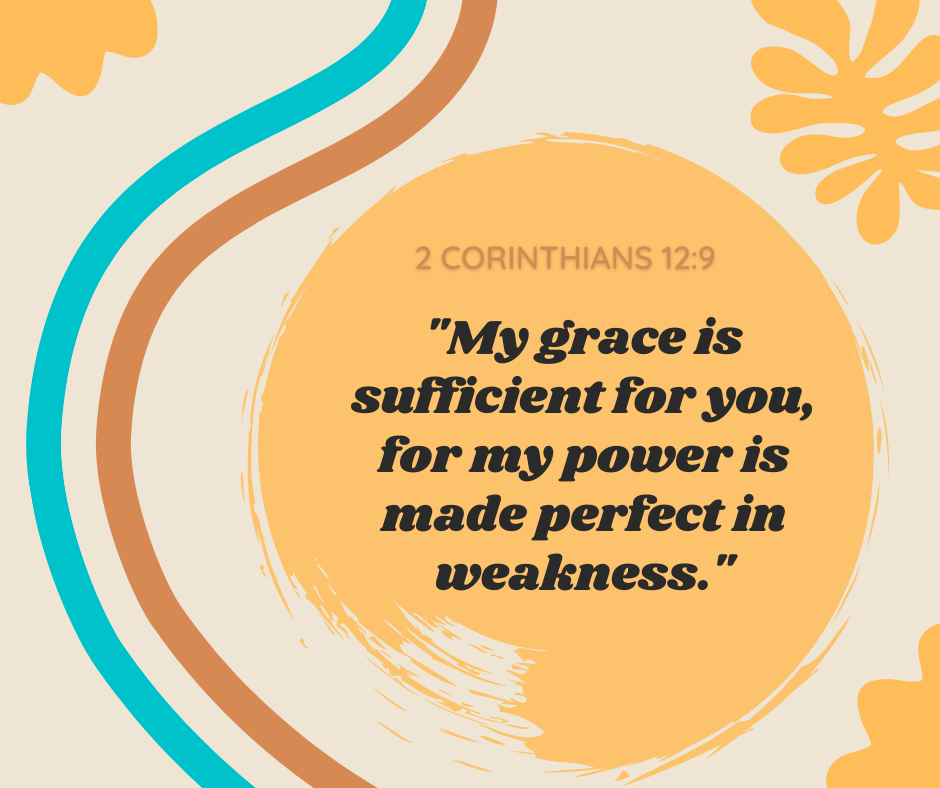 "My grace is sufficient for you, for my power is made perfect in weakness." – 2 Corinthians 12:9
All we want in life is to be strong and to be able to overcome anything. Nothing is greater than the achievement of surpassing our weaknesses and turning out to be strong and independent. Our weaknesses have been such a dilemma and for some cases we just wish that we are all strong in every aspect so that other people will not be able to take for their advantage our weaknesses or use our weaknesses to abuse us. Most of the time we tend to hide our weaknesses and we tend to deny them as much as possible. We like to keep it for ourselves and just don't show it to anyone.
Just like Paul, he was being put into such a hard situation where his weakness is overflowing and that he is being really put into a situation where his weaknesses are shown. However, instead of being ashamed of his weaknesses, he even said that he will gladly boast in his weaknesses which means that his weaknesses are not worth hiding but boasting because God has promised him that God's grace is sufficient for God's power is made perfect in weakness. Therefore, Paul will boast about it.
His weaknesses are not his anymore but he has surrendered all of it to God and has trusted God that through his weaknesses, God's power will be made perfect. Indeed that God's grace is sufficient to all our needs. It is indeed enough for all of what we need. May we be weak in some aspects but God will help us through it and our weaknesses are not worth hiding for because through it, God's grace will be made visible in our lives. His grace will indeed sustain us and will strengthen us even to our weakest moment in life.
This is why Paul encourages us to boast in our weakness and rejoice in our suffering. It will be so hard because people will always try to bring us down and to discourage us from rejoicing in our moment of suffering but we should always remember to take heart because God has our back and that His grace is sufficient. It is not only a normal grace or pardon that people can easily give but it is a grace coming from God and that grace will truly sustain us in every aspect. If we need strength to fight mental illness; or emotional problems, etc., these are all met by God's grace and that He is already sustaining us in every way.
Now, our biggest weakness is our sins. We are all weak when it comes to avoiding sin. We are sinful and deserving of the wrath of God but because again He promised that His grace is sufficient for all of us, He has sent His Son as His visible grace. Jesus Christ is the grace of God in which His power is made perfect. Through Jesus Christ, our needs are all met and that our weaknesses are made into strengths. Through Jesus Christ our souls have been redeemed. Through Jesus Christ our biggest weakness has been wiped away by His blood.
Therefore, we should always remember that we are to boast in our weaknesses and to rejoice in our suffering. For God has overcome it all. He has already paid every wage we need to pay to walk away from our weaknesses. He has taken all our weaknesses and has given us His new strength that can only be found in Christ. Indeed! His power is made perfect in our weaknesses because His grace is sufficient. God's perfect power in our weakness makes us perfectly strong if we are in Him.
---
For more daily reflection, verse and encouragement, you may follow us. You can also like, follow and visit us on: