Daily Bread
Our Lord Will Keep Us From Harm – Psalm 121:3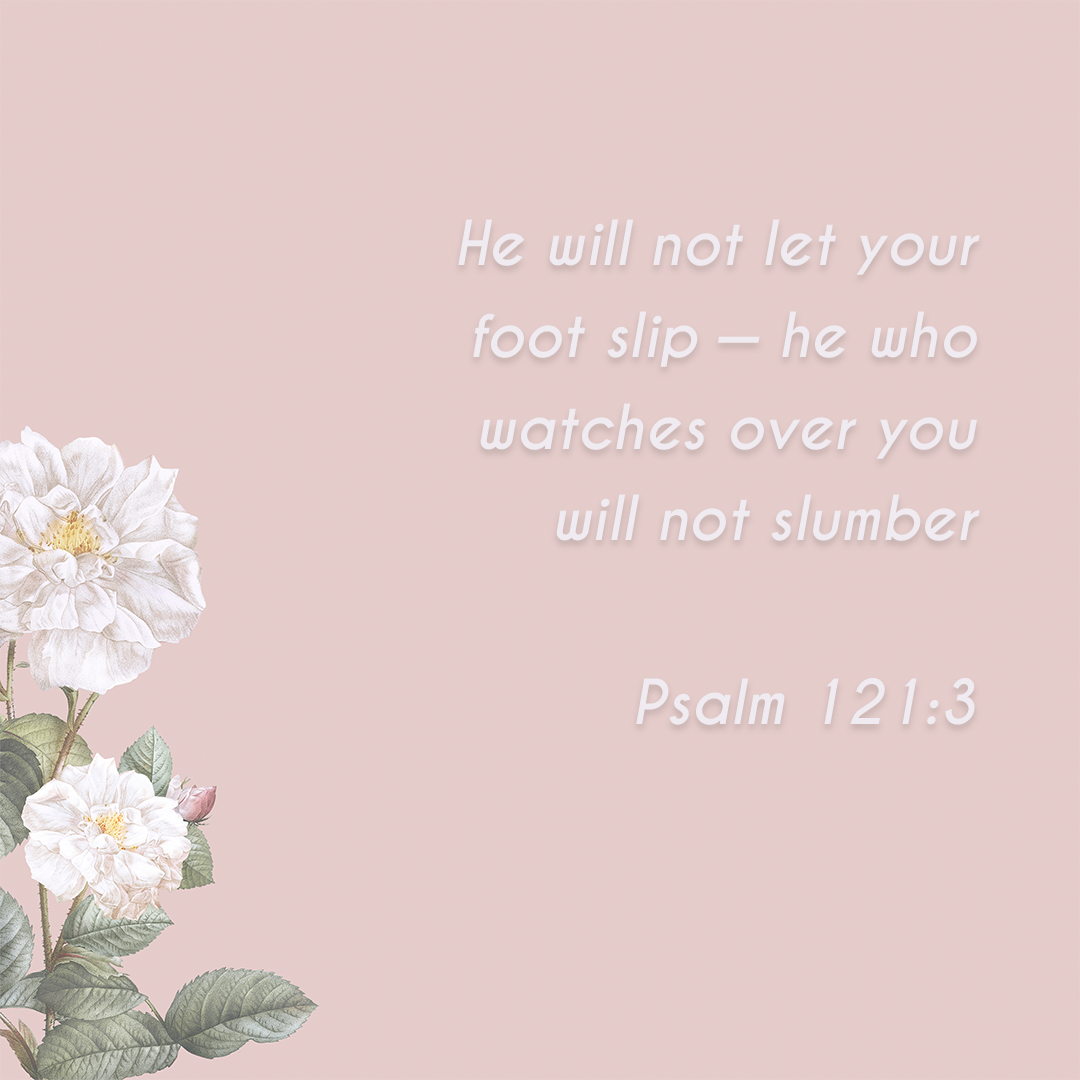 "He will not let your foot slip— he who watches over you will not slumber" – Psalm 121:3
There are so many reasons why our God is so great. If we list all of it one by one, we won't be able to list them all. God has many attributes that made Him so wonderful that we cannot even fathom. It is even hard for us to fathom the fact that God has given us His Son to save us. Just by that, we can say that the love of God is indeed unfathomable and great. Now, with our verse today, we are also introduced to another attribute of God that we can really say that He is great and loving. 
Our psalm today declares and claims that our God is great, powerful, and magnificent. Through this verse, we know that God will not let our foot slip and that He who watches over us will not slumber. We are really in good hands and that can confidently say that our God is not a God who lets His people be put to harm, but instead, He is a God who always watches over us. Just how amazing it is to know two things from our verse today. 
Let's first focus on the part where the psalmist highlighted that God will not let our foot slip. As we can remember from the story about Jesus being tempted, the devil quoted a verse from Psalm 91, and also as we also read it, it is almost just the same as this verse. The bottom point is that God will never let us be harmed. He will always guide us and He will protect us. Our God is not just focused on protecting our physical welfare, but He is also making sure that on a spiritual aspect, we are saved too.  To ensure our spiritual welfare, God has given us Christ. Thus, we know that we are indeed in good hands. 
Furthermore, one thing we must really put in our minds is that God is always for us. As He promised not to let our foot slip, it means that we are always protected by Him. Our coming and our going are protected by God. He watches over us and will always ensure our safety because He loves us and He cares for us. Although many times we have been so blind about this. We don't see God's protection because all we could see is ourselves and our selfish agendas. However, we must understand that we are safe and we are saved because of the grace of God. 
The last point or the second point we should focus on is that the psalmist carefully and wonderfully declared that our God does not sleep. He does not sleep because He is always watching over us and protecting us. Again, He does not let our feet slip so He does not slumber nor sleep. He is always there to help us and to protect us when we need Him. As feeble, and as needy as we are, we always need God's work. Therefore, it is the reason why He is always there for us to protect us and to guide us. Now, we must realize that everything is because of God's grace. All glory and honor still belong to Him alone.
---
For more daily reflection, verse, and encouragement, you may follow us. You can also like, follow and visit us on:
Facebook: 

https://www.facebook.com/yd153

Twitter: @YD153

Instagram: @youngdisciples2020

Tumblr: youngdisciples

Pinterest: Young Disciples International