Devotional
Our God is Faithful by Existence – 2 Thessalonians 3:3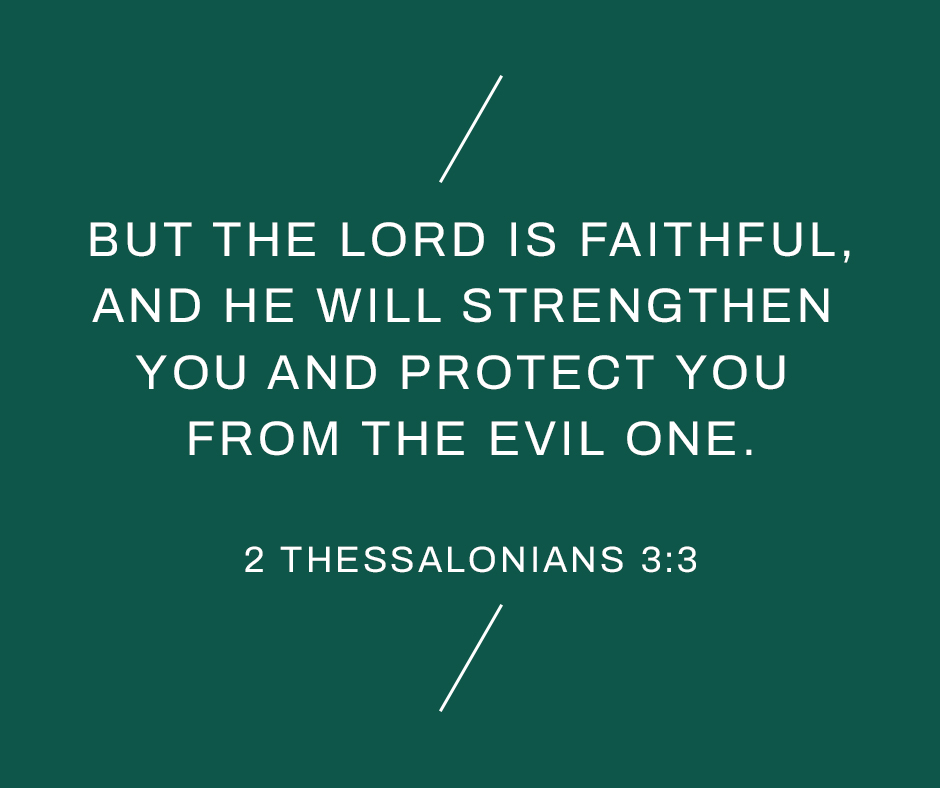 "But the Lord is faithful, and he will strengthen you and protect you from the evil one." – 2 Thessalonians 3:3
For so many times, we have heard or read in the Scriptures about how faithful God is. We know that He is indeed faithful and He loves us so much. However, most of the time we take this for granted. We never really try to grasp the goodness of God and His faithfulness towards our fallen race. Yes, we claim to know that we know He is faithful but we never understood how serious and depth His faithfulness. We just take it as something normal and not a big deal.
However, the faithfulness of God just clearly shows or highlights the unfaithfulness of humankind. We are unfaithful and we can never ever be faithful to God. Our hearts are the source of wickedness and being faithful is something so impossible for us to do. Although we are like this— sinful, distorted and unfaithful, God remains faithful that even on our verse today, Paul testify that God is faithful and He will strengthen us and protect us. Our verse today is a part of Paul's second letter to the Thessalonians to encourage them and comfort them.
Many years have passed since Paul has written this letter but the status of human beings before and today is just the same— sinful, distorted and unfaithful. So, despite all of these awful traits we have, Paul wants to encourage the people there that even if the devil tries to harm them, God is faithful. He has been faithful to us from generation to generation. Since the time of Adam and Eve, when our race firstly disobeyed God, He still remained faithful.
God will indeed protect us and strengthen us. He will not let our foot strike against the stones and He will not let anyone snatch us from His hands. No matter how we think of it, we can never understand God's faithfulness in our minds. Without the help of our hearts to believe that God is faithful, it is really impossible for our shallow minds to comprehend. However, God knows this, so for us to fully understand His faithfulness and love, He incarnated it. He manifested His love in the simplest way so our minds can comprehend and that way is Jesus Christ.
Again, it is impossible for us to understand the thought that how can a powerful, holy and loving God remain faithful to us who are sinful, simple-minded, wicked and distorted. So, God wants us to understand this by the action of Christ. He wants us to just see Christ in order for us to understand that there is really nothing in us that is admirable but because He is faithful and loving by existence, He will remain loving and faithful.
Therefore, God is faithful that He will strengthen us and protect us from the evil one. He even sent His Son Jesus Christ to be our sacrifice in order for us to defeat death and sin through Him. Jesus Christ is His love, His faithfulness, His strength and protection incarnate. Thus, let us hold firmly to His promise and know that there is nothing in us that is admirable or deserving of His love. But because by existence He is loving and faithful, we are blessed to experience those attributes through Jesus Christ our Lord and Savior.
---
For more daily reflection, verse and encouragement, you may follow us. You can also like, follow and visit us on: