Devotional
Ought To Do the Right Thing – James 4:17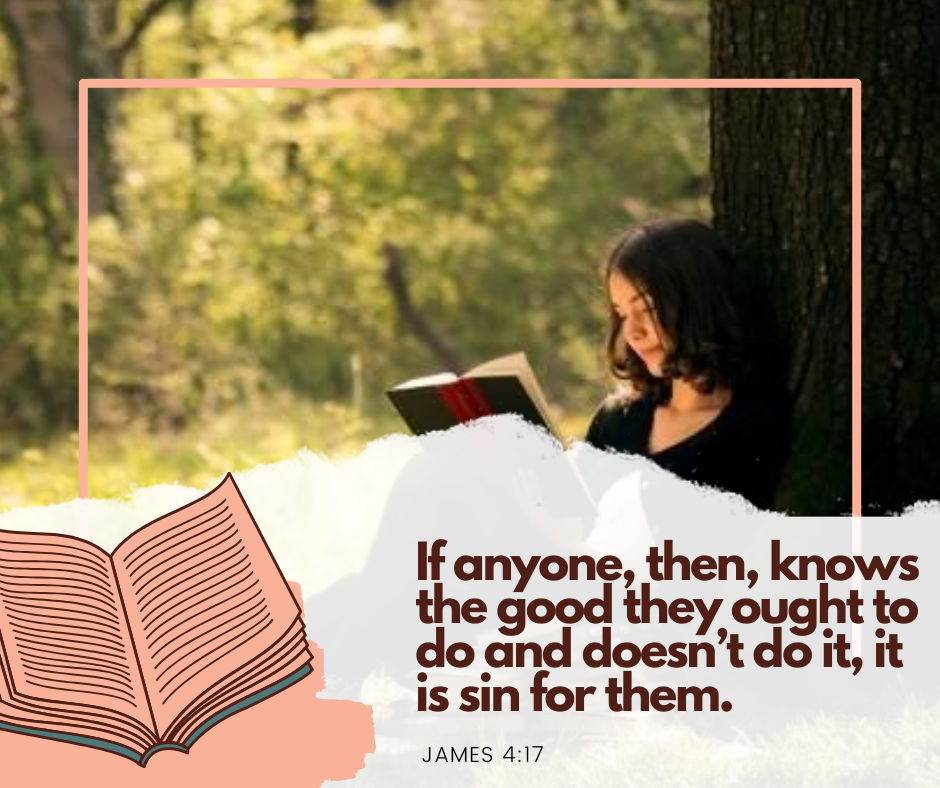 "If anyone, then, knows the good they ought to do and doesn't do it, it is sin for them." James 4:17
It is not hard for us to obey if we have something to follow. This is just like in our government right now, it is easy for us to abide by the law because we are under it. We are subject to its guidelines and we ought to follow them day by day. It is also common knowledge for us all that if we will defy one, we will face consequences. These consequences are all based on a written law or even just a verbal condition. 
This situation is also the same as our spiritual life. So, our verse today is taken from the book of James which talks about Christians who already know what they are doing is not right but still do it, sins. The verse was written because of the prior topic about the difference between heavenly wisdom and earthly wisdom. Now, if we have heavenly wisdom who only desires to love and obey God, we will know what is the right thing and what is something we should not do. 
However, we are still reminded by James that we, Christians, should know what is right and wrong. In that way, we should know not to do something wrong and instead, do what is right so that we will not sin. Again, it is easy for us to obey if we have something to follow. Now, we have the Word of God to follow. God has given us His Word so that we will have a basis, standards, and guidelines to follow. Thus, since we already have this, we can already follow and obey God, hypothetically. 
Yet, it is still a common problem that we cannot seem to obey God. We are able to follow the rules of our country but we have a hard time following the rules of God. Praise God that we are not saved through our good works but through the work of Jesus Christ. However, we still have to remember this reminder that James wrote. We are to show how the love of God changed us into people who know what is right and wrong and always choosing to do what is right so we won't sin. 
It is indeed still hard to obey God but we have now the strength and power that comes from God to obey Him. We must understand the importance of abiding in Christ at all times so that we will always be directed to the path that God has set us. Let us always remember that whatever we do, we are to always follow the will of God, instead of ours. Therefore, as people who are saved by the grace of God, may we always desire to obey God. May we always desire to follow His Will and to stop sinning. Let us become people who only desire what can glorify God, not ourselves. 
---
For more daily reflection, verse and encouragement, you may follow us. You can also like, follow and visit us on:
Facebook: 

https://www.facebook.com/yd153

Twitter: @YD153

Instagram: @youngdisciples2020

Tumblr: youngdisciples

Pinterest: Young Disciples International