Devotional
One Body in Christ – 1 Corinthians 12:12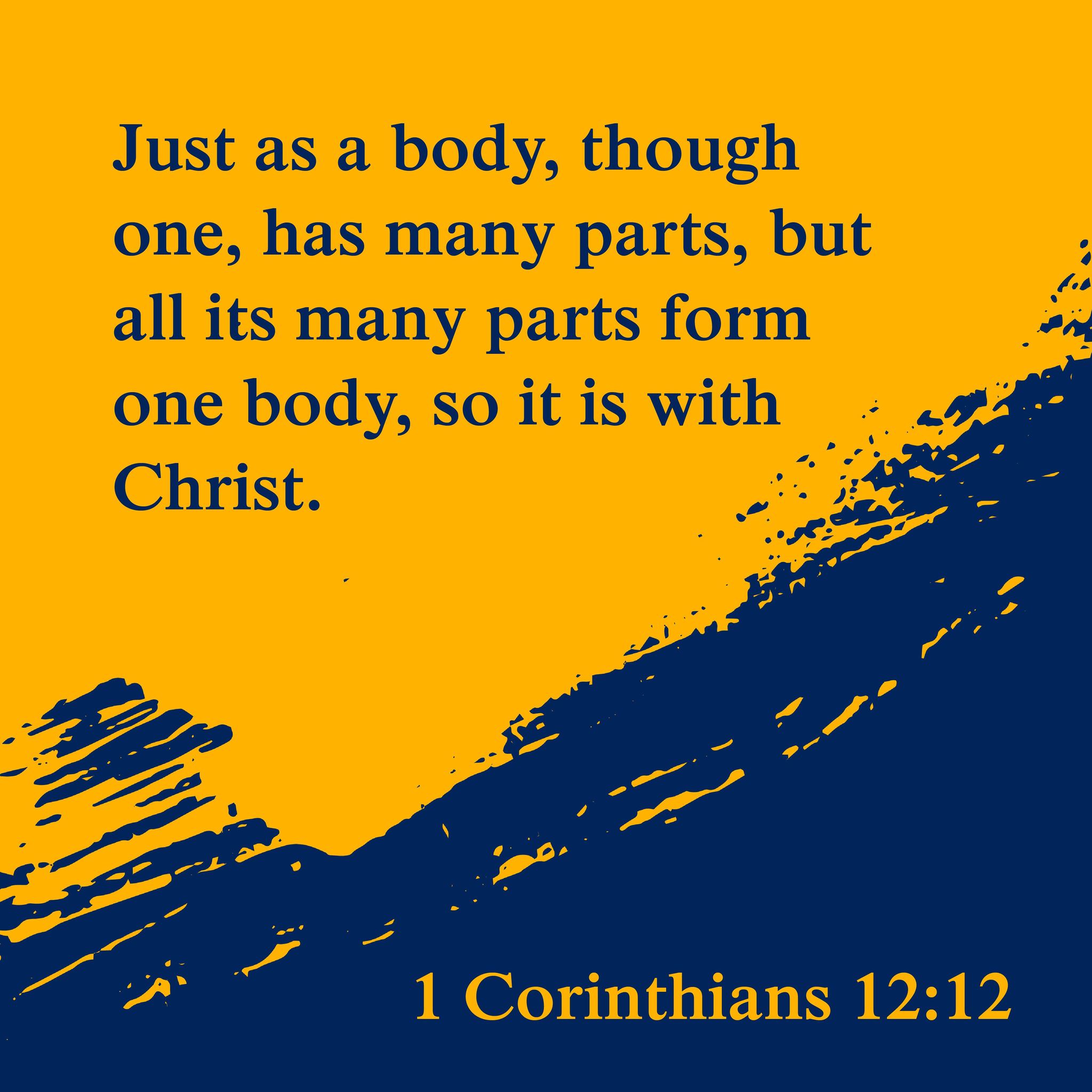 "Just as a body, though one, has many parts, but all its many parts form one body, so it is with Christ." – 1 Corinthians 12:12
The human body consists of many different components but it is one unit. There are many hidden internal organs and a multiplicity of visible external members.
Each has its own unique function, and yet every single body-part needs to interact with every other member, and work together synergistically in order to maintain a strong, healthy, functioning body.
When one member does not work correctly, or is impaired, paralysed, in pain, or disconnected, it has a significant effect on the rest of the body. This interrelationship of every aspect of the human body is used, by Paul, to illustrate the beautiful way that each member of the body of Christ is important to the whole, and should function and interact with all other members.
Christ is the Head of the body, and just as the head of a human body is the control tower which governs every internal organ and directs each external member to work together in synergistic harmony, so it should be with every member of the body of Christ, which is the Church – for HE is our Head.
Each member is unique, and every individual part has his or her own, particular job to do. Each part of the body has its own important function within the entire body, but when one member is sick, or functioning incorrectly, it has a devastating effect on the efficacious operation of the whole, "for even as the body is one and yet has many members, though they are many, there is one body – so also is Christ."
Paul was not trying to give us an anatomy lesson, but was using something that is very familiar to everyone, to stress the importance of each Christian functioning efficiently. Some members will be very visible, while others quietly carry out the work that God has prepared for them to do in the place where God has planted them. All, however, contribute to the effective functioning of the Body of Christ. And God is no respecter of persons, for all have their own unique role to carry out in God's ongoing plan of redemption.
Although we are all individual people and have diverse backgrounds, different experiences, varying gifts, unique abilities, and individual characteristics, we are all ONE in Christ. Although we are individual members, we are mutually dependent. As members of Christ's Body we are to work together in holy love and Christian harmony. Christ is to be made manifest to a broken and hurting world through the Body of Christ, which is the Church – for individually and collectively we are His witnesses.
Every believer is equipped with certain spiritual gifts and graces, which should complement the gifts and graces of other believers. As the Church of God we should combine our graces and spiritual gifts, to express the beauty of Jesus to a world that is dead in trespasses and sin.
Just as the human body is the vehicle by which a man or woman expresses their character and personality, so the Church is the channel through which Christ Jesus is enabled to reveal Who He is, and what He has done, as recorded in the Word of God – so that the world may know that Jesus Christ is Lord, to the glory of God the Father.
© Copyright [2011 – 2021] Knowing-Jesus.com – All Rights Reserved
---
For more daily reflection, verse, and encouragement, you may follow us. You can also like, follow and visit us on:
Facebook:  https://www.facebook.com/yd153
Twitter: @YD153
Instagram: @youngdisciples2020
Tumblr: youngdisciples
Pinterest: Young Disciples International