Daily Bread
Obeying the Word – 1 John 2:5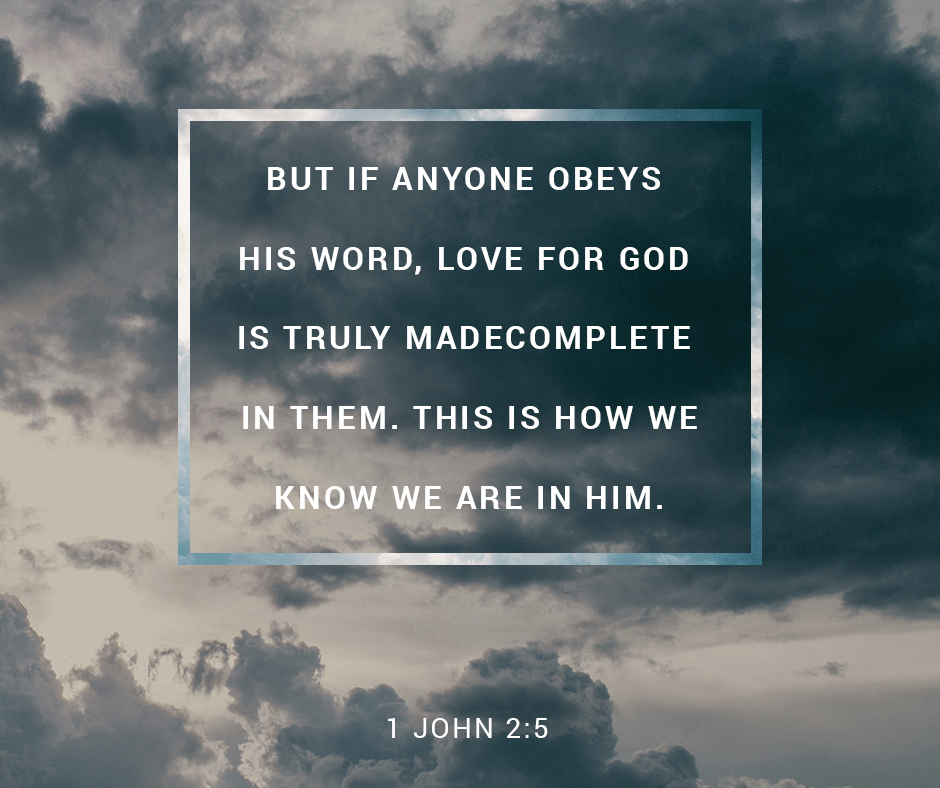 "But if anyone obeys his word, love for God is truly made complete in them. This is how we know we are in him" – 1 John 2:5
One of the best ways to manifest love towards our significant others is to trust them and to follow them. Respecting also is one way but respect only comes when we know what our significant others want us to do and by so, we respect them by following or obeying what they don't want us to do. Now, this is also true in the spiritual aspect. The best way to show our love towards God is obeying and following Him.
A person can never claim that they love God if they cannot obey Him. Once we love someone, we obey and follow them. We don't just continue to do things that the other person doesn't want us to do. Instead, we behave and we respect our partners in a sense that we follow and obey them. This is also the same as our relationship to God. We can only truly say that we love God if we are following Him and obeying Him.
However, we have to understand that following God and obeying Him is not possible with our own strength. We are sinful by nature and what we desire are completely opposite from what God commanded us to do. Therefore, it will be impossible for us to obey God and to follow Him. Yet, God is an impossible worker. He made impossible things possible, so although it is possible for us to follow Him, through Jesus Christ, it is now possible.
Through the death and resurrection of Jesus Christ, we then receive the love of God and He has changed us into His glory. We are now saved and new creations that only desire the will of God. However, this does not mean that we are immune to our sinful desires, we are still susceptible and it is still easy for us to go back to our old nature. So, our verse today reminds us that if we obey God's Word, His love is made perfect in us. Although this does not mean that we don't sin anymore but what God meant by this that if we obey His Word, His love is indeed perfected in us.
Obeying His Word means truly understanding His grace and mercy. Once we truly understand it, it will be easy for us to obey Him and follow Him. Thus, making His love perfect in us for understanding His grace and mercy is also His love working inside us. We have also to remember that when God meant to follow His Word, we are ought to follow Christ. He is the Word incarnate, God incarnate that indeed whoever obeys Him and walk in His likeness, we are now perfected in God's love— forgiven and set free.
Therefore, we have to remember that if we claim to love God, we must obey Him and His love will be perfected in us. We must understand that His love is perfected through Jesus Christ and following Christ means His perfect love is in us. So, may we always put in our minds that the only way to fully understand God's perfect love is to look at the Cross and to fully experience perfect love is through having Jesus Christ and making Him our center.
---
For more daily reflection, verse and encouragement, you may follow us. You can also like, follow and visit us on:
Facebook: https://www.facebook.com/yd153
Twitter: @YD153
Instagram: @youngdisciples2020
Tumblr: youngdisciples
Pinterest: Young Disciples International