Devotional
New Seasons, Same God – Malachi 3:6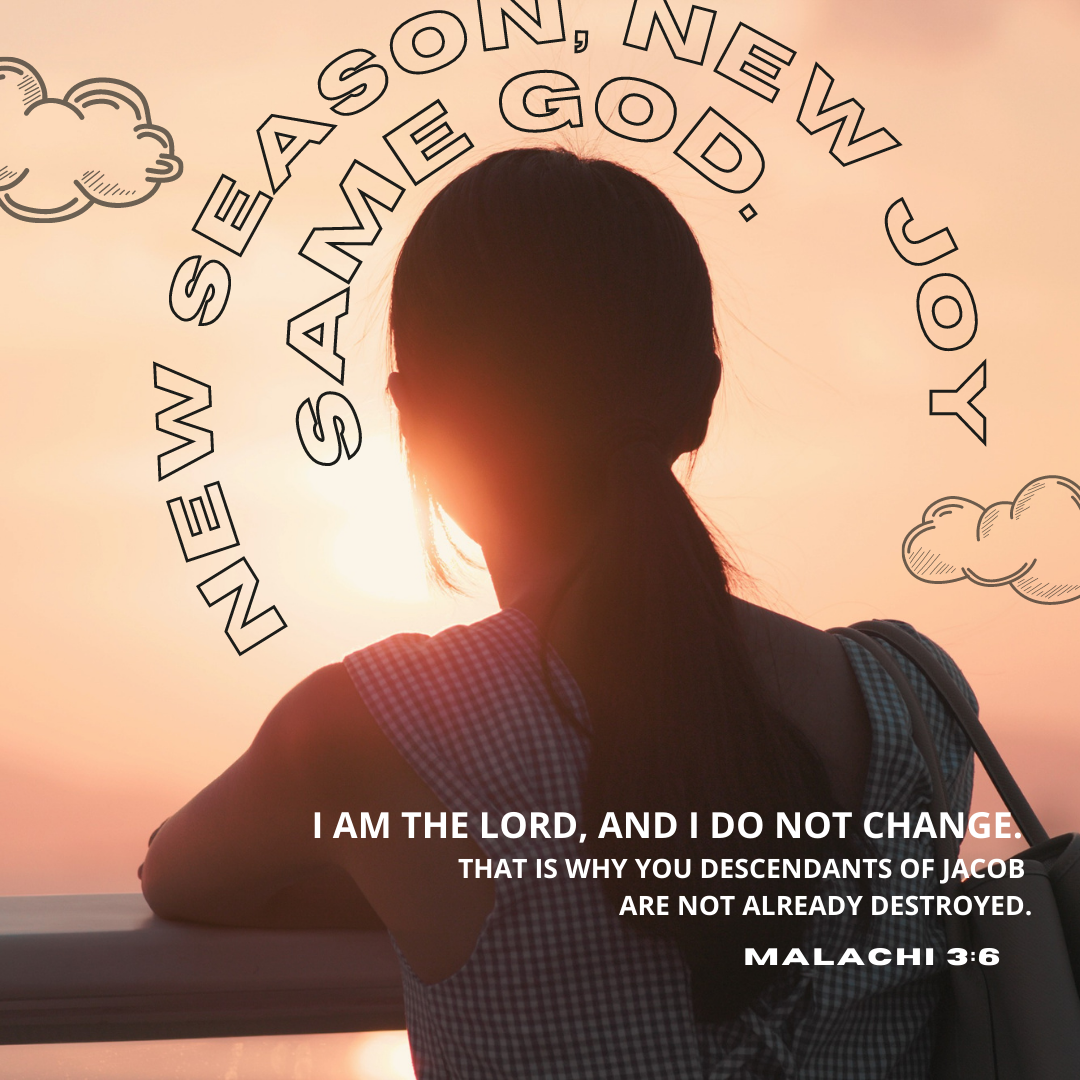 "I am the Lord, and I do not change. That is why you descendants of Jacob are not already destroyed." MALACHI 3:6
As new seasons unfold in our lives, we welcome it in faith that we will experience revival, new experiences, finding a new joy but in the midst of the same God!
It is so essential to us to be open to newness of things with greater faith over fear, for we trust the same God that paved the waters for the Israelites, turn a dry land into a spring of water through the plead of Moses, the same God that led Abraham to move out of his comfort zone, the God who made in the impossible to Sarah in her faithless disposition, the same God that made the shepherd boy courageous and the same God that blessed the humility of Mary.
Often times, what holds us back is we trust more in our human capacity and our ability to think logically. We pray, yet we lack faith, because we know too much as though the solution always come out of us. We have to believe again and trust that God can intercede in our situation, internally within us and externally.
From despair, debt, sickness, faithlessness, wherever you've been, may you be encouraged to believe that the same powerful, almighty God can give you a new season, a new reason to hope and to believe in Him anew.