Daily Bread
Mothers are Gift – Proverbs 31:30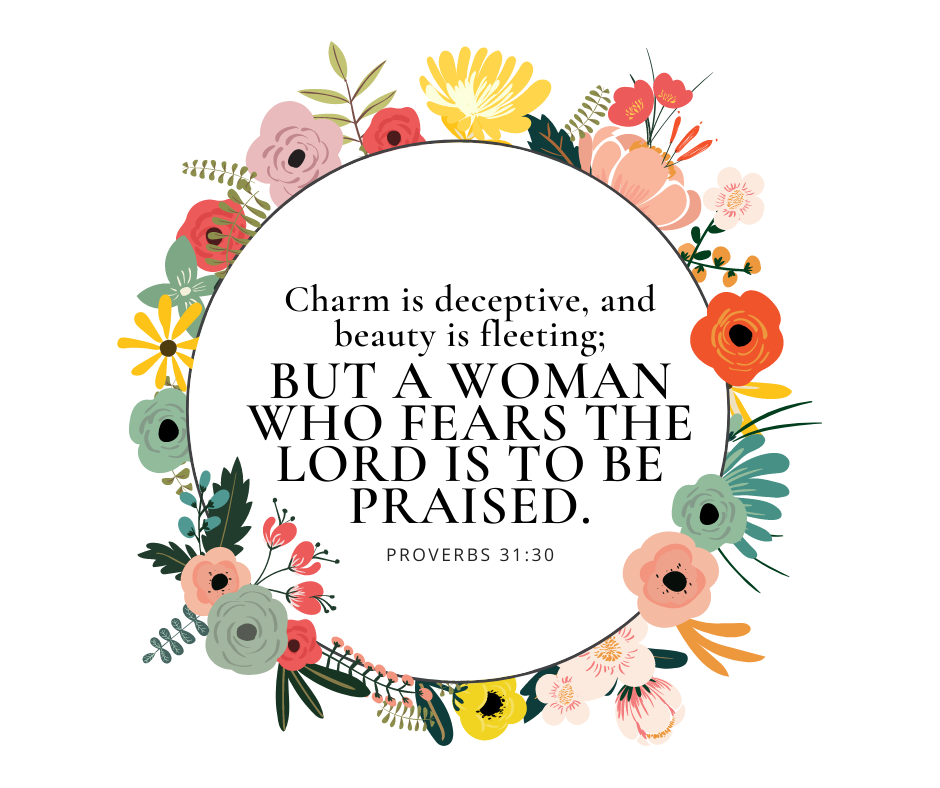 "Charm is deceptive, and beauty is fleeting; but a woman who fears the Lord is to be praised." – Proverbs 31:30
Today is a very special day for all of us because today we honor our mothers who sacrificed so much for us. On this special day, we celebrate the great women we have in our lives who gave birth to us and who took care of us the whole time. During the old times, women were regarded as possessions or assets of men. However, as the time goes by, people see the women from a different angle and women stand up on their own feet.
Although that was the mindset of people about women, the Bible has different definitions of women. On our verse today, it is from a long passage of women of great character in which we can also use as our verse for today's Mother's day celebration. Indeed that charm is deceptive and beauty is fleeting but a woman who fears the Lord shall be praised. Many have come into the transition from being a lady into womanhood through childbirth and being a mother.
The Bible itself does not contradict any of this because even from the Old Testament, God wants us to understand that women are not any lesser than men but women complements men. Even when we read this whole passage in Proverbs, we can see that women in the old times had a great role in making their husbands succeed in their households, in conquering a land and even in their trades. Thus, we can see that the Lord indeed values all women, after all, there are lots of examples of strong women in the Bible that we know who valiantly fought and became a key stone in Christian church.
Therefore, just like our mothers now, they have sacrificed many things and suffered many things for their children. Indeed they need to be celebrated and shall be treated special for they are the instruments of God to keep us on the right path. Our mothers are God's gift to us so that we will have someone who will physically guide us and protect us in this fallen world. The love of a mother is everlasting. We can even hear lots of testimonies about mothers who will just receive anything for the sake of their children.
Furthermore, God usually uses mothers as His analogy about love because indeed mothers love their children so much to the point of giving their own life in exchange for their children. Therefore, our mothers are indeed strong, courageous, loving, gentle, kind and patient. So, we need to have this special day celebrating how much they love us and sacrificed for us. Also, as we celebrate our mother's day, we are also reminded about great love.
Although our mothers can give us unconditional love, the love of God exceeds all these love. True that our mothers love us so much but our Lord loves us unconditionally and unlimited. He has given us His Son to die on the cross for our sins. It is by grace we have been saved through faith and that is what true love is. Thus, we are celebrating great love today, one that is love from our mothers who gave birth to us and has sacrificed so many things for us and second, is the love of God. His love that is unconditional, limitless, gracious and forgiving.
Now, women should not be branded beautiful because of her charms or her beauty but women are beautiful and to be praised if they fear the Lord. So, as our mothers grow old, when beauty fleets and charms are out of place, we still know that our mothers fear the Lord and that through their prayers, God has blessed us so much. Through our mothers, we are reminded of the Lord's great love towards us for our mothers execute this love with their love towards us. Thus, may we always honor our mothers, love our mothers and make them feel special. Indeed they are the gift of God and we must take care of the gift.
---
For more daily reflection, verse and encouragement, you may follow us. You can also like, follow and visit us on: